January 4, 2022
Seek Out a New Hobby This January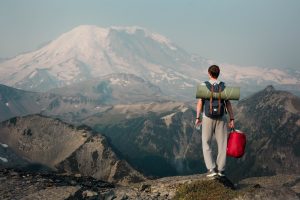 It can be overwhelming for transitioning veterans to reintegrate themselves into civilian society. They're mostly accustomed to operating in a structured military environment, which is far different from civilian life.
Moreover, many of them didn't spend enough time preparing themselves for the transitioning process. As such, they face tough challenges, especially for those who have been diagnosed with PTSD.
If you're a veteran who has spent years focusing on military missions, you may find yourself seemingly in a void after leaving military service. However, engaging in leisurely pursuits can help you alleviate the stress and anxiety that come with major life changes. Since January is National Hobby Month, Veteran Car Donations encourages you to start taking up a new hobby that you'll look forward to doing.
Stress-Relieving Hobbies for Vets Transitioning to Civilian Life
Tying out a new hobby can help you reacquaint yourself with a "normal" life. Check out these three leisurely pursuits that are perfect for transitioning veterans.
Fishing
Fishing is one of the most popular hobbies for vets. Having a pole in the water takes your mind off such stressors as relationships, money, or health. Even when the fish aren't biting, the view of tranquil waters can be extremely relaxing. What's more, catching fish and preparing a fresh and tasty meal will give you a sense of accomplishment.
Shooting firearms
A day at the gun range can help you reduce stress. There's something exhilarating about holding and firing a weapon. As you hear the noise of a gunshot, feel the recoil in your hands and shoulders, and hit the target, you'll feel a surge of energy.
Hiking
If you're looking to find an outdoor hobby that can help you clear your headspace, get some exercise, and take in the fresh air, go on a wilderness hike once a week. Whether you do it alone or with friends, this hobby can be an excellent way to unleash your pent-up energy while keeping your mind off your worries.
Extend a Helping Hand to the Struggling Vets in Your Area
If you're looking to find a simple way to help fellow veterans residing in your community who are facing tough challenges in life, contact us at Veteran Car Donations and donate to us any vehicle that you no longer need. We'll use your donation to uplift the lives of your fellow vets who are suffering from homelessness, chronic unemployment, disabilities, and illnesses, including mental health conditions.
By auctioning off your donated vehicle, we'll convert it into a fund-generating tool for our veteran and military nonprofit partners. The proceeds will support the vital programs and services being delivered by these IRS-certified 501(c)3 nonprofit organizations. Thanks to your donation, they will be able to provide more deserving veterans and their families with free quality health care, financial aid, housing assistance, employment opportunities, family support, educational scholarships, psychotherapy services, and many other benefits.
As our donor, you'll get to enjoy a top tax deduction. You'll also receive free pickup and towing service from us anywhere in the country.
The best reward you'll get, however, is the priceless feeling of joy and satisfaction for helping uplift the lives of our nation's heroes.
We take almost all types of vehicles, including those that barely run anymore. Head over to this page to get a complete idea of what we usually accept as donations.
If you want to learn more about our vehicle donation program, feel free to visit our FAQs page. For inquiries or concerns, call us anytime at 877-594-5822 or send us a message here.
Choose to Make a Difference Today!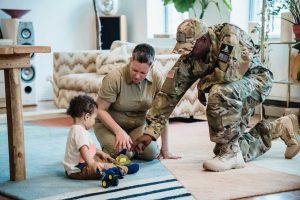 What may seem worthless to you may provide a needy veteran a golden chance to live a much better life. Call Veteran Car Donations at 877-594-5822 or fill out our secure online donation form now!