March 4, 2021
Honor Our Dedicated Service Members on March 4th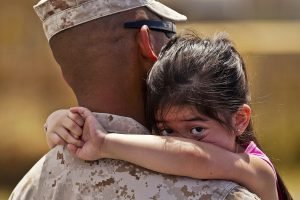 The fourth of March is the day when we give our soldiers a big hug — either literal or metaphorical — to say "Thank you" for their bravery, sacrifices, and devotion to their duty to protect and serve our nation. It's National Hug a G.I. Day!
March 4th is considered highly appropriate for this holiday because it's the only day on the calendar that's also a military command ("March forth!").
Unlike other U.S. holidays that pay tribute to our troops and veterans, National Hug a G.I. Day was not created through a congressional charter, a House resolution, or a presidential proclamation. This unofficial holiday was started by a private citizen named Adrienne Sioux Koopersmith, who CNN describes as the self-proclaimed "Premier Eventologist" for America, having founded nearly 2,000 holidays. She founded Hug A G.I. Day in 1996.
Why Our Soldiers Are Called G.I.s
The term G.I. refers to any service member in the armed forces of the United States. The term originated from a notation from the supply records of galvanized iron used for artillery shells during World War I.
The initials eventually found new meaning as they were used to refer to general issue or government-issued supplies. During World War II, G.I. became a reference for a generic U.S. enlisted man. The interpretation stemmed from soldiers who felt like they were government-issued supplies being mass-produced to serve in the war. 
The term was adopted and used as a reference to any U.S. service member in the decades that followed. It was formally adopted as a general reference when it entered pop culture with the introduction of the G.I. Joe comic strip in 1942 and the adoption of the G.I. Bill in 1944. 
 How You Can Pay Tribute to Our Soldiers
Hugging a soldier on National Hug a G.I. Day is a given to celebrate and thank every courageous man or woman who has signed up for U.S. military service. There are also other ways to celebrate this occasion. Here are 3 of them:
Post stories about your local heroes.
In your community, you may have service members either retired or still on active duty who have been deployed to Iraq, Afghanistan, or some other global hotspots over the years. Interview them about their experiences and post their stories on social media so more people can learn about their lives as soldiers. 
Visit a veterans' facility.
Drop by a veteran hospital or nursing home to share your time with patients and residents. Thank them for their service and show them that their bravery and sacrifices are cherished and will long be remembered by their fellow Americans. 
Light a candle for our fallen heroes.
Not all G.I.s have been able to make it back home alive. Light a candle and say a prayer for those who performed the ultimate sacrifice to protect and serve our country. 
Touch the Lives of Our Struggling Heroes This Way
National Hug a G.I. Day this March 4th is a perfect occasion for expressing our gratitude to our veterans for their invaluable service to our nation and for extending assistance to those who are experiencing great difficulties in their lives.
Life after service is never easy for our former service members. Many of them are suffering from service-connected disabilities and illnesses, including mental health issues, unemployment, lack of support, and homelessness.
You can easily extend a helping hand to our struggling heroes by simply donating your old and unwanted vehicle to us at Veteran Car Donations. We will use your donation to improve their living conditions.
We'll have your vehicle auctioned off, with the proceeds going to the reputable military and veteran nonprofit organizations that are in partnership with us. These IRS-approved 501(c)(3) nonprofits use the money to provide deserving veterans and their families with quality health care, financial aid, housing assistance, employment opportunities, family support, educational scholarships, psychotherapy services, and many other benefits.
You will also benefit from your charitable contribution since you'll get to enjoy our free towing service wherever your vehicle is located in the country.
You'll also find satisfaction from our quick and convenient donation process where you don't have to do any paperwork. On top of that, you'll have the privilege to receive the maximum tax deduction in the next tax season.
You can donate just about any type of vehicle regardless of its age, mileage, or condition. We accept not just cars, trucks, and vans but also boats, motorbikes, golf carts, and many other vehicles.
If you have any questions or concerns, feel free to call us at our toll-free hotline 877-594-5822 or you may send us a message here. Check out our FAQs page for more information on our donation program.
Do Something Great for Our Vets Today!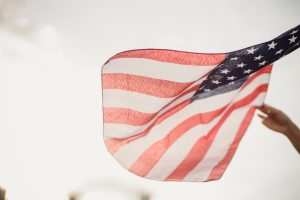 Celebrate National Hug a G.I. Day on the 4th of March by giving the struggling veterans in your community a chance to rebuild their lives. Your car donation will serve as a reminder to our heroes that they are not forgotten. Call Veteran Car Donations at 877-594-5822 or fill out our online donation form now!