July 2, 2022
Try These Oddly Yummy Flavors This July!
Now that summer's here, it's only fitting that we celebrate National Ice Cream Month in July. This year, why don't you bring out your inner adventurous foodie by ditching the usual flavors of vanilla and chocolate and indulging in some of the strangest ice cream flavors instead?
Veteran Car Donations has scoured the internet to look for the weirdest and wildest ice cream flavors ever made. Of course, we made sure that they taste surprisingly delicious by going through their reviews. If there's one thing we don't want to happen, it's for us to ruin your National Ice Cream Month celebration by suggesting an unpleasant flavor.
Ready to satisfy your sweet tooth with oddly yummy flavors? These choices will do the trick!
Goat Cheese with Red Cherries (Jeni's Splendid Ice Creams)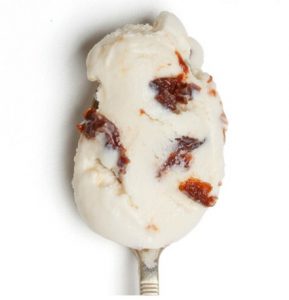 Who would've thought that cherry cheesecake-flavored ice cream would taste divine? The delicate combo of creamy goat cheese and tart roasted cherries plays a huge role in turning Jeni's into a nationwide brand. Give it a try and you'll know why!
Strawberry Balsamic (Sweet Action Ice Cream)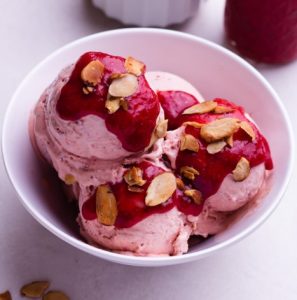 Looks like balsamic vinegar is more than just a salad dressing component or a sauce add-on. Thanks to Denver's Sweet Action Ice Cream twisting its tart flavor, it is now a tangy topping for strawberry ice cream, even becoming one of the brand's most popular flavors. No need to worry if you're not in the Mile High City — the company ships nationwide. Oh, and you might want to order its Whiskey Brickle and Blackberry Lavender flavors, too!
Then again, you can always create your own version if you feel like it. Here's a guide.
Vanilla with Sweet Sriracha Sauce (Mason's Creamery)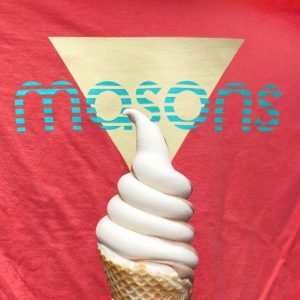 Who would've thought that vanilla and sriracha would make such an exceptional pair? Credit that to Mason's Creamery!
With its creamy heat and a drizzle of the sauce on top, you won't find another scoop like it. Especially if you're a vegan, this ice cream is a must-try. A crowd favorite, this sriracha-flavored scoop is available year-round unlike the rest of Mason's seasonal surprises.
Thanksgiving Dinner (The Ice Cream Store)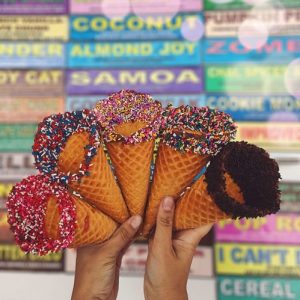 Of all the odd options the Ice Cream Store offers, many will probably agree that Thanksgiving Dinner takes the cake for being the oddest one. It's composed of egg-yolk vanilla ice cream studded with green beans, potatoes, and tomatoes. As for its toppings, your tastebuds will notice a mixture of granulated sugar and hot sauce.
Oddly enough, many people couldn't seem to get enough of it. Give it a try and you'll find out what makes this weird flavor so irresistible.
Help Give Struggling Veterans a Second Chance in Life
Some love chocolate, others are obsessed with vanilla, while some others can't pick a clear favorite. Regardless of our different preferences, we can all agree on one thing: Ice cream makes us happy.
And you know what? Like the frozen delight, you can make others happy as well, particularly those veterans in your local area who are struggling in life. By donating any vehicle that you can spare to us at Veteran Car Donations, you'll make it possible for them to overcome the tough challenges they're facing and live the decent and fulfilling life they've long been dreaming of.
We'll auction off your auto donation and use the proceeds to support the life improvement programs of our veteran-focused nonprofit partners. Like us, these IRS-certified 501(c)(3) nonprofit organizations are dedicated to helping former U.S. service members who are homeless and impoverished, unable to find decent jobs, and suffering from disabilities and serious illnesses, including mental disorders.
Our charity partners use the funding we give to provide their beneficiaries with free medical care, psychotherapy services, financial aid, housing assistance, family support, educational scholarships, employment and livelihood opportunities, and many other benefits.
You will also benefit from your charitable contribution since you'll get to enjoy our free pickup and towing service anywhere in the United States. You'll also love our quick, simple, and convenient donation process where you don't have to do any paperwork. On top of that, you'll have the privilege of receiving the maximum tax deduction in the next tax season.
However, these material rewards are nothing compared to the joy of knowing that you're helping uplift the lives of our nation's heroes.
We accept almost all types of vehicles, including those that are no longer in good shape. Feel free to visit this page to get our comprehensive list of qualified vehicles.
If you have any questions or concerns, feel free to call us anytime through our toll-free hotline at 877-594-5822 or you may write to us here. Check out our FAQs page for more information on our donation program.
Make It a Memorable July for Our Hurting Heroes Today!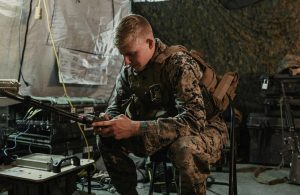 It's your turn to be the hero for our nation's brave men and women who risked their lives to protect ours. It only takes a simple vehicle donation to make a huge difference in their lives. Call Veteran Car Donations at 877-594-5822 or fill out our secure online donation form now!