August 1, 2021
Protect Yourself and Others from COVID-19 This August!
From infanthood to old age, vaccines play a key role in protecting an individual's health. A lot of serious and even deadly diseases out there, such as the still raging COVID-19, can easily be prevented when a person is vaccinated.
Vaccines have been so effective at preventing diseases that some of them have either been eradicated or effectively controlled. A good example would be smallpox, which is caused by the variola virus. This disease killed some 300 million people in the 20th century and around 500 million people in the last 100 years of its existence. However, today it is now nowhere to be found. The last case of smallpox was in Somalia in 1977, after which it no longer resurfaced.
When a significant number of people are vaccinated, herd immunity occurs, helping stop major outbreaks from happening. That's why getting people vaccinated against certain diseases is highly recommended. It protects not only yourself but those around you, too.
This point is underscored this August as we observe National Immunization Awareness Month.
A lot of myths exist out there that are helping feed an anti-vaccine sentiment, which is why we need to do our part in debunking those myths. We are called upon to encourage vaccination and raise awareness of its importance.
Veteran Car Donations has listed five ways of effectively promoting immunization to fight COVID-19:
Promote vaccination on social media.
Social media is an effective platform to reach a wide audience. Post about the observance of National Immunization Awareness Month this August and help promote vaccination, particularly getting anti-COVID-19 vaccines, to those in your network.
Encourage your friends and family to get themselves vaccinated.
Ask your friends and family members if they have already taken the COVID-19 jab. Encourage those who have not yet received their shots to get themselves vaccinated as soon as possible.
Read the latest information about COVID-19 vaccines.
Have you taken the Pfizer vaccine against COVID-19? That's not the only vaccine brand out there. Research and find out the other vaccines being used in the country. Find out how these vaccines are slowing down the spread of the novel coronavirus.
Start a community project promoting vaccination.
Check with your local community leaders if they have an ongoing program to encourage more residents to get themselves vaccinated. Pitch your ideas on how to encourage more people to get themselves immunized. If you have any special skills that can help, offer them for free to help your community.
Volunteer!
The vaccination program in your community may require volunteers. You don't need to be the one injecting the shots, but you can help with the other aspects of the program. Guiding people lining up to take their jabs, handling the forms, setting the venue — all these and more are tasks that require no unique skills or experience, which you can volunteer to do.
What You Can Do to Help Our Veterans
The elderly veterans are some of the people in your community who need to be prioritized for vaccination to prevent them from getting infected with COVID-19 and infecting others with it. This National Immunization Awareness Month of August, go out and encourage these vets to take their jabs.
Another awesome way of helping former members of our military is by donating any vehicle you no longer need to us here at Veteran Car Donations.
We'll auction off your donation and use the proceeds to help fund the vital life-enhancement programs and services of our veteran-focused charity partners. These IRS-certified 501(c)(3) nonprofits are dedicated to improving the living conditions of veterans who are homeless and jobless and those who are suffering from service-related disabilities and illnesses, including mental health disorders.
These nonprofits provide their beneficiaries with free quality health care, financial aid, housing assistance, employment opportunities, family support, educational scholarships, psychotherapy services, and many other benefits.
As our donor, you'll get entitled to receive the maximum tax deduction based on the selling price of your vehicle during its auction. We'll send you the 100% tax-deductible sales receipt of your car within days after its sale. You can then use this receipt to claim your tax write-off in the next tax season.
 You'll also benefit from our free pickup and towing service, which is available in all parts of the country.
Aside from the material rewards in store for you, you'll also be privileged to enjoy a most satisfying donating experience, knowing that your act of charity will help transform the lives of our nation's heroes.
You can donate not just your old car but almost any other type of vehicle that you no longer need.
If you want to learn more about our vehicle donation program, feel free to visit our FAQs page. For inquiries or concerns, call us at 877-594-5822 or send us your message here.
Uplift Lives of Our Heroes Today!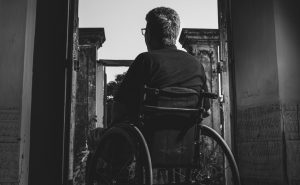 Let this year's National Immunization Awareness Month be a memorable one not just for you but also for the needy veterans in your community. A car donation from you can go a long way in helping uplift their lives. Call us at 877-594-5822 or fill out our online donation form now!