March 13, 2022
Our Salute to the Dogs of War!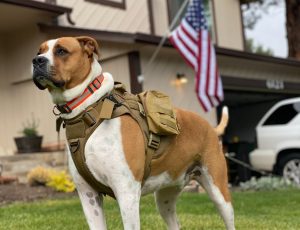 Military dogs aren't anything like the regular canine friends you cuddle up on the couch. These dogs are trained to go on dangerous missions in the service of our country. They are our unsung heroes that have become an indispensable part of modern warfare.
In observance of National K9 Veterans Day on March 13th, Veteran Car Donations celebrates the canine soldiers that are deployed to combat zones as well as riots and other emergencies. Regardless of their specialty or mission, these K9s are trained to put their loyalty and obedience ahead of fear.
Different Types of Military Dogs You Should Know
In times of war, military dogs have been known to perform astounding acts of bravery and heroism. Although these canines had proven themselves to be fearless warriors, rescuers, and partners for more than a century, they weren't officially recognized as part of the U.S. armed forces until World War II. Today, the government's demand for quality canines is off the charts.
In line with the celebration of National K9 Veterans Day, Veteran Car Donations names the different types of dogs that serve in the military:
Sentry Dogs
Sentry dogs are valuable assets when troops are working in the dark. These military canines are highly trained to warn their handlers with growl, bark, or some other alert signals whenever they sense danger or attacks from behind.
In World War II, the U.S. Coast Guard used sentry dogs to fortify coastal areas to guard against the enemy's submarine activities. Today, the military uses them on patrols and for guarding vital installations such as airports, supply dumps, and power plants.
Scout or Patrol Dogs
Scout or patrol dogs have the same skills as sentry dogs. However, they're an elite K9 force that specializes in detecting ambushes, snipers, and other enemy forces. Scout or patrol dogs are known for their superior intelligence. They are specifically trained to work in complete silence.
During combat patrols, they're typically sent out with their handlers to walk ahead of the infantry patrol. Their mere presence on the battlefield boosts the troops' morale because they significantly reduce the likelihood of an ambush.
Casualty Dogs
Casualty dogs are specially trained to search and report casualties in obscure areas. Known for their ability to identify an injured solder who requires immediate medical attention, these military canines have saved countless lives.
During combat operations, casualty dogs are sent at least 1,000 feet ahead of the troops to check the perimeter.  Moreover, these dogs are equipped with protective armor and small cameras that help their handlers see what they're up against.
Explosive Detection Dogs
These military dogs are trained to alert their handlers to the scent of chemicals that are usually used in explosives — whether these are hidden in a roadside location, in a vehicle, in a suitcase, or on a person.
Moreover, they can also sniff out explosives in high volume and high-traffic areas such as commercial and residential buildings as well as outdoor locations. Their sharp sense of smell makes it virtually impossible to package explosives in a way that these dogs won't be able to detect. According to the FBI, an explosive detection canine can pick up the scent of around 19,000 combinations of chemicals that can blow something up.
An Excellent Way to Help Those Who Honorably Served Our Country
No technological gadgetry can ever match the ability and the heart of a military dog. The same is true for the courageous, dedicated, and highly skilled members of our armed forces.
Sadly, when these warriors retire from service, many of them end up living miserable lives. They're our veterans who are suffering from homelessness, inability to find decent jobs, disabilities, and serious illnesses, including mental health conditions.
If you have a soft spot for these brave souls who put their lives on the line to serve our country, consider helping them by donating any type of vehicle to us at Veteran Car Donations.
We'll put your vehicle up for auction, with the proceeds going to our veteran-focused nonprofit partners.
These IRS-certified 501(c)(3) nonprofits use the funding we give to sustain their delivery of financial assistance, free medical treatment, employment opportunities, housing aid, family support, and other essential services to their veteran beneficiaries and their families.
Donating to us is quick and easy. We won't hassle you with unnecessary steps or complicated paperwork. All you have to do is contact us.
You won't go home empty-handed after making your donation. You'll receive precious rewards such as the free and fast towing of your unwanted vehicle anywhere in the country.
Your charitable contribution will also entitle you to receive the maximum tax deduction in the next tax season.
More importantly, your act of charity will leave you feeling fully satisfied, knowing that you'll be helping uplift the lives of the heroes residing in your area.
To learn more about Veteran Car Donations and our donation program, check out our FAQs page. If you have any questions or concerns, don't hesitate to call us anytime through our toll-free hotline at 877-594-5822 or send us a message here.
Give Back to Our Heroes Today!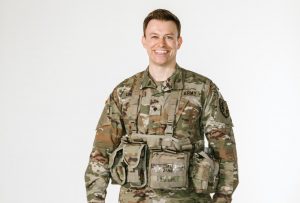 If you value the sacrifices that our dear veterans made for the sake of our nation, donating a vehicle for their benefit is something you will never regret. Call Veteran Car Donations at 877-594-5822 or fill out our secure online donation form now!