July 3, 2022
Reach Out to Hurting Girls and Boys This July!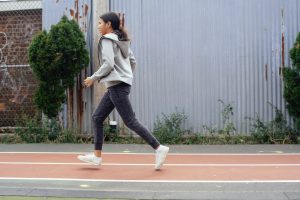 Here's an unfortunate truth: A lot of youngsters across the country are living in misery. Instead of enjoying the joys of childhood, they find themselves burdened with problems such as extreme poverty and homelessness. We also have kids who are growing up without parents as well as those who are raised in abusive households.
Seeing how these issues are becoming more and more common, a child advocate by the name of Kim Ratz decided to name July National Make a Difference Month starting in 2006. This grassroots movement encourages Americans to extend their helping hands to kids who are in dire need of support. Its goal is to have every adult in America take part in making a positive impact on the lives of downtrodden American girls and boys.
What Can You Do?
So, how can you make a difference in the lives of needy and hurting children in your neighborhood? Veteran Car Donations shares three practical ways:
Become a mentor.
Children need guidance to make the right decisions in life. With little knowledge about what it's like living in the real world, they need someone to guide them to the right path. That someone doesn't necessarily have to be their parent. They can also be their teacher, guardian, older sibling, or a mentor.
You can mentor a child. Even if you have zero professional experience in mentoring, you'll manage to do it effectively as long as you have the dedication and basic skillset in helping kids in their day-to-day routine. Visit this page to sign up.
Donate to a reputable nonprofit that caters to disadvantaged kids.
Do you have a soft spot for orphans? Or is your heart aching for little children who are victims of abuse? Whatever the cause you're passionate about, look for an organization that also supports it, and donate goods, money, supplies, or just about anything it accepts.
Start a fundraiser.
If you'd like to support a child-focused nonprofit, consider hosting a fundraising event. While the idea might sound intimidating, it's not really that hard. Something as simple as selling your old clothes, appliances, and other possessions (that are still in good condition, of course!) or having a charity golf tourney will do the trick. Find more fundraising ideas here.
You Can Make a Difference in the Lives of Our Suffering Vets, Too!
How about going the extra mile by making a difference not only in the lives of unfortunate kids but also those of the struggling veterans in your area? They are our former service members who are grappling with poverty, homelessness, chronic unemployment, service-related disabilities, and serious illnesses, including mental health problems.
You can help provide them with life-transforming assistance by simply donating an unwanted vehicle to us at Veteran Car Donations. We'll sell your donated vehicle through an auction and use the proceeds to support the life improvement programs of our veteran-focused charity partners. These IRS-approved 501(c)3 nonprofits use the funding we give them to provide deserving veterans with housing assistance, employment and livelihood opportunities, financial aid, free health care and medical treatments, psychotherapy services, family support, general transitioning assistance, educational scholarships, and many other benefits.
Your charitable contribution will entitle you to claim the highest possible tax deduction in the next tax season. Plus, you'll get to enjoy our free pickup and towing services (available in all parts of the United States) and our smooth and hassle-free donation process.
However, these material rewards may pale in comparison to the immense satisfaction you'll experience, knowing that you're helping those who risked their lives and made huge sacrifices to protect our nation's security and secure our freedoms.
Nearly all types of vehicle donations are acceptable to us, including those that are no longer in their best working condition.
To get to know our quick and easy donation process and other salient details about Veteran Car Donations, check out our FAQs page. If you have any questions or concerns, don't hesitate to call us through our 24/7 toll-free hotline at 877-594-5822 or write to us here.
Turn Your Unwanted Auto into an Instrument of Hope for Our Hurting Heroes Today!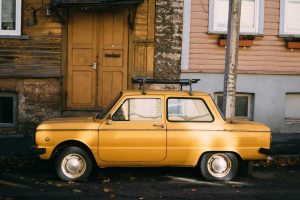 Show our heroes how much you appreciate the sacrifices they made for our nation by making a vehicle donation for their benefit. Your car donation can help turn their lives around. Call Veteran Car Donations at 877-594-5822 or fill out our secure online donation form now!