January 5, 2021
This January, Thank Our Mentors and Acknowledge Their Key Roles in Our Lives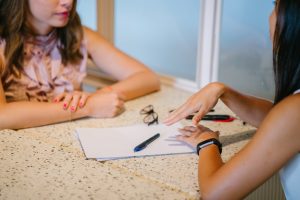 National Mentoring Month is celebrated in January of each year as a way to show our appreciation for our mentors and recognize the importance of having the right kind of mentorship in our lives.
Mentors play a huge part in the lives of young people. They play powerful roles in providing the youth with the tools to make responsible decisions, stay focused and engaged in school, and reduce or avoid risky behavior like skipping school, drug use, and other negative activities.
Mentoring has been shown to improve people socially and academically. Those being mentored become more responsible over time as they feel a sense of accountability to their mentors. Young people respond positively when their mentors provide them guidance and support.
A good mentor doesn't only focus on teaching or demonstrating but on inspiring their mentees as well.
For what they've done and still doing, it is only proper to show our appreciation to our past mentors and those of our children. On National Mentoring Month, let's honor these mentors with these 3 things:
Write them heartfelt thank-you notes.
Write heartfelt thank-you letters to your or your children's mentors. Better yet, put some effort in writing the notes by doing it by hand. It doesn't matter if your handwriting isn't that great. What matters is what you write and the sentiment that comes with it.
Become a mentor yourself.
If you don't have a mentee yet, try to find mentorship opportunities. There's nothing more rewarding than helping someone grow and for you to be a part of their journey. Opportunities for you to mentor people should be readily available at work or in your local community. There may also be community groups where they pair people together — a mentee and a mentor.
Attend a National Mentoring Month event near you.
National Mentoring Month events are held throughout January. These events are recognized nationally and are often widely publicized on social media. If you can't attend one of these events because of location issues, you can opt for virtual attendance through video feeds or webinars.
These People Also Deserve Our Deepest Gratitude
Aside from mentors, there are many other people in our country who we should be deeply grateful for. Among them are our former soldiers to whom we owe our continued enjoyment of our freedoms and security.
Sadly, many of these veterans are facing hard times and living miserable lives. They're burdened by their service-related disabilities and illnesses, including mental health issues. As a result, they are unable to find decent and stable jobs. Some have fallen deep into poverty and have become homeless, begging for alms on our streets.
You can help extend life-changing assistance to them by simply contacting us at Veteran Car Donations and donating to us any vehicle you no longer need.
We serve as the vehicle donation platform of IRS-certified 501(c)(3) nonprofits that are committed to serving our nation's heroes who are currently going through various crises. We sell vehicles donated to us through auctions and use the proceeds to help fund the programs and services of these nonprofits. They provide deserving veterans with quality healthcare, financial aid, housing assistance, employment opportunities, family support, educational scholarships, psychotherapy services, and many other benefits.
As a donor, you get to enjoy valuable perks, one of which is a top tax deduction. You also don't need to pay for our pickup and towing service. We offer them for free to our donors in all parts of the United States.
Above all, you'll have the ultimate pleasure and satisfaction of doing something extraordinary that can help uplift the lives of our nation's heroes.
We take almost all types of vehicles, regardless of their age or condition. Apart from standard cars, we accept RVs, motorcycles, boats, jet skis, golf carts, snowmobiles, company trucks, and many others. They don't even have to be in good condition.
For more information on our vehicle donation program, visit our FAQs page. Should you have any inquiries or concerns, you may call us at 877-594-5822 or write to us here.
Usher in a New Beginning for Our Heroes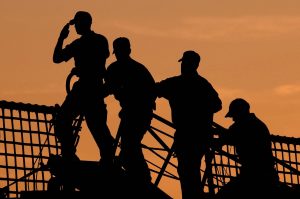 As we begin a New Year, help usher in a new and auspicious beginning in the lives of the suffering veterans and their families in your community. Your car donation can do that. Call Veteran Car Donations at 877-594-5822 or fill out our online donation form now!