January 6, 2022
Seek Out These Mentors This January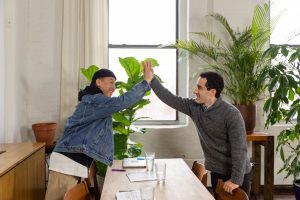 The road to personal and professional success isn't always easy. In your journey, you'll encounter many rough paths that will test your patience and determination to achieve your goals. Some of the obstacles you'll face along the way will make you want to give up.
Someone out there knows how it feels to be in your shoes. They've experienced the same struggles you're dealing with. However, instead of throwing in the towel, they held on to their vision and looked for solutions to overcome the obstacles until they finally achieved success. These people are the mentors who should make up your personal board of directors.
The Types of Mentors You Need
Having a mentor is crucial for your growth. Besides sharing their insights and knowledge based on their own experience, mentors offer support, advice, and guidance to help you improve. As we celebrate National Mentoring Month this January, Veteran Car Donations shares the four types of mentors you need in your life.
The advisor
Advisors are mentors who give advice based on their personal experience and professional expertise. They make recommendations and suggestions on what you should do if you're looking to follow the same path they did. You can count on advisors to maintain confidentiality while they act as a sounding board.
The challenger
If you need someone to squeeze out your full potential, you'd want a mentor who acts as a challenger. They'll push you out of your comfort zone and toward the highest standards to help you grow. Moreover, they're fast thinkers who have no patience for faulty logic or poor attitudes. They'll help you explore possibilities you never would have thought of.
The affirmer
If you don't respond well to tough love, you'll need an affirmer for a mentor. If you're going through a stressful situation, you can count on this mentor to offer a listening ear and exhibit empathy and understanding. Their words of encouragement and support will help enhance your self-esteem and get you through tough times.
The connector
Through the years, connectors have managed to build a wide and deep network of individuals who respect them. While other types of mentors are more inward-looking, connectors are outward-facing people who thrive on helping people meet each other. A connector identifies your competency gaps through a third-party lens and facilitates opportunities for growth by connecting you with an expert in that area.
You Can Also Make a Difference by Doing This
The world needs mentors who can make a difference in the lives of people needing their guidance. The world also needs generous and kind-hearted people to help others in need. You can be one such Good Samaritan by simply donating your old and unwanted vehicle to us at Veteran Car Donations.
We will use your donation to improve the lives of the struggling veterans in your community — those who are homeless and can't find any suitable jobs as well as those who are suffering from disabilities and illnesses, including mental health conditions.
We'll put your vehicle up for auction, with the proceeds going to our veteran-focused nonprofit partners. These IRS-certified 501(c)(3) nonprofits are dedicated to helping underprivileged veterans, providing them with financial assistance, free medical treatment, employment opportunities, housing assistance, family support, and other essential services.
Donating to us is quick and easy. We won't hassle you with unnecessary steps or complicated paperwork. All you have to do is contact us.
You won't go home empty-handed after making your donation. You'll receive precious rewards such as the free and fast towing of your unwanted vehicle anywhere in the country.
Your charitable contribution will also entitle you to receive the maximum tax deduction in the next tax season.
Perhaps more importantly, your act of charity will give you a feeling of intense satisfaction, knowing that you'll be helping transform the lives of the hurting heroes residing in your community.
To learn more about our quick and straightforward donation process, check out our FAQs page. If you have any questions or concerns, call us at 877-594-5822 or send us a message here.
Help Our Suffering Heroes Today!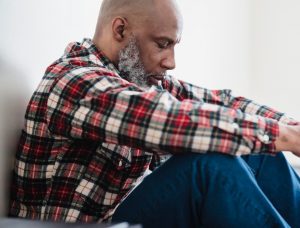 Your vehicle donation can turn around the lives of the needy veterans in your community. If you're ready to make a difference in their lives, call Veteran Car Donations at 877-594-5822 or fill out our secure online donation form now!