May 6, 2022
Let's Show Our Nurses How Much We Appreciate Them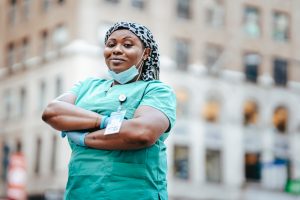 While nursing is one of the most rewarding professions out there, it can also be one of the most challenging. Nurses work tirelessly every day to make sure their patients receive proper care and medication. They're constantly on their feet, walking back and forth to tend to their patients and assist doctors. It's not uncommon for them to work a 12- to 14-hour shift or even during legal holidays.
Without question, being a nurse requires a lot of passion, sacrifice, and, of course, the patience to handle people no matter how hard things get. That's why nurses deserve a special day. May 6th is National Nurses Day!
If you've always wanted to thank these men and women, this is the perfect day to do so. To help you out, Veteran Car Donations shares four things you can do to touch the hearts of the hardworking nurses in your local hospitals.
Write them thank-you notes.
Something as simple as sending handwritten notes or cards can mean the world to nurses. Taking time to pen those notes of appreciation, especially in this digital age, can make them feel special and valued. Knowing that people do admire them will further motivate them to do what they do best — caring for their patients.
Offer them healthy snacks.
With nurses taking care of others, it's time that you help them take care of themselves. One way is by giving them packages containing healthy snacks like nuts, fruits, and protein bars. That will surely keep their energy levels up on a busy day.
Buy them compression socks.
As mentioned earlier, nurses are constantly on their feet, so why not surprise them with a pair of compression socks? Such socks are made to prevent foot swelling and relieve aches, making them excellent gifts for our nurses.
Invite them over for lunch.
If there's a certain nurse who took great care of you or a relative during hospital confinement or one you personally know, invite them to your home to try your specialty dishes for lunch. If they're still on their shift, however, you can take them to a nearby restaurant or cafe during their free time.
You Can Be a Hero Like Our Nurses
You don't have to be a nurse to help people in need. Being a vehicle donor to Veteran Car Donations is all it would take to extend a helping hand to the suffering veterans in your local area. They are our former service members who are homeless, unable to find decent jobs, and suffering from disabilities and illnesses, including mental disorders.
We'll put your donated vehicle up for auction, with the proceeds going to our veteran-focused nonprofit partners. These IRS-certified 501(c)(3) nonprofit organizations use the funding we give them to provide deserving veterans with free quality health care and medical treatment, financial aid, housing assistance, employment opportunities, family support, educational scholarships, psychotherapy services, and many other benefits.
To show you our gratitude for your charitable contribution, we'll send you by mail the 100% tax-deductible sales receipt of your car within days after its sale. This will entitle you to receive the maximum tax deduction based on your vehicle's selling price or value.
We'll also be hauling your vehicle away without charging you a single dollar. We offer this free towing service to our donors in all parts of the country, which means we can collect your vehicle wherever you had it parked or stored within the United States.
Best of all, you'll experience the great joy and satisfaction of knowing that you're doing something that can transform the lives of the underprivileged and neglected veterans in your area.
We accept almost all types of vehicles, including those that are damaged and no longer running.
For more information regarding our donation program, including our quick and hassle-free donation process, head over to our FAQs page. If you have any questions or concerns, feel free to reach us anytime through our toll-free hotline at 877-594-5822. You may also leave us a message here.
Do Something Extraordinary on National Nurses Day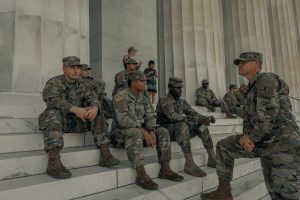 Besides showing your support to our dedicated nurses this May 6th, you might want to spend the day following their example. Touch the hearts of our former servicemen and servicewomen by donating your used car to Veteran Car Donations. Call us at 877-594-5822 or fill out our online donation form now!