March 5, 2021
Personalize your Plate to Good Health this March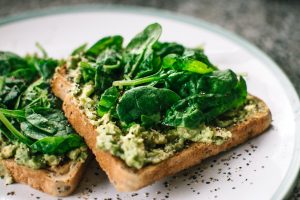 During this era of the pandemic, it is even more imperative to focus on our health to increase our immunity to diseases. One of the best ways to stay healthy is to eat right.
The importance of eating healthy is underscored as we celebrate National Nutrition Month this March. It's an annual nutrition education and information campaign that focuses on the importance of making informed food choices and developing sound eating and physical activity habits.
In this year's celebration, the Academy of Nutrition and Dietetics has chosen the theme "Personalize Your Plate." The theme highlights the importance of having healthy meals and knowing that there is no one-size-fits-all approach to health and wellness. The key to attaining good nutrition is to tailor your favorite foods to meet your individual nutrient needs.
We can't expect everyone in our country to like the same foods since many Americans come from different cultures with their own unique tastes for good food. That's why our supermarkets are increasingly diversifying their shelves to meet the different needs of their customers. This makes it easier for people from varying cultures with different food preferences to create their own nutritious meals.
How to Achieve Good Nutrition
Eating should be a joyful experience, and we have plenty of opportunities to enjoy meals that will make us healthier. Here are some ways on how you can achieve good nutrition:
Try out different types of healthy food.
It's a common misconception that healthy food is not always enjoyable to eat. Do your research and try out a fruit or vegetable you have not yet tried before and you may be surprised with the result. Enjoy the different flavors of different foods even as you maintain a balanced diet.
Include healthy foods on your grocery checklist.
Make it a point to plan healthy meals for you and your family for each day of the week. List down the ingredients you will need and keep things fresh by introducing new items to your weekly menus.
Learn new ways to prepare foods.
There are many ways to learn how to prepare different dishes. You can use a cookbook or you can sign up for an online cooking class. There are also plenty of free tutorials available online where you can learn different recipes and cooking techniques. Make your meals more enjoyable by adding skills and styles to your food preparations.
Hydrate.
Hydration is an underrated facet of staying healthy. Water helps improve your cardiovascular health, cools down your body, helps your muscles and joints work better, keeps your skin supple, and cleanses your body. So make sure you drink the right amount of water every day.
Visit a dietician.
If you don't know how to achieve good nutrition for yourself and your family, a visit to a registered dietician can help you evaluate your needs and your objectives to craft a feasible diet plan to meet your purpose.
How Can You Help Nourish the Lives of Our Impoverished Vets
As you try to nourish your body and protect your health with proper nutrition, you can also help provide nourishment in the lives of the struggling veterans in your community.
All across the country, there are thousands of former service members who are suffering from unemployment, physical and mental health issues, service-connected disabilities, and homelessness due to extreme poverty.
It is a shame that these veterans are living miserable lives despite all the sacrifices they made in serving our nation. 
You can reach out to these veterans and their families and help turn their lives around by simply turning over your old and unwanted vehicle to us at Veteran Car Donations.
We'll put your vehicle up for auction, with the proceeds going to our veteran-focused nonprofit partners. These IRS-certified 501(c)(3) nonprofit organizations use the funding that we provide them to deliver quality health care, financial aid, housing assistance, employment opportunities, family support, educational scholarships, psychotherapy services, and many other benefits to their veteran beneficiaries.
You will also reap rewards from your charitable contribution. You'll get to benefit from our free towing service. You'll also enjoy our quick and convenient donation process where you don't have to do any paperwork. On top of that, you'll have the privilege of receiving the maximum tax deduction in the next tax season.
Even more valuable than those material perks, you'll get to experience the joy and satisfaction of making a charitable act that can help transform the lives of the needy veterans in your community.
We accept nearly all vehicle types, including those that are no longer in good condition. We can collect your donation wherever you are in the country since we operate in all 50 states.
f you have any questions or concerns, feel free to call us at 877-594-5822 or write to us here. Check out our FAQs page for more information on our donation program.
Touch Lives Today!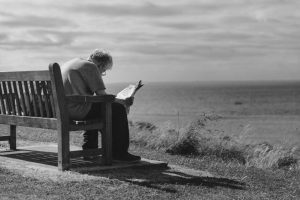 This National Nutrition Month of March, help us nourish the lives of the destitute and neglected veterans in your community. Your car donation will surely touch their lives. Call Veteran Car Donations at 877-594-5822 or fill out our online donation form now!