March 5, 2022
Start Making Informed Food Choices This March!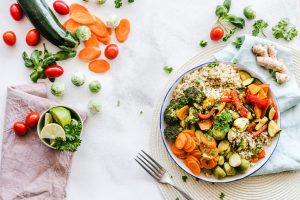 If you want your body to serve you well, you need to treat it right. Besides managing your stress levels and getting enough sleep and exercise, you'd also want to watch what you eat. You don't have to be a registered nutritionist or dietitian to realize the importance of carefully considering the foods you're eating to fuel your body.
Since March is National Nutrition Month, Veteran Car Donations encourages you to develop sound eating habits. Your body will thank you for it.
The Best Foods to Eat
Learning how to feed your body with food loaded with nutrients is the first step to a healthy lifestyle. Check out the best foods to incorporate into your regular diet:
Shellfish
Shellfish are rarely in our diets, but they should be. Food such as scallops, oysters, mussels, and clams are excellent sources of vitamin B12, which helps regulate red blood cell production. However, since consuming undercooked shellfish can lead to Vibrio infection, norovirus infection, and hepatitis A, be sure to cook them well.
Eggs
Eggs are a common food in diets, and they have every right to be. A single egg is a powerhouse of disease-fighting nutrients such as zeaxanthin and lutein. Additionally, eggs are a rich source of protein and healthy fats.
However, it's important to note that the number of eggs you consume in a day depends on your cholesterol levels. Moreover, take note that other foods in your diet may also contain cholesterol. Most healthy adults can eat 1 to 2 eggs a day.
Sweet potatoes
Sweet potatoes are nutritional rockstars. They're packed with carotenoids and are a good source of fiber and potassium. Help yourself to a few roasted sweet potato slices drizzled with olive oil. While you're at it, spice them up with a dash of cinnamon or chili powder.
Plain Greek yogurt
If you want to improve your bone health and maintain a healthy bacterial balance in your gut, you'd want to include unsweetened Greek yogurt in your regular diet. Its pleasantly sour taste complements the sweetness of banana, berries, or your favorite whole-grain cereal.
Broccoli
This fat-free vegetable is also known for its anti-inflammatory and cancer-preventing properties. Enjoy them steamed and served with cheese and a squeeze of lemon juice.
Oatmeal
Whether quick, steel-cut, or old-fashioned, oatmeal creates a hearty whole-grain breakfast. Each cup of plain and dried rolled oats has at least 4 grams of fiber, and approximately half is the soluble kind that helps the cholesterol level. Top your cooked oatmeal with toasted almonds and bananas instead of salt or sugar.
Watermelon
This fruit is a champion in the nutrient department. A typical serving has one-third of a day's vitamins C, a nice shot of vitamin A, and a healthy dose of potassium and lycopene for only 90 salt-free calories. When they're in season, watermelons sold in the market are usually locally grown, which means they may have a minimal carbon footprint.
Do Something Awesome for Our Dear Veterans
While you update your shopping list with these healthy foods, spare a thought for the veterans living miserable lives in your area. After putting their lives on the line to defend our freedoms and protect our nation, we have a moral obligation to provide them with whatever assistance they need so they can live decent lives as private American citizens once again.
Many of our veterans are suffering from homelessness, inability to find jobs to support themselves and their families, service-connected disabilities, and serious illnesses, including mental health conditions.
You can extend a helping hand to the struggling veterans in your community. All you have to do is donate an unwanted vehicle to us at Veteran Car Donations. We'll use your donated vehicle to improve the living conditions of those veterans together with their families.
We serve as the online vehicle donation platform of IRS-certified 501(c)(3) nonprofit organizations that are fully committed to serving our nation's disadvantaged and underserved veterans. We sell vehicles donated to us and use the proceeds to help fund the vital life improvement programs of these nonprofits.
They provide deserving veterans with free quality health care, financial aid, housing assistance, employment opportunities, family support, educational scholarships, psychotherapy services, and many other benefits.
As a donor, you get to enjoy valuable perks, one of which is getting entitled to receive the maximum tax deduction in the next tax season. You also don't need to pay for our pickup and towing service. We offer them for free to our donors in all parts of the United States.
Above all, you'll have the ultimate pleasure and satisfaction of doing something extraordinary that can help uplift the lives of our nation's heroes.
We take almost all types of vehicles, regardless of their age or condition. Apart from standard cars, we accept RVs, motorcycles, mopeds, boats, jet skis, golf carts, snowmobiles, company trucks, and many others. They don't even have to be in good condition.
For more information on our vehicle donation program, visit our FAQs page. Should you have any inquiries or concerns, feel free to call us anytime through our toll-free hotline at 877-594-5822 or write to us here.
Touch the Hearts of Our Heroes Today!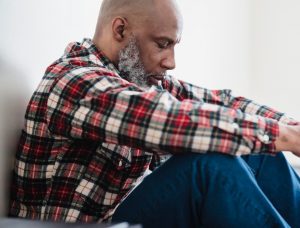 Don't miss this chance to show your gratitude and appreciation to our nation's unsung heroes. You can turn a car that's no longer useful to you into a life-changing gift for them. Call Veteran Car Donations at 877-594-5822 or fill out our secure online donation form now!