March 6, 2020
National Nutrition Month: Eat Your Way to a Healthy Life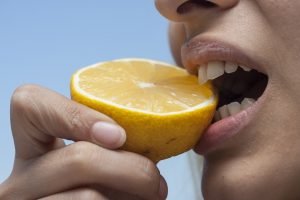 Eating the right kinds of food is the way to a fuller life. Sadly, many of us just can't seem to say "no" to unhealthy foods. We're talking burgers, fries, ice cream, donuts, fried chicken, and pretty much everything we find in our favorite fast food chains. We can't help but agree that they're awfully delicious. Nonetheless, we must always be mindful of the dangers they bring to our bodies.
While ordering fast food or grabbing takeout occasionally wouldn't hurt, turning it into a habit can be detrimental to your health. The volume of consumption also plays a huge role, which is why nutritionists always encourage moderate eating.
People who are unable to control themselves from eating too much often experience health problems such as diabetes, stroke, obesity, osteoporosis, and cardiovascular disorders.
Hopefully, with March being National Nutrition Month, people will think twice about their food choices and get into healthy eating habits. The month-long campaign aims to educate the public about the importance of good nutrition.
Steps to Proper Nutrition
If you think starting a healthy eating habit can be a bit of a challenge for you, it's time to change that mindset. Follow these steps and you'll be on your way to a healthier and happier you!
Switch to healthy choices.
Go for oatmeal cookies instead of chocolate chip cookies Create your own guilt-free ice cream rather than buying a pint of Ben & Jerry's. Trade your usual can of soda to a glass of natural juice.
A good rule of thumb for healthy dieting is controlling the amount of food you eat every day. Moderation is the key.
Stay away from saturated fats and refined sugars.
Avoid fatty and sugary food as much as possible to avoid getting diabetes or heart disease.
Get your daily intake of fruits and veggies.
Whether it's during breakfast, lunch, or dinner, make sure that you eat at least two fruits and five servings of vegetables every day. You can even have them as snack replacements.
Eat only when you're hungry.
It's not uncommon for people to snack on whatever they can find in their fridge whenever they're bored. If you're one of them, now would be the time to stop the habit.
Maintain a balanced diet.
Guidelines from the Office of Health Promotion and Disease Prevention state that a balanced diet should consist of grains (9 to 11 servings), fruits (3 to 4 servings), vegetables (4 to 5 servings), and proteins (2 to 3 servings).
Celebrate National Nutrition Month By Helping Our Heroes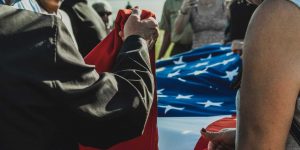 Wouldn't it be wonderful to see our veterans all healthy and happy? After everything they've been through to defend our freedom and protect our security, it only makes sense to provide them all the assistance they need now that they're facing hard times as civilians.
One of the easiest ways you can give back to our heroes is by donating to Veteran Car Donations any type of vehicle you no longer need. When you do so, you'll help the needy vets in your community turn their lives around.
We'll place your vehicle up for auction. We'll then use the proceeds to help fund the life-enhancing programs and services being delivered by our nonprofit partners. These IRS-certified 501(c)3 nonprofit organizations have long been supporting veterans in need, providing them financial assistance, free medical treatment, employment and educational benefits, housing assistance, access to free health care, and psychological services.
As our way of expressing our gratitude to our donors, we've made our donation process quick, straightforward, and convenient. Our team will manage all your paperwork. We'll also tow your car for free.
Since we are in partnership with IRS-certified 501(c)3 nonprofit organizations, vehicle donations made to us are 100-percent tax-deductible. We'll mail to you your tax-deductible sales receipt within 30 days following the sale of your donated vehicle.
You can make your donation wherever you are located in the United States since we have vehicle donation programs in all 50 states.
If you're eager to learn more about Veteran Car Donations, make your way to our FAQs page. For inquiries, feel free to call us at 877-594-5822 or send us a message online.
Do Something Good for Our Veterans Today!
If you want to touch the lives of our heroes, call us at 877-594-5822 or fill out our online donation form now!