October 29, 2020
On October 29th, Get Your Fill of this Nutritious and Easy-to-Cook Food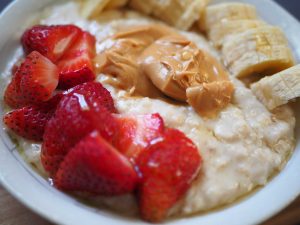 For some folks, oatmeal is a basic staple at their breakfast table. This is especially true for those who are busy as bees and have very tight schedules.
Oatmeal is easy to cook and combine with other ingredients to make the meal even more delicious. Imagine a bowl of oatmeal with blueberries, walnuts, and honey for breakfast. This is a tasty and filling meal that won't take you more than 20 minutes to make, so you can take off and start your day right away!
Moreover, studies have uncovered specific benefits that oats provide to our bodies, not to mention that they taste great when you add appetizing toppings!
Because of the advantages and health benefits that oatmeal provides, its popularity continues to soar in the United States. As proof of this, a day was created dedicated entirely to oatmeal. October 29th is National Oatmeal Day!
Oatmeal's Been Around for Quite a Long While
Did you know that the oatmeal that you probably take for granted has a history that stretches back to thousands of years ago? The oldest ones have been traced as far back as 2000 BC in Egypt. Some experts claim though that the Chinese used oats even earlier than the Egyptians.
Back then, oats weren't valued or cultivated. They were treated like weeds and didn't appeal to people since they're mostly used as animal fodder instead of food for humans.
As years passed by, the oatmeal's fate took a turn for the better. We have the Romans to thank for this, as they brought oat cultivation to Britain where the climate was well suited to grow oats. People then learned how to prepare oats for human consumption and all sorts of ways to make them appealing to our appetites.
Though oats are still used as fodder for animals today, they're no longer seen in the same light as people used to in the past.
The 3 Top Reasons Why You Should Eat More Oats
Scientifically known as avena sativa, oats are considered to be among the healthiest grains on Earth. They're nutritious, affordable, and easy to cook, which is why the oatmeal has remained a highly popular food.
Still unconvinced of becoming an oatmeal fan? We've listed three reasons below why you should:
It's widely available anywhere.
Almost all grocery stores sell oatmeal. It's estimated that at least 80% of American households have oats stored in their kitchens. You won't have to look far to get yourself a pack of oatmeal. You'll be able to get oatmeal at a local store near you.
Oatmeal is great for weight loss or weight maintenance.
Looking to lose weight or keep that flab in check? Oatmeal contains soluble fiber that absorbs water, helping to slow down your digestive process. You'll feel fuller for a long time, and you won't eat as much!
Oatmeal offers numerous health benefits.
There are tons of health benefits that oatmeal provides. It lowers your cholesterol, reduces the risk of heart disease, helps moderate your blood pressure, and a lot more health benefits. New research also suggests that the nutrients found in oatmeal can help reduce the risk of developing certain cancers. 
Do You Have an Unwanted Vehicle You Want to Get Rid Of?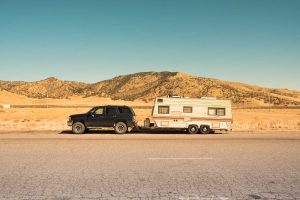 Do you have a car or any other type of vehicle that you no longer need? Are you looking for the best way to dispose of it? When you donate that vehicle to us at Veteran Car Donations, we'll provide you with your best giving experience — one that you'll cherish for a long time.
Once we have your vehicle, we'll have it auctioned off. We will then transfer the generated funds to our charity partners, enabling them to render services to more disadvantaged veterans and their families in your area. These are our former service members who are living miserable lives due to service-connected disabilities and mental health issues, unemployment, lack of support, and homelessness due to extreme poverty.
Your donated vehicle will help our charity partners in providing them with quality health care, financial aid, housing assistance, employment opportunities, family support, educational scholarships, psychotherapy services, and many other benefits.
As our token of gratitude, we'll be sending you a tax-deductible receipt, which will entitle you to claim a maximized tax deduction in the next tax season. You will also benefit from our free pickup and towing services.
More than these material rewards, you'll also find great satisfaction in knowing that your donation will be used to uplift the lives of the struggling veterans in your community.
You can donate almost any type of vehicle regardless of whether it is still in good condition or not. You can make such a donation anywhere in the country since we have vehicle donation programs in all 50 states.
For more information about our program, you may browse through our FAQs page. Send us a message here if you have any concerns or inquiries, or give us a call at 877-594-5822. 
Give Back to Our Heroes Today
Our veterans are considered our nation's heroes for willingly putting their lives on the line to keep us safe and sound. Now is the time for us to give back to them. Call us at 877-594-5822 or fill out our online donation form to make a vehicle donation now!