January 21, 2019
National Oatmeal Month: 6 Surprising Benefits of Eating Oatmeal
There are so many wonderful things to look forward to this January. It's the perfect opportunity for everyone to hit the reset button in their lives—a time to start anew. If it's in your resolution list to switch to a healthy lifestyle, you'll definitely like to be a part of National Oatmeal Month.
Whether or not you're a casual eater of oatmeal, January is the time to celebrate the existence of the healthy fibrous staple. Most of you may already know that oats are rich in minerals, vitamins, proteins, and, of course, fiber. With all these nutrients, it's not surprising that oatmeal is considered as a superfood.
The Amazing Benefits of Oatmeal You Should Know
While you're already aware of the nutritional value of oatmeal, did you know that it can also help you shed off extra pounds? Oatmeal actually contains beta-glucan, a compound that boosts the production of our hunger-fighting hormones. As a result, once we've eaten oatmeal, we tend to crave less food during the entire day, making it easier for us to lose weight.
That's not the only incredible thing about oatmeal. Here are six reasons why incorporating this fiber-rich food into your diet is always a good idea:
Oatmeal reduces the risk of cancer.
While oatmeal can't really cure cancer, it can help lower your chances of being diagnosed with the deadly disease. Oatmeal contains antioxidants, which are known to neutralize toxins that can cause cancer. The food is also rich in lignans, a compound that can lessen the risks of hormone-related cancers such as ovarian, breast, and prostate cancer.
Oatmeal fights constipation.
Fiber plays a crucial role in regulating our bowel movement. Oatmeal contains both insoluble and soluble fiber, which is even better! By having a bowl for breakfast, you'll surely start your day right with a healthy stomach!
Oatmeal prevents heart disease.
One of the leading major health problems in the country is cardiovascular disease, which is oftentimes caused by high blood cholesterol. The good news is, you can actually lower your chances with the beta-glucan fiber and enzymes found in oats. A study published in the American Journal of Clinical Nutrition even revealed that a whole-grain diet is as effective as taking an anti-hypertensive medicine!
Oatmeal boosts your immune system.
Another important function of oatmeal's beta-glucan fiber is helping your body's neutrophils arrive at an area of infection faster. Neutrophils are basically white blood cells that protect you from infections. The quicker they travel to the target site, the sooner these bacteria are eradicated.
Oatmeal controls blood sugar levels.
People with diabetes or those at risk are always reminded to have their daily consumption of oatmeal. Oats are found to aid in the stabilization of blood sugar, especially with their high complex carbohydrate and soluble fiber content. So the next time you crave for something sweet without feeling guilty afterward, eat oatmeal.
Oatmeal protects your skin.
Lastly, if you're someone with dry or irritable skin, you may want to use creams or lotions with oats in them. Yes, there really are beauty products that contain oatmeal, most of which are used to exfoliate and soothe the skin. Whether you're dealing with stubborn blackheads, acne or itches, oatmeal sounds like an ideal reliever.
With all these health benefits, there's definitely not a single reason why you wouldn't come to love oatmeal. If you find the taste rather bland, don't be discouraged. You can always add ingredients that can make your bowl more flavorful and healthy at the same time!
We hope these recipes will make your National Oatmeal Month a memorable one!
Spare a Thought for Our Brave Veterans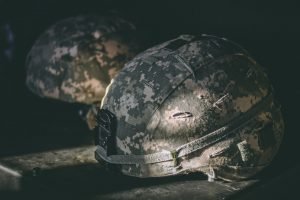 While celebrating National Oatmeal Month, take a pause and remember those brave men and women who made plenty of sacrifices and risked their lives to defend our freedom and protect our nation's security.
After getting discharged from the service, many of these veterans have fallen into hard times due to lack of support and other factors. They are our former troops who are now suffering from service-connected disabilities, mental health issues, lack of jobs, and homelessness due to poverty.
You can easily extend meaningful assistance to them by donating a vehicle you no longer need to us at Veteran Car Donations. We will auction off your donated vehicle and use the proceeds to support the programs and services of our nonprofit partners that cater to our nation's living heroes. These IRS-approved 501(c)(3) nonprofit organizations provide needy veterans with mortgage-free and specially adapted homes, free mental health care, employment opportunities, job training, transitioning assistance, tutoring support and education scholarships, financial assistance, and many other benefits.
While your vehicle donation will directly impact the lives of our veterans and their families, you too will receive your own rewards, including a 100% tax-deductible receipt that you will receive within days after your vehicle is sold at auction. This will entitle you to claim a hefty tax write-off when you file your itemized federal income tax return.
Donating to us will only take minutes of your time, and contacting us is the only task you'll need to do. Our team will handle all your paperwork. We'll also provide you with a free towing of your vehicle.
For more information on our car donation program, check out our FAQs page. For inquiries, you can call our toll-free 24/7 hotline 877-594-5822 or send us a message online.
You can donate to Veteran Car Donations by either calling us or filling out our secure online donation form. We accept donations of nearly all types of vehicles wherever you are in the United States since we have car donation programs in all 50 states.
Let Amazing Things Happen to Our Vets—and Yourself, Too!
As you get to know the amazing health benefits of oatmeal this National Oatmeal Month, be mindful as well of the amazing things that can happen to our veterans and yourself when you donate your clunker to us at Veteran Car Donations. Call us at 877-594-5822 today and help transform lives with your vehicle donation!