October 21, 2020
On October 21st, Help a Veteran Find a Loyal Friend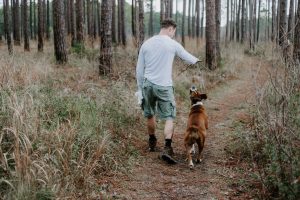 October 21st is a day dedicated to all the animals that have helped and are still helping our veterans rehabilitate. It's National Pets for Veterans Day! It's a day to recognize just how much help and healing pets can bring to our wounded warriors.
When our troops return home from the war zones where they've been deployed, some come back scarred both physically and mentally. These scars aren't easy to heal. The nightmares they experienced don't end with their separation from the service. Some get to develop mental conditions, such as post-traumatic stress disorder. Amazing though, those with pets manage to recover from their condition faster than those who don't have pets.
Studies have shown that companion animals have beneficial effects on human health. Lowered blood pressure, regulated heart rates during stressful periods, reduced anxiety — these are just some of the benefits that pet ownership brings.
Aside from these benefits, we also have specially trained animals that are invaluable to people struggling with health conditions or disabilities. Seeing-eye dogs, for example, help individuals with vision problems move around safely. Therapy dogs are trained to detect if their owners are experiencing a seizure and how they should react. 
No one fully understands how the mere presence of these pets can do so much in the rehabilitation of veterans and individuals suffering from physical disabilities and mental disorders. Some people say the therapeutic effects that pets bring are more effective than expensive therapy sessions. Indeed, a pet's loyalty, companionship, and unconditional love can do wonders to improve a person's emotional and mental state.
How You Can Best Celebrate National Pets for Veterans Day
For years, pets have shown their ability to make instantaneous and unbreakable connections with veterans, especially those going through rough patches in their lives. A veteran finds a loyal friend for life while the animal finds a loving home.
With those thoughts in mind, take a look at these three ways on how you can best observe National Pets For Veterans Day on October 21st:
Visit a shelter and sponsor a pet adoption for a veteran.
Pet adoption is mostly free, but there are still some fees to be paid. These fees help keep the shelter running and pay for the food that the animals eat. Offer to pay for the pet adoption fees for a veteran or two. The amount may not be much, but the gesture will surely be appreciated by the veteran beneficiaries. You'll also be helping loving animals find the home they've been waiting for.
Give dog or cat food (or toys) for veteran pet owners.
Dog or cat food isn't for free, which makes pet food gifts always welcome by pet owners looking for a way to save up a bit.
Donate to a charity that supports our former servicemen and servicewomen.
There are nonprofit organizations that cater to former service members, providing them various services all meant to improve their living conditions. Giving contributions will enable these charities to keep their mission going. Aside from cash, you can give extra clothes or even an old car you're no longer using. You can also volunteer your service to one of these nonprofits.
Turn Your Unwanted Car into an Instrument of Hope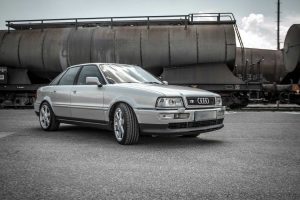 What better way to celebrate National Pets for Veterans Day this October 21st than by extending a helping hand to the disadvantaged veterans in your community? Thousands of them are struggling with service-connected disabilities, mental health issues, unemployment, and homelessness. You can help ease their conditions and give them hopes of a brighter future when you donate any vehicle you no longer need or use to us at Veteran Car Donations.
We'll put your vehicle up for auction, with the proceeds going to our veteran-focused nonprofit partners. These IRS-certified 501(c)(3) nonprofit organizations use the funding that we give them to provide their veteran beneficiaries with free quality health care, financial aid, housing assistance, employment opportunities, family support, educational scholarships, psychotherapy services, and many other benefits.
As our donor, expect to receive valuable rewards. We'll send you by mail or email your 100% tax-deductible receipt days after the auction sale of your donation. This will allow you to claim a top tax deduction in the next tax season.
We'll also haul off your car for free at a date and place of your choice. There's no place in the U.S. where we can't reach you since we operate throughout the country.
On top of the material rewards you'll get, your vehicle donation will give you that exquisite feeling of satisfaction, knowing that you'll be helping uplift the lives of our nation's suffering heroes.
We accept nearly all types of vehicles. We even take those that have dents, scratches, or defective parts. If you're uncertain about your car's qualification for our program, let us know your concerns here and we'll tell you what we think.
For inquiries, you may leave us a message here or give us a call at 877-594-5822. Feel free to visit our FAQs page to learn about our donation process and other important details.
Reach Out to Needy Vets Today!
Celebrate National Pets for Veterans Day this October 21st by reaching out to destitute veterans and their families in your area. It only takes a simple car donation to transform their lives. Call us at 877-594-5822 or fill out our online donation form now!