May 4, 2021
This May, Set Your Fitness Goals and Stay Even Healthier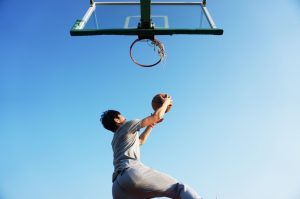 With the lifestyle shift brought about by the COVID-19 pandemic, many Americans are struggling to find ways to stay fit amid the limited operations of fitness and recreation centers as well as health protocols in place to protect the public from the coronavirus infection.
Staying physically fit is especially important during the pandemic as it keeps your body strong and your mind active. Engaging in physical activity has been shown to reduce anxiety among individuals.
Strength training also improves your self-esteem and concentration, reduces depressive symptoms, and helps you sleep better. It also helps manage certain chronic health conditions, especially among adults. 
As we observe National Physical Fitness and Sports Month this May, here are 4 simple ways to get fit amid the challenges of the new normal.
Make a fitness plan.
Consider your fitness goals. Set a schedule for physical and sports activities that you can do at home or in your backyard. Create a balanced routine. Make sure to mix it up. You need 150 minutes of moderate exercise or 75 minutes of rigorous workout to get the best results. Make sure to have a balanced and healthy diet to complement your physical exercise.
Engage in active play.
With a growing percentage of youngsters becoming obese, you can start your kids into a healthy habit by incorporating active play into their routine. Engage them with activities and games that will keep them moving. At the same time, this will enhance your bonding time as a family.
Explore interactive tools.
The Office of Disease Prevention and Health Promotion came up with the Move Your Way campaign in 2020. It's a playlist of activities that you can do at home to get active. From simple yard work to cleaning your home, the series of videos showcases how you can make a workout of everyday things. It also gives you tips to reduce screen time for your kids and get them to take up healthy habits instead.
Share your ideas.
Explore social media for fun and creative ideas to celebrate National Physical Fitness and Sports Month. You can also share your own ideas and post videos of the physical fitness and sports activities you're doing.
Become a Bringer of Hope for Our Suffering Veterans
As you focus on health and wellness this May in observance of National Physical Fitness and Sports Month, how about sparing a thought for our former service members who are living miserable lives? Many of them are burdened by their service-related disabilities and illnesses, including mental health issues. As a result, they're unable to find decent and stable jobs. Some have fallen deep into poverty and have become homeless, forced to beg for alms on our streets just to survive.
You can easily extend life-changing assistance to them. All you have to do is to donate any vehicle you no longer need to us at Veteran Car Donations. By auctioning it off, we'll be able to convert it into a fund-generating tool for the leading veteran and military nonprofit organizations that we are in partnership with.
The proceeds from the sale of your donated vehicle will help support the vital programs and services being delivered by these IRS-certified 501(c)(3) nonprofit organizations. Thanks to your donation, they will be able to provide more deserving veterans and their families with quality health care, financial aid, housing assistance, employment opportunities, family support, educational scholarships, psychotherapy services, and many other benefits.
As our donor, you'll get entitled to claim the maximum tax deduction in the next tax season. You'll also receive free pickup and towing service from us wherever you're residing in the country.
The best reward you'll get, however, is the priceless feeling of joy and satisfaction for helping uplift the lives of our nation's heroes.
We take almost all types of vehicles, including those that barely run anymore.
If you want to learn more about our vehicle donation program, feel free to visit our FAQs page. For inquiries or concerns, call us at 877-594-5822 or send us a message here.
Reach Out to Our Hurting Heroes Today!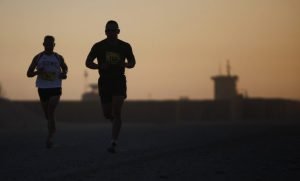 You can be a hero for our heroes during this critical period in their lives. A simple vehicle donation can leave a lasting impact on their lives. Call Veteran Car Donations at 877-594-5822 or fill out our online donation form now!