April 23, 2022
Enjoy Lunch Outdoors with Your Family or Friends!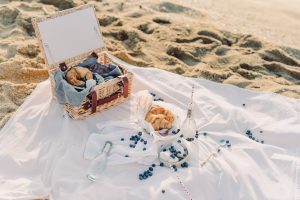 Every year on April 23rd, we are encouraged to head outdoors, go to our favorite parks, and eat delicious meals under the sky in the joyful company of our loved ones. It's National Picnic Day!
It's a great opportunity for you to temporarily forget about your mundane problems, get some fresh air, and enjoy the company of your friends or family.
How the Popular Tradition Began
The word "picnic" is said to originate from the French word piquenique, which means "a meal eaten outdoors." This informal outdoor meal became a popular pastime in France after royal parks were opened to the public for the first time after the French Revolution in 1789.
Eventually, picnics became popular all over the world. It's a popular outdoor activity enjoyed by many people in the United States and other countries.
How to Ensure a Perfect Picnic
There's no better way to celebrate National Picnic Day than by having a picnic with the people dear to you. To ensure a perfect picnic, Veteran Car Donations lists five essential things you need to bring:
Picnic blankets
Even if your picnic location has tables for picnics, you never know how crowded it will be or if you'll be able to reserve a spot. Picnic blankets will give you a comfortable place to sit and spread your things quickly.
Utensils
It's important to bring utensils especially if you're packing food items that can't be held with your hands. You'll also be more comfortable eating when using utensils.
Ice
No one likes to drink lukewarm juice or soda. Make sure to bring packed ice in your cooler so your picnic drinks stay refreshingly cold.
Trash bags
Your picnic spot may not have trash bins nearby. That's why you should not forget to bring along trash bags for your garbage. Bring enough bags so you can easily segregate food waste, biodegradable trash, and the ones that can still be re-used.
Wipes or paper towels
Be ready with paper towels or sanitary wipes in case of any mess that happens. You'll also need them to wipe your hands after washing them before and after eating. 
Reach Out to the Despondent Veterans in Your Area
While relaxing and taking a break from life's responsibilities as you take your lunch alfresco with your loved ones on National Picnic Day, spare a thought for the disadvantaged and despondent veterans in your local area. They are our heroes who don't deserve to live miserable lives, and yet they do.
You can reach out to them by donating a vehicle that you no longer need to us at Veteran Car Donations. We'll put your vehicle up for auction, with the proceeds going to our veteran-focused nonprofit partners. Like us, these IRS-certified 501(c)(3) nonprofit organizations are dedicated to helping veterans who are homeless, those who are unable to find decent jobs, and those suffering from disabilities and serious illnesses, including mental health disorders.
Thanks to your donation, our charity partners will be able to provide more deserving veterans with free quality health care, financial aid, housing assistance, employment opportunities, family support, educational scholarships, psychotherapy services, and many other benefits.
Your act of charity will allow you to dispose of an unwanted vehicle at no cost to you. We'll provide you with our free professional towing service wherever you are in the country.
Moreover, your gift will entitle you to receive the maximum tax deduction in the next tax season.
Best of all, you'll get to experience the priceless satisfaction of helping our nation's heroes live the decent and satisfying life they fully deserve.
We accept almost all types of vehicles regardless of their age or condition.
For more information about our vehicle donation program, including our quick and easy donation process, head over to our FAQs page. Call us anytime through our toll-free hotline at 877-594-5822 or send us a message here should you have any questions or concerns that you'd like us to address.
Help Uplift the Lives of Our Heroes Today!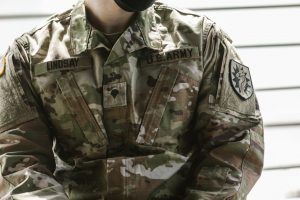 You can extend a helping hand to our nation's heroes using your old car. Your donation will give them opportunities to turn their lives around. Call Veteran Car Donations at 877-594-5822 or fill out our secure online donation form now!