July 4, 2022
Want a Safe and Satisfying Alfresco Dining Experience This July?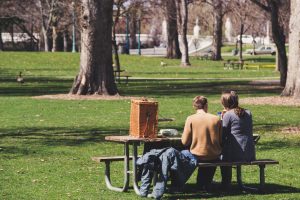 People love summer for a variety of reasons, one of which is that it's the perfect season to feast on your favorite foods with your favorite people out in the open air. Whether you're at the beach, park, or in your backyard, there's just something about dining under the sun that makes it special. No wonder we have July as National Picnic Month!
Unfortunately, picnics can take a disastrous turn if you don't come fully prepared. It's crucial to take all the precautionary measures and be wary of the food safety dos and don'ts before giving everyone the green light to eat. One tiny mistake can leave your entire crew sick, which means that it could be the last picnic you host ever.
To make sure that you and your picnic guests won't be suffering from an excruciating stomachache or nausea from food poisoning, Veteran Car Donations points out these common food blunders:
Cross-contaminating
It's always a must to separate raw foods from cooked ones. Serving cooked burgers accidentally on the same plate you used for the raw patties can cause foodborne illness. It's because bacteria in raw patties may contaminate the cooked burgers. Also, see to it that you keep ready-to-eat food like buns, fruits, veggies, and side dishes away from contaminated serving utensils.
Repurposing ice
In case you're bringing ice for beverages, pack it in a separate sealed bag. Never add loose ice intended for foods to your refreshments. There's a huge chance that it has picked up odorless, invisible bacteria from the surfaces of food containers or other items inside the cooler.
Letting foods sit out for too long
Did you know that bacteria tend to grow best between 40°F and 140°F? We refer to this time frame as the "danger zone." When any food is in this zone, bacteria can double in number every 20 minutes. That's why you should store your foods in a well-insulated cooler with lots of ice or ice packs so the temperature doesn't go beyond 40°F.
If the temperature outside is 90°F or above, allow food to sit out for only a maximum of one hour. Set an alarm on your phone or have a timer to remind you when it's time to put your food away.
Cooler is no longer cool
Especially on a sweltering hot day, you couldn't count on an insulated cooler to keep food cool enough on its own. A good rule of thumb is to pack your cooler three-quarters of the way full of food while saving a quarter of the space for ice packs. As much as possible, chill or freeze foods before storing them, and be sure that you separate the hot from the cold ones.
Extend a Helping Hand to Our Needy Veterans
Picnics bring us (and our tummies) joy. Sad to say, however, there are folks in your area who are unable to enjoy this fun summertime outdoor activity. They include those veterans who are living miserable lives due to poverty, homelessness, unemployment, disabilities, and serious illnesses, including mental disorders.
The good news is that there's still hope for them, and you know what? That old vehicle that's just gathering dust in your garage can be that source of hope. All you have to do is donate that vehicle to us at Veteran Car Donations. We'll convert it into a powerful tool for transforming their lives, giving them hope for a brighter future.
Our team will auction off your donated auto and hand over the proceeds to our veteran-focused charity partners. These IRS-approved 501(c)(3) nonprofit organizations provide deserving veterans with financial aid, free medical care, psychotherapy services, family support, educational scholarships, employment and livelihood opportunities, and many other benefits.
You will reap valuable rewards from your charitable contribution. You'll get to benefit from our free professional towing service anywhere you are in the country. You'll also enjoy our quick and convenient donation process where you don't have to do any paperwork.
Moreover, you'll have the privilege of receiving the maximum tax deduction in the next tax season.
Above all, you'll have the ultimate pleasure and satisfaction of doing something extraordinary that can help uplift the lives of our nation's heroes.
We accept almost all types of vehicles in our donation program. Your car doesn't even have to be in good shape when we pick it up. Trust us, we're never picky with the vehicles being donated to us.
If you have any questions or concerns, feel free to call us through our 24/7 toll-free hotline at 877-594-5822 or you may write to us here. Check out our FAQs page for more information on our donation program.
Know What It's Like to Be a Hero Today!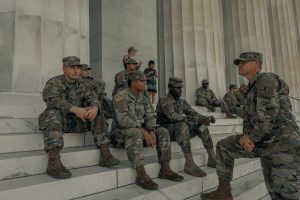 Find a new and worthy purpose for your unwanted car by handing it over to us. We'll gladly use it to improve the living conditions of the hurting heroes in your area. Call Veteran Car Donations at 877-594-5822 or fill out our secure online donation form now!