July 2, 2021
Get Your Picnic Basket Ready All July Long!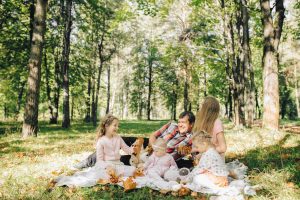 As the weather gets warmer in July, the great outdoors is calling us — not just to hang out and enjoy the fresh air but to dine with nature, too. No wonder July's been designated as National Picnic Month!
Alfresco dining is one of the best things about summer. It's an excellent time to park yourself on a blanket outdoors for a day of doing nothing but munching on your favorite foods with your favorite people. You can be anywhere outdoors — the beach, park, or even your own backyard.
However, picnics can become messy, both literally and figuratively speaking. The extreme heat can spell danger for you, your guests, and your food. Plus, you might end up welcoming unwanted guests like listeria, salmonella, bugs, and mosquitoes. Yikes!
So how do you prepare for a stress-free picnic? This list of do's and don'ts will assure you that you'll have the most awesome picnic yet:
DO …
Store perishable goods in an insulated cooler with ice or ice packs.
Bring a picnic mat or blanket to spread out on the grass.
Freeze a few bottles of water to keep food fresh and perhaps even use melted ice as chilled water for drinking.
Carry a food thermometer to check that your meats are cooked properly.
Bring extra plates and cooking utensils to avoid cross-contamination
Wash your hands before eating to avoid infection.
Pack hand wipes or sanitizer in case there's no washing area nearby.
Bring insect repellent to keep ants, bugs, flies, and other pests from invading your spot.
Check the weather the day before to ensure that you pick an appropriate location.
Plan games or activities where everyone can participate.
Put leftovers in the cooler once you're done eating.
DON'T …
Prepare messy dishes like curries or anything with sauces as well as foods that quickly spoil such as those that contain milk products, shrimp, and fish.
Bring carbonated drinks, as they result in a fizzy explosion from shaking too much during the car ride.
Leave food under the sun for longer than necessary.
Place your cooler in direct sunlight as your ice or ice packs will easily melt.
Take unnecessary risks such as eating a dish with an unusual smell or something that no longer feels cold to the touch.
Pack too much. As much as possible, carry only the essential items you need for the picnic.
To be sure that you're not putting yourself at risk for any food-borne illnesses, here are some of the delicious foods you can pack:
Peanut butter sandwiches
Trail mix
Potato salad
Raw vegetables
Sliced fruits
Deviled eggs
Pasta salad
Burgers
Hot dogs
Cheese and crackers
Pies
Do Something Extra Special This National Picnic Day
Having a wonderful picnic is probably not in the minds of our struggling veterans right now. They're burdened with so many problems that they might not even know about this month-long celebration. Rather, they're thinking of ways to overcome tough challenges such as homelessness due to extreme poverty, chronic unemployment, service-connected disabilities, and illnesses, including mental health disorders.
You can extend a helping hand and ease their burdens by simply donating an unwanted vehicle to us here at Veteran Car Donations. We'll transform your automobile into a life-changing instrument for them, giving them hope for a brighter future.
Once we have your vehicle, we'll sell it and transfer the proceeds to our nonprofit partners. These IRS-certified 501(c)(3) organizations will then use the funding to provide the destitute vets in your community with free quality health care, financial aid, housing assistance, employment opportunities, family support, educational scholarships, psychotherapy services, and many other benefits.
As our token of gratitude, we'll be sending you the 100% tax-deductible sales receipt of your vehicle, which will entitle you to claim the maximum tax deduction in the next tax season. You will also benefit from our free professional pickup and towing services.
More valuable than these material rewards, you'll get to experience the priceless joy and satisfaction of giving away something that will be used to help improve the lives of our nation's heroes.
You can donate almost any type of vehicle whether in good condition or not. You can make such a donation anywhere in the country since we have vehicle donation programs in all 50 states.
For more information about our program, you may browse through our FAQs page. Send us a message here if you have any concerns or inquiries, or give us a call at 877-594-5822. 
Help Transform Lives Today!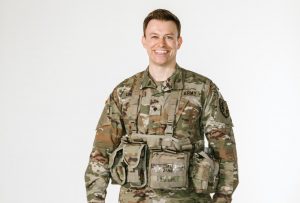 Help provide our disadvantaged veterans with great opportunities to experience the fulfilling civilian lives they fully deserve. Your car donation can turn their dreams into reality, trust us. Call Veteran Car Donations at 877-594-5822 or fill out our online donation form now!