September 17, 2021
Remember Our Heroes on September 17th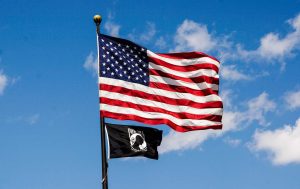 In 1979, the United States Congress and then-President Jimmy Carter passed resolutions declaring the third Friday of every September as POW/MIA Recognition Day. This came about after the families of the more than 2,500 Vietnam War POW/MIAs pushed for full accountability.
The recognition day is dedicated to remembering our servicemen and servicewomen who remain missing in action (MIA) or who were declared prisoners of war (POW). This year, the event takes place on September 17th.
Citing the Pentagon's Defense Prisoner of War/Missing Personnel Office as its source, The Atlantic reported in 2014 that there were 83,204 unaccounted for U.S. personnel, including 73,547 from World War II, 7,883 from the Korean War, 126 from the Cold War, 1,642 from the Vietnam War, and six from Iraq and other recent conflicts.
In observance of POW/MIA Recognition Day, concerned Americans hold programs devoted to remembering our brave soldiers who are still POW or MIA. Family members and close friends of these veterans recall the bravery and sacrifices made by their missing loved ones.
These men and women fought for our freedoms and security. It's only right that we never forget them and do our best to bring them home if they are still alive.
Veteran Car Donations has compiled these five ways of showing your support for our missing and imprisoned service members.
Attend a National POW/MIA Recognition Day event.
Check for an event near your place that's related to the observance of National POW/MIA Recognition Day. Attend discussions, marches, and community services dedicated to our missing or captured heroes.
Post notes and images about National POW/MIA Recognition Day.
Not everyone knows about the significance of this day. Help raise awareness about our missing and imprisoned soldiers by posting information about them on social media.
Display the POW/MIA flag.
The POW/MIA flag (shown above) represents our country's determination to account for our missing and imprisoned soldiers and bring them home as soon as possible even though some may no longer be alive. You can fly the flag on your vehicle on National POW/MIA Recognition Day or display its sticker this September 17th.
Send care packages to our military members overseas.
Give members of our armed forces abroad a little love from home by sending them letters or gift packages. Websites such as brasspeace.com let you send these gifts easily to our Army troops, marines, sailors, and airmen.
Help support our suffering veterans.
A most meaningful way to observe National POW/MIA Recognition Day is by supporting the struggling disadvantaged veterans in your community. Like our missing and imprisoned soldiers, these vets are considered our heroes for their invaluable service to our nation.
Here's How You Can Easily Support Our Vets
Do you have a car that you're not using anymore? Maybe it's a clunker that's just gathering dust in your garage or sitting idly in your driveway taking up valuable space. Using just this vehicle, you can help improve the living conditions of the neglected and suffering veterans and their families in your community.
All you have to do is turn over that vehicle to us at Veteran Car Donations. We'll use that machine to bring hope and relief to veterans who are homeless, disabled, jobless, and suffering from illnesses, including mental health disorders.
We'll auction off your donation and use the proceeds to support the life-changing programs and services that our veteran-focused charity partners deliver to their beneficiaries. These IRS-certified 501(c)(3) nonprofits provide deserving veterans with quality health care, financial aid, housing assistance, employment opportunities, family support, educational scholarships, psychotherapy services, and many other benefits.
As our donor, you'll get to enjoy the maximum tax deduction based on the selling price of your vehicle during its auction. We'll send you the 100% tax-deductible sales receipt of your car within days after its sale. You can then use this receipt to claim your tax write-off in the next tax season.
 You'll also benefit from our free pickup and towing service, which is available in all parts of the country.
Aside from the material rewards in store for you as our donor, you'll also be privileged to enjoy a most satisfying donating experience, knowing that your act of charity will help transform the lives of our nation's heroes.
You can donate not just your old car but almost any other type of vehicle that you no longer need.
If you want to learn more about our vehicle donation program, feel free to visit our FAQs page. For inquiries or concerns, reach out to us at 877-594-5822 or send us a message online.
Save Our Heroes from a Life of Suffering Today!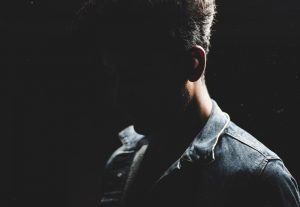 Let this year's observance of National POW/MIA Recognition Day be a memorable one not just for you but for our heroes as well. A car donation from you can go a long way in helping uplift their lives. Call Veteran Car Donations at 877-594-5822 or fill out our online donation form now!