September 1, 2021
This September, Don't Get Caught with Your Pants Down!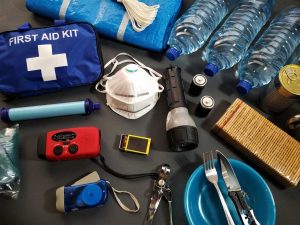 Something bad that's out of our control can happen at any time. With little or no warning, we could get hit by devastating floods, tornadoes, or wildfires, powerful hurricanes, tsunamis, or earthquakes, and other natural and man-made calamities, too.
It's incredibly scary to get caught unprepared during any of these emergencies. Our first reaction would most likely be to get ourselves and our family members to safety. But then, what comes afterward? With our minds focused on preserving lives and limbs first, we probably wouldn't have the time to think about the essential items we need to bring. These include food, medicine, clothes, and money.
That's the basic reason why we observe National Preparedness Month in September of each year. The month-long campaign seeks to raise awareness about the need to prepare for possible disasters or emergencies that might arise anytime. While the next natural disaster may not happen anytime soon, it pays to spend some time to make sure we're well-equipped to face it at any given moment.
Don't want to get caught with your pants down? Veteran Car Donations has listed five helpful tips on how to prepare for any type of disaster or emergency:
Discuss and prepare a plan.
Have a plan of action on what to do before, during, and after a disaster or emergency. Make sure everyone in your home is included and aware of what they need to do.
Prepare your emergency kits.
Your emergency kits should contain supplies to last you several days. The kit should include clothes, important medicines, and ready-to-eat foods that require no refrigeration, cooking, or little water. You should have one kit prepared for every member of your household.
Mark your emergency exits.
Designate areas in your home where you can exit during an emergency in case your main doors are blocked off. Have everyone know these alternative exits and what items to use in case they need to break something
Practice drills.
Conduct drills on different emergency scenarios to make sure everyone's ready. These drills will allow your family members to familiarize themselves with what they need to do during certain disasters, thus hopefully avoiding panic when the real ones come.
Discuss places to go to, people to contact, and other emergency details.
Know where to go after you exit your home such as government centers, hospitals, or community areas. You should also disseminate the contact information of possible people you can ask for help from.
Future Emergency? For Many Vets, Life Is a Daily Struggle — Help Them!
It's impossible to prepare for a future emergency when you're already struggling to survive each day. This is the case for many of our troops who have left the service. With little or no support from the government, these veterans are living miserable lives, suffering from homelessness, chronic unemployment, service-connected disabilities, and illnesses, including mental health disorders. It's truly heartbreaking to learn that their lives have turned out this way after having sacrificed a lot and risked their lives while serving our nation.
If you've got an old vehicle that you no longer use or need, you have an opportunity to lend a helping hand to these disadvantaged and neglected veterans. Consider handing over that vehicle to us at Veteran Car Donations.
We'll have your vehicle auctioned off, thus converting it into a life-transforming instrument for the destitute vets in your local area. Proceeds from the sale of your auto donation will go directly to our veteran-focused nonprofit partners. Like us, they are also committed to improving the living conditions of our veterans. The money will help them render more services to more deserving veterans. These services include providing them and their families with free access to quality health care, counseling and psychotherapy services, job opportunities, housing assistance, financial aid, scholarships, and family support.
As our way of showing gratitude for your gift, we'll mail you your 100% tax-deductible sales receipt. This will entitle you to receive the maximum tax deduction based on your vehicle's selling price or value.
We'll also be hauling your vehicle away without charging you a single dollar.
However, the best reward you'll get is the priceless feeling of satisfaction, knowing that your act of charity will help uplift the lives of our suffering heroes.
We take almost all types of vehicles, including those that are barely running and with damaged parts. As long as the car you're donating is not stolen, abandoned, or a total wreck with very little or no value, we wouldn't have a problem accepting it.
There's also no problem as far as your location is concerned. We can collect your donation wherever you are located in the country since our vehicle donation program covers the entire United States.
For more information regarding our donation program, you may visit our FAQs page. If you have any questions or concerns, feel free to reach us anytime at 877-594-5822. You may also leave us a message here.
Make Our Hurting Heroes' Dreams Come True Today!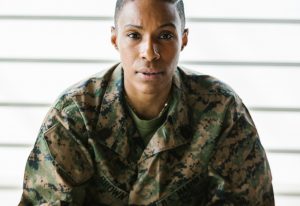 All our veterans dream of is to live a decent and fulfilling life. You can help make that happen with your vehicle donation. Call Veteran Car Donations at 877-594-5822 or fill out our online donation form now!