March 2, 2022
Set Your Child Up for Future Success!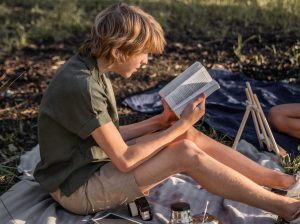 Since reading is a foundational skill for any other type of learning, it has a significant impact on your child's literacy, communication, and social skills. Giving your little one the right reading support will pave the way for their success in school and life in general.
Dr. Seuss, a trailblazer in the realm of children's literature, recognized the crucial role that reading plays in a child's total development. For this reason, he wrote and illustrated more than 60 children's books known for their humor, spirit, valuable lessons, and strategies that help young readers improve their reading skills. As a result, his books have won the hearts and minds of countless children and parents alike.
To celebrate Dr. Seuss and the characters and stories he created, the National Education Association (NEA) established the National Read Across America Day in 1997. This holiday occurs each year on Dr. Seuss' birthday on March 2nd.
How Does Reading Affect Your Child's Development?
Any loving parent would want to see their kids achieve their goals and create a bright future for themselves. National Read Across America Day should serve as a compelling reminder for parents to eliminate the barriers to their little ones' literacy and get their kids excited about reading books.
Veteran Car Donations highlights the ways that reading impacts child development.
It sparks the imagination.
Reading gives your child an opportunity to discover other worlds and explore limitless possibilities outside of their daily routine. As they immerse themselves in the stories that fascinate them, they get a chance to visualize things they have not yet seen or experienced. Moreover, they'll learn to interpret the symbols and meanings behind the stories and connect these elements to what they know in the world around them.
It aids in brain development.
Did you know that 90% of brain growth occurs before your child hits kindergarten? As a result, children soak up information like a sponge during this critical window. Whatever they experience can have an irreversible impact on how their brain develops.
For this reason, reading out loud to your child is crucial during their early years. Besides allowing them to learn new words, they'll quickly understand new concepts that can set them ahead for academic success and carry them through for the rest of their lives. 
It develops empathy.
When your child dives into the stories you read to them, they see themselves through the eyes of its characters. They get a glimpse of how these characters think, feel, and act. Reading cultivates your child's imagination through their participation in the experience of the characters in the story they're reading. As they identify with how the characters feel, they'll use this understanding to empathize with other people in the real world.
Help Vets in Your Area Build a Bright Future for Themselves
Since reading is essential to learning, taking time to read with your child helps build a strong foundation for their future.
You can also do the same for the veterans in your community who are living miserable lives. However, instead of using the power of reading, you can use the power of charity car donation to uplift the lives of those poor struggling vets in your area. When you donate a vehicle to us at Veteran Car Donations, you give them and their families a chance to build a bright future for themselves.
We'll sell your donated vehicle through an auction and use the proceeds to support the life improvement programs of our veteran-focused charity partners. These IRS-approved 501(c)3 nonprofits cater to veterans who are suffering from homelessness, inability to find jobs, disabilities, and serious illnesses. Including mental health conditions.
With your donation, our charity partners will be able to provide more needy veterans in your area with free medical care, psychotherapy services, financial aid, housing assistance, family support, educational scholarships, employment opportunities, and many other benefits.
In return, you'll enjoy the privilege of receiving our free pickup and towing service wherever you are in the country. Your charitable contribution will also entitle you to claim the highest possible tax deduction in the next tax-filing season.
However, these material rewards may pale in comparison to the immense satisfaction you'll experience, knowing that you're helping those who risked their lives and made huge sacrifices to protect our nation's security and secure our freedoms.
Nearly all types of vehicle donations are acceptable to us, including those that are no longer in their best working condition.
To get to know our quick and easy donation process and other salient details about Veteran Car Donations, check out our FAQs page. If you have any questions or concerns, don't hesitate to call us through our 24/7 toll-free hotline at 877-594-5822 or write to us here.
Help Our Hurting Heroes Today!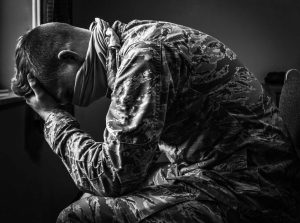 You have what it takes to make a difference in the lives of our heroes who are struggling to make ends meet. Your car donation can help turn their lives around. Call Veteran Car Donations at 877-594-5822 or fill out our secure online donation form now!