February 3, 2022
Learn More About This Type of Therapy This February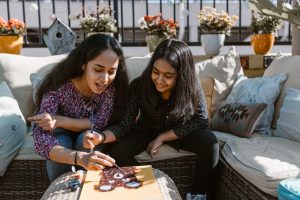 Recreational therapy, also known as therapeutic recreation, is a form of therapy that uses activities or activity-based interventions to help improve the physical and psychological health of an individual. The activities chosen by recreational therapists are usually matched with the interests of the patient. This type of therapy can be a combination of more than one activity, all uniquely tailored to meet the patient's health goals.
To help increase awareness about this type of therapy, we celebrate National Recreational Therapy Month in February of each year. It's a month-long observance dedicated to learning more about recreational therapy and how it can positively impact an individual's well-being.
Not sure what fun activities can be used for recreational therapy? Veteran Car Donations lists five examples:
Art therapy
This recreational therapy activity is best for innately creative individuals or those who are interested in the arts. Therapists use the creativity of their patients to enhance their physical, mental, and emotional well-being.
Cooking and baking
Cooking is an incredibly rewarding and effective recreational therapy activity, especially for older adults or kids with a strong interest in food. It's an enjoyable activity that can improve one's social skills.
Video games
Aside from being a fun activity, playing video games provides social interaction and improves one's focus, mental stimulation, hand-eye coordination, and more. It can also promote physical movement with the use of remote-controlled systems like the Nintendo Wii.
Brain teasers
Recreational therapy that uses brain teasers is for individuals who enjoy the feeling of being given mental challenges. These brain teasers include crossword puzzles, logic puzzles, riddles, and other mentally stimulating activities.             
Cycling
Cycling for recreational therapy is for individuals who are already interested in cycling as a leisure activity. It's an effective form of physical exercise that can help reduce mental stress as well.
Reach Out to Suffering Veterans with a Car Donation
Recreational therapy benefits those with physical disabilities, older adults, individuals with psychiatric disorders, pediatric patients, youth at risk, and people with developmental disabilities or brain injuries. The therapy improves the mood of its client, rebuild their skills, and boost their quality of life.
This is just one of several types of health care that many of our hurting veterans need to function well in society. Sadly, however, many of them can't afford the costs of therapies and treatments that they badly need because of insufficient financial resources.
You can lend them a helping hand by simply donating any vehicle that you no longer need to Veteran Car Donations. We will use your donation to provide for the essential needs of our former military members who are suffering from service-connected disabilities and illnesses, including mental health issues. Your donation will also benefit veterans who are reeling from homelessness and lack of jobs.
We'll have your car auctioned off, with the proceeds going to our veteran and military nonprofit partners. Thanks to your donation, these IRS-certified 501(c)(3) nonprofits will be able to provide more deserving veterans and their families with free quality health care, financial aid, housing assistance, employment opportunities, family support, educational scholarships, psychotherapy services, and many other services.
As a reward for your charitable donation, we'll give you a free car towing service that you can avail of regardless of where you're located in the country. You'll also be entitled to receive the highest possible tax deduction in the next tax season.
However, these material rewards may pale in comparison to the joy of knowing that you're doing something to transform the lives of the struggling veterans in your community.
Don't worry, we're not picky at all in accepting vehicles being offered for donation. We accept almost all vehicle types, including those that are no longer in good condition.
Want to learn more about our vehicle donation program? Go visit our FAQs page. If you have any questions for us, don't hesitate to call us anytime through our toll-free hotline at 877-594-5822. You may also send us a message here.
Create a Bright Future for Our Hurting Heroes Today!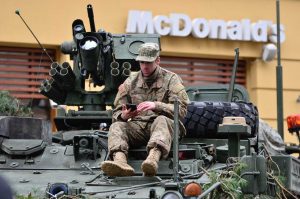 Make a lasting impact on the lives of our nation's heroes. You can do that with a simple car donation to us. Call Veteran Car Donations at 877-594-5822 or fill out our secure online donation form now!