February 4, 2020
National Recreational Therapy Month: What Everyone Should Know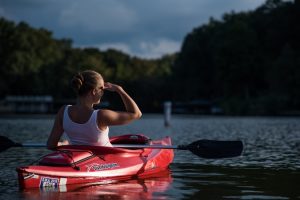 For many years now, recreational therapy has been helping individuals of all ages cope with their disabilities through leisure activities such as art, music, and sports. Whether a person is suffering from a developmental disorder, an accident-related injury, or memory problems, engaging in recreational activities is a great way to improve their overall well-being. Additionally, these activities can bring out the creative and sporty sides of patients, giving them all the more reason to love the therapy.
As a way to reach out to the families of physically and mentally challenged individuals, the American Therapeutic Recreation Association created the National Recreational Therapy Month. Taking place every February, this month-long observance aims to educate the public about the positive impact recreational activities can bring to those who are saddled with disabilities.
At this time of the year, recreational therapists and field specialists would team up to spread awareness, informing the public about the importance of this therapeutic approach.
Benefits of Recreational Therapy 
Like those of other forms of therapy, recreational therapy programs are tailored to achieve the needs of individual patients. Apart from helping treat the conditions of their patients, recreational therapists assign specific activities to these patients to make sure that everybody gets to enjoy them. In the process, they form friendships with one another.
Below are the main reasons that make therapeutic recreation programs excellent for people with disabilities and impairments.
The programs improve the patients' motor and cognitive skills.
They reduce depression, tension, and anxiety among patients.
They help patients develop a healthier immune system.
They allow patients to learn new ways of coping.
They prevent feelings of isolation.
They boost self-confidence and self-esteem.
They boost the patients' memory.
They help patients develop a longer attention span.
They help patients sleep better.
As long as patients stick to their treatment plan, their recovery is usually smooth-sailing. An added benefit is that once they complete the therapy, they can apply their newly acquired skills in their daily routine.
Types of Recreational Activities
There's a myriad of activities available to individuals who undergo recreational therapy. Depending on the objectives of the therapist, these patients may find themselves engaging in one or more of the following activities:
Music: learning to play an instrument, listening to relaxing songs, singing with others;
Art: drawing, painting, forming objects out of clay;
Physical activities: sports, hiking, boating, biking, yoga, outdoor games, and dance;
Mental activities: solving puzzles, reading books, writing journals, chess;
Animal therapy: petting cats, dogs, and even horses; walking dogs, and learning to groom pets.
Help Rebuild the Lives of Our Retired Troops
Among those who stand to benefit most from recreational therapy are our veterans. After all the horrific events they went through while deployed to conflict areas overseas – witnessing their comrades getting killed and getting wounded themselves on the battlefield while being away from their families for a long period – it's not surprising why many of them developed mental health issues.
That is why we at Veteran Car Donations are encouraging you to help our nation's heroes by simply donating your no-longer-used vehicle to us. We will have it auctioned off, with the proceeds going to our charity partners. These IRS-approved 501(c)(3) nonprofit organizations use the funding to provide their veteran beneficiaries and their families with financial assistance, free medical treatment, employment opportunities, family support, and other life-changing services, including psychological services and, yes, recreational therapy.
You can donate any type of vehicle, and it doesn't even have to be in good shape to qualify for our donation program.
As a donor, you'll be getting tons of benefits, including a handsome tax deduction and free towing service wherever you are located in the country.
If you have any questions or concerns, feel free to give us a call at 877-594-5822 or send us a message online. You may also check out our FAQs page for more information about our vehicle donation program.
Time to Give Back to Our Heroes!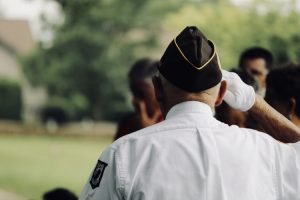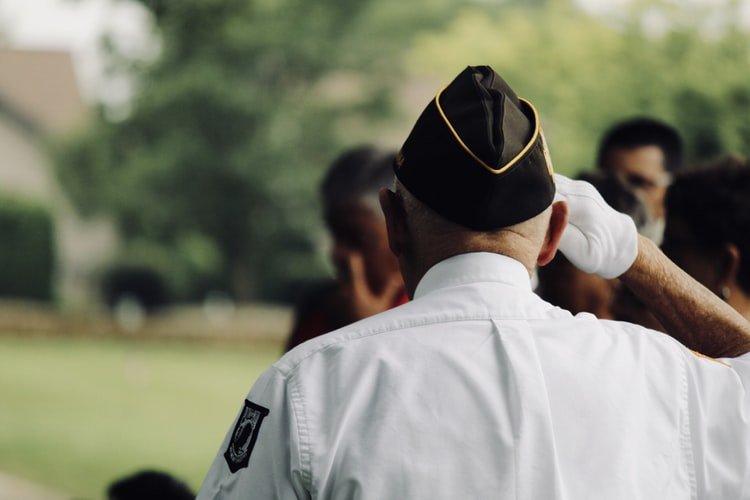 We owe our freedom and security to the brave men and women we call our veterans. Donating an old beater for their benefit is the simplest yet one of the most effective ways for you to help them get back on track. Start the process now by calling us at our toll-free hotline 877-594-5822 or by filling out our online form now!