May 27, 2022
Know These Road Trip No-Nos Before Going on One!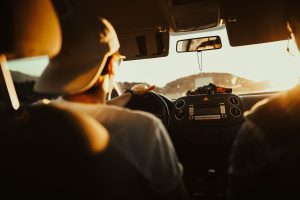 The Friday before Memorial Day officially kicks off the start of the summer road trip season. it's National Road Trip Day! This year, it happens on the 27th of May.
Whether you're looking to quench your thirst for adventure, heading to your favorite beaches, visiting your loved one, or simply cruising around the countryside, you probably can't deny that road trips are awesome.
However, without the right preparation, they can get annoying, stressful, and even downright horrible.
Fortunately for you, Veteran Car Donations is here to help make your journey as exciting and seamless as you want it to be. We've rounded up five of the most common mistakes road trippers commit. Avoiding them is key to a successful summer escapade, and who knows, it might just be your best one yet!
Mistake #1: Skipping the pre-trip tune-up
Nothing kills the joy of a road trip than having a sudden breakdown in the middle of the road. It could be due to a faulty battery, worn-out spark plugs, damaged tires, or anything that you could have prevented if you had your car fully serviced before the trip. That's why it's crucial to schedule a full tune-up a week before the trip.
It's always a wise idea to have your vehicle checked by a trusted mechanic. Simple things like topping up your fluids, testing your battery, checking your brakes and signal lights, and ensuring the right air pressure for your tires will prevent you from getting stranded.
Mistake #2: Not checking traffic conditions
Depending on the time and where you're going, road and traffic conditions can vary greatly. Expect heavy traffic during rush hour in densely populated areas and those where road repair is ongoing. You should avoid those areas unless you don't mind spending time needlessly sitting in traffic.
As much as possible, stay away from dense urban areas during typical rush hour. Plan your route where you can pass through them with less traffic, like midday or late evening. Also, make sure that you check ahead for scheduled road work along your route. You may refer to the Department of Transportation website for your state for current road and traffic conditions to give you a heads up.
Mistake #3: Leaving home without bringing snacks and refreshments
A long trip sustained by chips, fries, burgers, and sugary snacks is never a good idea. The farther you get from the city, the lower your chances of seeing fast food joints and restaurants where you can buy food and drinks. Your best bet is to pack a cooler filled with healthy foods such as pre-cut fruits and veggies, sandwiches, and nuts. Don't forget to toss a few bottles of water for hydration.
Mistake #4: Not downloading maps and entertainment
If you're heading somewhere where there's poor cell phone reception or none at all, there's a huge chance that you wouldn't be able to access the internet. This means you won't have any maps to consult, nor will your passengers have anything to kill their boredom.
So, before the trip, see to it that you download maps for your destination (including the towns and cities you plan to stop) so you won't need to use data to navigate. The same goes for your music playlists, shows, movies, and even games to keep your passengers entertained. We also recommend you download Waze for real-time traffic updates and GasBuddy for finding gas and comparing prices.
Mistake #5: Forgetting to prepare an emergency kit
Road trip emergencies and mishaps are unpredictable, which is why assembling and carrying an emergency kit should be your priority. Before leaving for your much-awaited trip, be sure that you have a kit containing the following:
Car battery charger or spare battery
Tire pressure gauge
Jumper cables
Flashlight with extra batteries
Flares or reflective triangle
First aid essentials
Blanket
Phone charger
Map
Do Something Life-Changing for Our Suffering Veterans
While keeping yourself mindful of the common road trip mistakes you should be avoiding, you should also consider the condition of the vehicle you're driving for your trip. If it's a timeworn car with defective parts, it would be smart to leave it at home and use another mode of transport instead. Using that vehicle could end up ruining your entire trip, and that's certainly the last thing you'd want.
Why even bother to keep that auto if it no longer runs properly despite the numerous repairs it has undergone? Hand it over to us at Veteran Car Donations. We'll use it to provide much-needed assistance to the veterans in your community who are living miserable lives. They are our former service members who are homeless and unable to find decent employment as well as those suffering from disabilities and serious illnesses, including mental health disorders.
We'll put your vehicle up for auction, with the proceeds going to our veteran-focused nonprofit partners. These IRS-certified 501(c)(3) nonprofit organizations cater to disadvantaged and neglected veterans, providing them with free quality health care, financial aid, housing assistance, employment opportunities, family support, educational scholarships, psychotherapy services, and many other benefits.
Your act of charity will allow you to dispose of an unwanted vehicle at no cost to you. We'll provide you with our free professional towing service wherever you are in the country.
Moreover, your gift will entitle you to receive the maximum tax deduction in the next tax season.
Best of all, you'll get to experience the priceless satisfaction of helping our nation's heroes live the decent and dignified life they deserve.
We accept almost all types of vehicles regardless of their age or condition.
For more information about our vehicle donation program, including our quick and easy donation process, head over to our FAQs page. Call us anytime through our toll-free hotline at 877-594-5822 or send us a message here should you have any questions or concerns that you'd like us to address.
Help Uplift Our Heroes' Lives Today!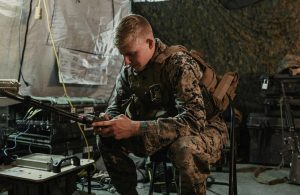 There's no better way to get rid of your unwanted vehicle than by donating it to us for the benefit of our nation's hurting heroes. You'll be touching their hearts in many ways, and they'll be incredibly grateful. Call Veteran Car Donations at 877-594-5822 or fill out our secure online donation form now!