January 8, 2022
Indulge Your Soup-Loving Soul this January!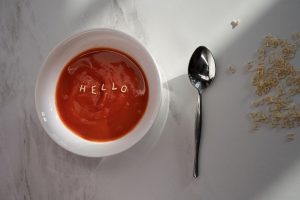 One of the true wonders of alchemy is none other than a tasty homemade soup. There's nothing more delightful than seeing water turn into a broth, thin into thick, and bland into savory as the pot simmers on the stove. As the layers of flavors fill your kitchen with such a delicious aroma, you're fully convinced that making soup is almost as satisfying as eating it.
If you're looking for a good excuse to indulge your soup-loving soul, be glad to know that January is National Soup Month!
Techniques for Making Tasty Homemade Soups
It takes practice to master the art of soup-making. With the right technique, you can create manna out of the most mundane ingredients! Veteran Car Donations challenges you to elevate your soup game to its tastiest level by checking out these techniques:
Whip up a batch of homemade broth.
Instead of using a carton of store-bought stock, it's best to whip up a batch of homemade broth. If you have leftover meat from yesterday's dinner, take advantage of all that cooked-in flavor by stripping the meat off before using the bones to make stock. Once you've strained the stock, add all of the meat back in along with some fresh vegetables.
Know your cook times.
Keep in mind that vegetables don't always cook at the same rate. For instance, it takes more time to cook potatoes than it does leafy greens. Although cutting your ingredients into uniform sizes can help, you need to add the hearty veggies earlier than the tender ones.
Layer your ingredients as you cook.
If you're looking to build flavor, you shouldn't add all of your ingredients at once. It's always a good idea to layer all the good stuff starting with your meat. Browning the meat first gives you enough time to sweat the "aromatics" such as your onions, garlic, carrots, and celery. Be sure to let your ingredients soften and release their flavor before deglazing and adding your stock.
Add a parmesan rind.
Tossing a parmesan rind in when you simmer the soup will give incredible flavor to your bean, minestrone, or hearty vegetable soup. Just remember to fish out the rind later before you get yourself a warm bowl of comfort.
Warm the Hearts of Our Dear Veterans
A bowl of hot soup won't fail to warm your insides and provide you comfort on a cold winter day.
Speaking of warmth and comfort, how about sharing some of them with the suffering veterans and their families in your area? You can do that by simply donating an unwanted vehicle to us at Veteran Car Donations.
We'll sell your auto donation through an auction and use the proceeds to support the life improvement programs of our veteran-focused charity partners. These IRS-approved 501(c)3 nonprofits are dedicated to helping veterans who are homeless and unemployed as well as those suffering from disabilities and illnesses, including mental health conditions.
Our charity partners use the funding to provide deserving vets with free quality health care, financial aid, housing assistance, job opportunities, family support, educational scholarships, psychotherapy services, and many other benefits.
You will also benefit from your charitable contribution since you'll get to enjoy our free towing service, which is available to our donors in all 50 states plus the District of Columbia. You'll also find satisfaction from our quick and convenient donation process where you don't have to do any paperwork.
Moreover, your gift will entitle you to receive the maximum tax deduction in the next tax season.
Above all, you'll have the ultimate pleasure of doing something extraordinary that can help uplift the lives of our nation's hurting heroes.
We accept almost all vehicle types, including those that are no longer running.
If you have any questions or concerns, feel free to call us anytime through our toll-free hotline at 877-594-5822 or you may send us a message here. Check out our FAQs page for more information on our donation program.
Give Back to Our Heroes Today!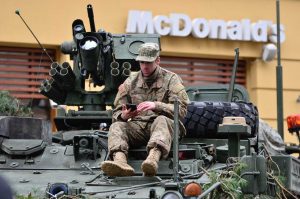 Our nation's heroes risked their lives to protect ours. Show your appreciation by making a difference in their lives with your vehicle donation. Call Veteran Car Donations at 877-594-5822 or fill out our secure online donation form now!