January 26, 2019
January 26 – National Spouses Day: 5 Surprising Facts about Marriage
Love is a wonderful thing to celebrate, which is why this January 26 – National Spouses Day, we celebrate not just our spouses but the love that we and our spouses share with each other. On this day, we are reminded to appreciate every little thing about our better halves. Let's take a timeout on our busy schedules and make a small gesture to let our spouses know how much we love and appreciate them.
Young people often dream of meeting a man or a woman that fits their description of an ideal mate. However, as we grow older, our ideal image of a lifetime partner changes and we just hope to marry someone whose bumps on the head fit the holes in ours. If you've already tied the knot with that person, then you're lucky.
Amazing Marriage Facts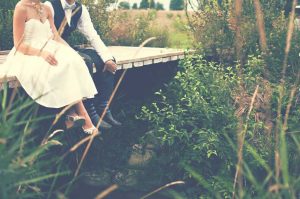 Having someone to spend the rest of your life with is one of the most fulfilling experiences in the world. It's important to note that like everything else, it takes a lot of work and commitment to nurture your relationship with your spouse.
Check out this list of facts that Veteran Car Donations has compiled about marriage:
An average couple spend just four minutes of alone time every day.
Jobs, kids, the Internet, and hobbies make it almost impossible for couples to spend more time with each other without distractions.  
Living together before tying the knot poses a long-term risk.
Several studies have shown that two people living together minus marriage have a higher chance of ending up in divorce than those who decide to live together after marriage. Factors such as unplanned pregnancy and commitment issues can lead to lesser marital satisfaction, which could lead to couples breaking up.
A person's happiness depends on how happy that person was before getting married.
Did you know that a person's happiness before getting married is the best predictor of their happiness after getting married? Unlike the common belief, marriage isn't necessarily the answer to achieving happiness in life, according to research.
A healthy marriage leads to higher overall satisfaction in life.
Marriage is said to provide more satisfaction in a person's life than money, success, and children.
A happy marriage can lead to greater productivity at work.
American companies lose approximately $6 billion in revenue as a result of the decreased productivity of workers experiencing challenges in their marital life, studies have shown. On the other hand, workers who have happy marital lives tend to be more productive at work.
How to Celebrate National Spouses Day
Just like our bodies, a relationship that's well taken care of will surely flourish. If you want National Spouses Day to be extra special for you and your special someone, simply spending some time together will seal the deal.
Perhaps hire a babysitter for one night to watch the kids while you're out on a date with your spouse?
How to Make a Lasting Impact in Your Community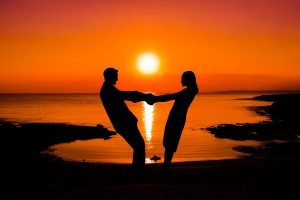 If you and your better half find it more meaningful to celebrate National Spouses Day together by making a charitable contribution to your community, consider donating your unwanted commuter car or any type of vehicle to Veteran Car Donations.
Doing so will help us sustain the delivery of various programs and services that provide much-needed assistance to our nation's struggling heroes—those veterans who are suffering from service-connected disabilities, mental health issues, lack of jobs, and homelessness due to poverty.
We sell via auction all vehicles donated to us and use the proceeds to support our charity partners that are focused on delivering essential services to our veterans, active-duty troops, and their families. These 501(c)(3) nonprofit organizations provide their beneficiaries with free access to mental health care facilities, educational scholarships, job training, and work placement programs as well as opportunities to own mortgage-free and specially adapted homes for the homeless and the handicapped, respectively.
With our combined efforts, we can make a massive impact in the lives of our needy veterans—those men and women who we owe a debt of gratitude for their invaluable service to our nation.
If you have questions about the ins and outs of our vehicle donation program, call us at 877-494-4662 or contact us online! Feel free to visit our FAQs page for more information.
We accept donations wherever you are in the United States since we have car donation programs in all 50 states.
Feeling generous now? Fill out our online donation form or call us to get started with your donation process!
Show You Care for Our Suffering Heroes
Many of our suffering veterans also have spouses and children. Celebrate National Spouses Day in a most meaningful way by showing you care for them. Call us at 877-494-4662 and help transform their lives with your vehicle donation!