November 7, 2018
National Stress Awareness Day: TheWarning Signs and 6 Ways to Fight Off Stress
By now, you're probably already used to feeling stressed out. Stress comes from many different sources such as a heavy workload, deadlines here and there, or a petty argument with the spouse. While we know that stress is something we can't avoid, what really matters is that we can cope effectively with it.
Leaving stress untreated can lead to dire consequences since it will inevitably affect our mental, emotional, and physical wellbeing. This is why we should get in touch with ourselves from time to time. This is why National Stress Awareness Day exists.
Celebrated every first Wednesday of November, which falls on November 7 this year, this special event is a timely reminder that we must all take care of our emotional health. It's the best time to take a break from our hectic lives and just reflect on the things that have been bothering us lately. Most of all, it's the perfect moment to learn ways in which we can positively manage stress.
Warning Signs to Look Out For
Before we share with you several ideas on how you can "befriend" stress, let's talk about its signs and symptoms first. It's really important that you're aware of your mental state as early as possible as ignoring it can only leave you with long-term damage. With that being said, here are the 10 common indicators that you might be suffering from too much stress:
You have a hard time recalling past events.
You worry a lot without any cause.
You have trouble falling asleep.
You often have negative thoughts.
You feel unhappy without knowing why.
You experience frequent mood swings.
You experience physical symptoms such as body pains, diarrhea, colds, loss of sex drive, nausea, and rapid heart rate.
You develop bad eating and sleeping habits.
You tend to isolate yourself from everyone.
You start to neglect your responsibilities.
Don't Let Stress Get in Your Way
Since the purpose of National Stress Awareness Day is to educate the public about the importance of managing stress efficiently, we at Veteran Car Donations have come up with a few stress-reduction ideas. Take a look at them below:
Make a list of your problems and think of a solution for each.
Do you have a certain problem that you're desperate to resolve? Think of ways on how you can fix it and pick the best one. While you're in the process, you'd realize that with so many possible solutions, it's not that huge of a problem after all.
Give yourself a break.
Take a whole day off to relax and unwind. Go on a road trip, treat yourself to a spa, meditate, or enjoy the beauty of nature. Make it a day about yourself.
Learn to accept things as they are.
Things just happen, and we don't have any control over them. Again, stress is a normal part of life, and knowing how to deal with it is what needs to be addressed. So, instead of getting angry over something that has happened already, just move on.
Lower your expectations.
If things don't exactly go our way, many of us become disappointed and upset. Whenever you have a feeling that you're setting the bar so high that it's almost impossible to reach, learn to adjust it to a level that you can achieve. It's always best that you're being realistic with your goals.
Include exercise into your daily routine.
Exercise is known to be one of the best stress relievers. Whether it's jogging around in your area, sweating it out in the gym, signing up for Pilates or simply taking a walk in the park, such physical activities can certainly get rid of the negativity inside you.
Be vocal about your feelings.
Another great way to vent out your pent-up frustration is by talking it out to your friends or family. Just by having someone you care about listen to you already helps a lot.
Help Reduce the Emotional Baggage of Our Former Troops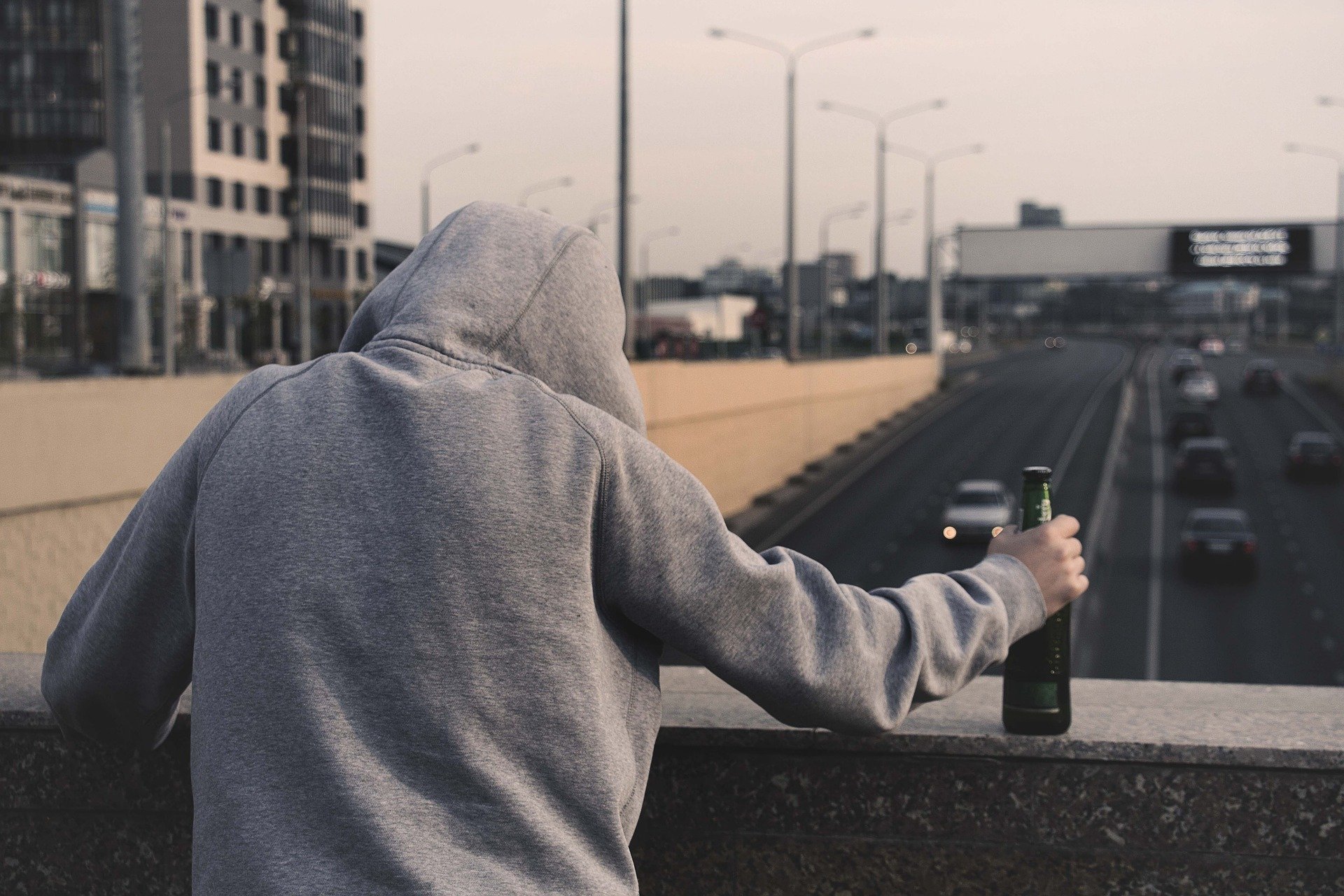 Nothing compares to the stress our veterans had to deal with while they were still in service. With all the battles they had fought in, and the traumatizing scenes they had witnessed, it doesn't come as a surprise that these brave men and women are no longer strangers to stress. After coming home from deployment without enough support from the government and suffering from service-connected disabilities and mental health issues, things would only go from bad to worse.
Instead of being honored for their sacrifices, many of our retired or discharged troops are left with little support, not even enough to sustain them. What's even more devastating is the fact that many of these veterans would end up as impoverished homeless beggars, living on the streets.
If helping out these veterans is something you've always wanted to do, you've come to the right place. What you can do is to donate a car or a truck or any other type of vehicle to us at Veteran Car Donations. By doing so, you'll be helping them get the resources they badly need.
Together with our nonprofit partners, we are on a mission to assist our nation's heroes the best way possible. We sell at auction all vehicles donated to us and use the proceeds to support the programs of our partners that provide deserving veterans with such services as mortgage-free and specially adapted housing, physical and mental health care, job opportunities, education scholarships, and more.
Your charitable contribution will benefit not just our struggling veterans and their families. You, too, will benefit from your own donation since you will get to receive the maximum tax deduction based on the selling price of your donated vehicle. For more information on our car donation program, visit our FAQs page. For inquiries, you can call our toll-free hotline 877-594-5822 or send us a message online.
You can donate to us by either filling out our online donation form or calling us directly. We accept donations of nearly all types of vehicles wherever you are in the United States since we have car donation programs in all 50 states.
Ready to Transform Lives?
Are you ready to make a difference and transform the lives of our veterans to mark National Stress Awareness Day? Call us at 877-594-5822 and get free professional towing service for your car donation.