December 2, 2020
Here's How to Manage Your Holiday Expectations This December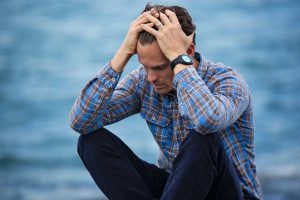 Although many people would agree that December is the most festive month of the year, they're also one in saying that it's the most stressful.
While the holiday season is a special time for family and friends to enjoy each other's company, it can also be highly stressful because of the many activities and circumstances that accompany the holidays.
The stress level may not be the same for everyone since people have different stress-factors. However, the holiday feeling that many people get excited about can easily become overwhelming. The stress may come from the traveling that the holidays usually require, the shopping, party and dinner preparations, financial problems, family tensions, and many other things.
For some, the holiday season can trigger anxiety and depression. To underscore the need for people to be mindful of things that can induce stress during the holiday season, December has been tagged as National Stress-Free Family Holidays Month.
To help you manage your holiday expectations and deal with holiday stress, check out these suggestions:
Don't feel compelled to attend events.
Don't feel obligated to attend events or invitations that you don't genuinely want to. Just because you're invited, doesn't mean you're required to be there. Politely decline and avoid unnecessary stress.
Shop early.
Do your holiday shopping early. Procrastination is your worst enemy when it comes to holiday planning. The earlier you act, the less stressed you'll be. Crowds and last-minute shopping are not a pleasant experience.
Ask for help.
Don't be ashamed to ask for assistance. Whether from your friends or family members, asking for help is completely normal. Delegate tasks and avoid overwhelming yourself.
Be money-wise.
Be realistic when it comes to budgets. Don't overspend and make sure to stick to what you've planned when it comes to food, decorations, and gifts.   
Avoid multi-tasking.
Come up with a game plan on how you'll do all your tasks or errands. Overloading yourself or multi-tasking is a bad idea that will rob you of focus and cause you extra stress. Spread things out and do them one at a time, prioritizing the most challenging ones first.
Turn Your Clunker into a Stress-Buster This Way
If you're suffering from stress because of the many problems that your clunker is giving you, you can easily get rid of it by simply donating that vehicle to us at Veteran Car Donations.
At the same, making such a donation will greatly ease the stress-filled lives of many of our veterans. These are our former service members who are suffering from homelessness, unemployment, and service-connected disabilities and illness, including mental health conditions.
We'll put your vehicle up for auction, with the proceeds going to our veteran-focused nonprofit partners. These IRS-certified 501(c)(3) non-profit organizations use the funding that we give them to provide their veteran beneficiaries with quality health care, financial aid, housing assistance, employment opportunities, mentoring, family support, educational scholarships, psychotherapy services, and many other benefits.
The good thing about donating to us is that you'll get amply rewarded for your charitable act. Not only will you get our free pickup and towing service, but you'll also qualify to receive a top tax deduction in the next tax season. 
However, the best reward you'll get is the immense feeling of satisfaction, knowing that your gift will help improve the living conditions of the disadvantaged veterans in your community.
You can donate not just your old car but any other type of vehicle that you may have. Check out this list of the types of vehicles we commonly accept from our donors.
We can collect your donation anywhere you are in the United States.
You can check out our FAQs page to get to know our quick and convenient donation process and other details. If you have questions and concerns, feel free to call us at 877-594-5822 or send us a message here.
Help Ease Our Heroes' Burdens Today!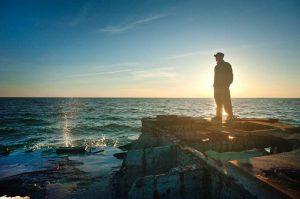 As you consider ways to reduce your stress this National Stress-Free Family Holidays Month of December, think of the stress and heavy burdens that you would lift from the shoulders of our veterans when you extend them a helping hand with your vehicle donation. Call Veteran Car Donations at 877-594-5822 or fill out our online donation form now!