May 27, 2022
Stop Believing These Misconceptions!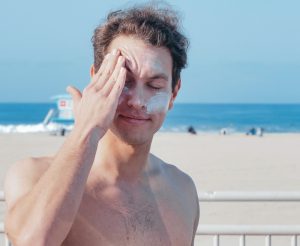 While many studies have been done on sunscreen and its benefits, myths surrounding it still exist to this day. In observance of National Sunscreen Day on May 27th, Veteran Car Donations is here to put an end to five of the most common misconceptions about sunscreen.
Myth #1: Sunscreen is the best way to protect yourself from sun damage.
As much as you might want to believe this to be true, it's nothing but a misconception. Sunscreens alone won't completely protect you from harmful UV rays, not even products with the highest SPF, as they can't completely block ultraviolet rays.
To guarantee full protection, the Centers for Disease Control and Prevention advises people to wear protective clothing, avoid spending time in the sun from 10 a.m. until 4 p.m., seek shade, and, yes, lather on a generous layer of sunscreen.
Myth #2: People with dark skin don't need to apply sunscreen anymore.
Many of those with dark complexion believe that using sunscreen isn't necessary anymore because they have more melanin. While melanin does help prevent sunburns and diffuse ultraviolet B (UVB) rays, it doesn't block Ultraviolet A (UVA) damage, which can lead to premature skin aging and wrinkles. UVB has a shorter wavelength and is associated with skin burning while UVA has a longer wavelength and is associated with skin aging. Moreover, melanin won't protect the skin from extreme exposure to the sun.
Myth #3: Some sunscreen products are water-resistant.
You may have encountered sunscreen products with labels claiming they're water- or sweat-resistant. That's not entirely true. No sunscreen product can be 100% waterproof. In fact, the Food and Drug Administration (FDA) has pointed out that sunscreen can only claim water resistance for up to 80 minutes. That said, water-resistant or not, you should always reapply sunscreen after going in the water.
Myth #4: Sunscreen ingredients can cause health problems.
Another common myth about sunscreen is that it contains harmful ingredients, which is why others shun it. One of these active ingredients is oxybenzone, an organic compound known to disrupt hormone production.
However, there's no conclusive study to back up this claim. If you're still on the fence about chemical sunscreens, you can always go for mineral sunscreen where there's no skin penetration involved. To give you extra peace of mind, the FDA has approved the titanium dioxide and zinc oxide used in mineral sunscreen as safe and effective.
Myth 5: Sunscreen prevents us from getting vitamin D.
Direct exposure to the sun helps the body absorb vitamin D. So, since sunscreen blocks UV rays, how's that supposed to be possible?
Well, scientists and dermatologists say that we only need direct sun exposure for about 5-30 minutes per day to get our daily dose of vitamin D. With UV rays having the ability to penetrate windows and clothing, and sunscreen losing effectiveness over time, we'll most likely get just enough of the sun's rays to produce vitamin D even if we stay a lot of times indoors.
Our Underprivileged Veterans Need Your Support
While some people worry about harmful UV rays, others are concerned with more serious issues confronting them. They include the veterans in your community who are facing tough challenges in life due to poverty, homelessness, unemployment, disabilities, and illnesses, including mental health disorders.
That's why we're reaching out to you, hoping that you can help them. All you have to do is donate any vehicle you no longer need to us at Veteran Car Donations. Such a donation will give these underprivileged veterans and their families a chance to build a bright future for themselves.
We'll sell your donated vehicle through an auction and use the proceeds to support the life improvement programs of our veteran-focused charity partners. These IRS-approved 501(c)3 nonprofits use the funding we give to provide their beneficiaries with free medical care, psychotherapy services, financial aid, housing assistance, family support, educational scholarships, employment opportunities, and many other benefits.
In return, you'll enjoy the privilege of receiving our free pickup and towing service wherever you are in the country. Your charitable contribution will also entitle you to claim the highest possible tax deduction in the next tax season.
However, these material rewards may pale in comparison to the immense satisfaction you'll experience, knowing that you'll be helping uplift the lives of our nation's hurting heroes.
Nearly all types of vehicle donations are acceptable to us, including those that are no longer in their best working condition.
To get to know our quick and easy donation process and other important details about Veteran Car Donations, check out our FAQs page. If you have any questions or concerns, don't hesitate to call us through our 24/7 toll-free hotline at 877-594-5822 or write to us here.
It's Your Turn to Be a Hero to Our Heroes Today!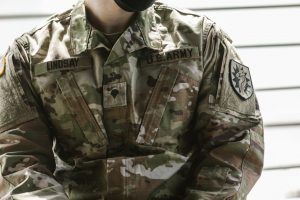 If you've always wanted to give back to our nation's heroes, one of the easiest ways to do so is by donating a vehicle to Veteran Car Donations. Your donation will help transform their lives in so many ways. Call us at 877-594-5822 or fill out our secure online donation form now!