April 21, 2022
Celebrate the World's Favorite Drink After Water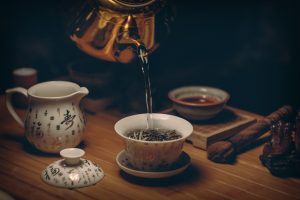 It's that time of the year again when avid tea drinkers around the world celebrate their most special day. It's National Tea Day on April 21st! The holiday celebrates the world's second favorite drink — next only to water.
Created in 2016, National Tea Day coincides with the birthday of Queen Elizabeth II, the monarch of the United Kingdom where tea is a national obsession.
Since ancient times, tea has been known for its numerous health benefits. It comes in a wide variety of different flavors — herbal, fruit, black, white, green, and many other varieties. Each of them has its distinct properties and characteristics. Teas form part of the development of various cultures worldwide, with each region known for a particular tea variety.
When you're stressed out, drinking tea can be a great way to unwind and relax.  This is one of the reasons why tea is so popular.
In celebration of National Tea Day, Veteran Car Donations presents these eight surprising facts about tea:
Tea has more caffeine content than coffee beans per milligram. Tea leaves have around 3.5% caffeine, while unbrewed coffee beans come with only 1.1-2.2% caffeine.
The perfect hot steep time will depend entirely on what kind of tea you're using. Black, white, green, and oolong teas usually take 3-5 minutes to steep, while fresh and dried herbal tea can go up to 15 minutes.
Experts say tea must be stored in a cool, dry, and dark place and separated from products with strong odors. This will prevent oxidation from happening.
Storage plays a vital role in how long tea will retain its freshness. Typically, white, yellow, and green teas will last for about a year if well-stored, but they will degrade within a month if otherwise. Black and oolong teas, on the other hand, can stretch up to two years if stored properly, but can lose potency in a year if left in the open.
The inception of iced tea dates back to the late 1800s when its recipe was published in several cookbooks, including that of Mary Ann Bryan Mason in 1871; the Buckeye Cookbook by Estelle Woods Wilcox in 1876, and Housekeeping in Old Virginia by Marion Cabell Tyree.
Iced tea was introduced in the United States in 1904 during the World's Fair in St. Louis, Missouri, courtesy of merchant Richard Blechynden after he dumped iced into his brewed tea following a heatwave.
Tea plants are good sources of fluoride. Brewed black tea contains around 3 to 4 parts per million (ppm) fluoride, while commercial iced tea comes with between 1 and 4 ppm.
Da-Hong Pao tea is known to be the most expensive tea in the world, selling for a staggering $1.2 million per kg.
Spare a Thought for Our Suffering Vets on National Tea Day
While enjoying a relaxing cup of tea in celebration of National Tea Day, spare a thought for our veterans, many of whom are living miserable lives. They are our former service members who are suffering from homelessness due to poverty, chronic unemployment, service-connected disabilities, and illnesses, including mental health issues.
You can help uplift the lives of those struggling veterans in your community. All you have to do is donate any vehicle you can spare to us at Veteran Car Donations.
 Proceeds from the sale of your auto donation will go directly to our veteran-focused nonprofit partners. These IRS-certified 501(c)(3) nonprofit organizations use the funding we give them to provide deserving veterans and their families with free access to quality health care, counseling and psychotherapy services, job opportunities, housing assistance, financial aid, scholarships, family support, and many other services designed to improve their living conditions.
As our way of showing our gratitude for your donation, we'll promptly mail to you the 100% tax-deductible sales receipt of your auto soon after its sale. This will entitle you to claim the maximum tax deduction when you file your itemized income tax return in the next tax season.
We'll also be hauling your vehicle away without charging you a single dollar. We can collect your donation anywhere in the United States.
However, the best reward you'll get is the priceless feeling of satisfaction, knowing that your act of charity will give our neglected and suffering heroes opportunities to fulfill their most cherished dream: to live a decent and dignified life.
We take almost all types of vehicles, including those that are barely running and with damaged or missing parts.
For more information regarding our donation program, including our quick and convenient donation process, head over to our FAQs page. If you have any questions or concerns, feel free to call us anytime through our toll-free hotline at 877-594-5822. You may also leave us a message here.
Help Our Hurting Heroes Today!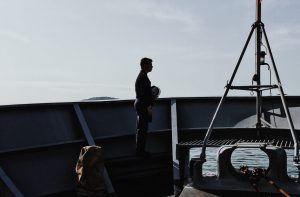 You can make a difference in the lives of our heroes struggling in your community. Your vehicle donation can go a long way in helping them turn their lives around. Call Veteran Car Donations at 877-594-5822 or fill out our secure online donation form now!