May 3, 2022
Time to Show How Much You Value Them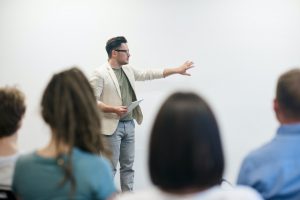 Our teachers have played a significant role in our lives. They taught us a lot of things we need to know about moving forward in life. If it weren't for their guidance, we wouldn't be what we are today.
That's why our teachers are considered our second parents. They've impacted our lives ever since we were kids, looking out for our best interests and helping us succeed in life.
Being a teacher isn't an easy task. They devote long hours to lectures, lesson preparation, grading papers, and consultations, and these activities are just the tip of the iceberg. Many teachers would go the extra mile to help students who are having a hard time understanding a certain topic, offering to teach them after school hours without expecting anything in return. Some would even adjust their teaching styles so that nobody gets left behind.
Teachers get to receive the accolades they deserve when we celebrate National Teacher Day on May 3rd. Although the event has already come and gone, we can express our gratitude to these selfless individuals any day of the year.
Here Are the Ways of Making Our Favorite Teachers Feel Special
It's not every day that teachers are recognized for their hard work and dedication to their profession. Most of the time, they're taken for granted by their students, which is sad considering that they're often overworked and underpaid.
Today, or any day you prefer (hopefully sooner than later), give the teachers in your life a break by showing them your appreciation and gratitude. Whether they're your favorite teachers in high school or those who are currently teaching your child, here are four ways of touching their hearts:
Surprise them with a thoughtful gesture.
Be it a gift card or a simple lunch offer, you'll surely give your teachers a reason to grin from ear to ear. Your gift doesn't have to be fancy. What matters is that you're pouring your heart out so they'll see how sincere you truly are.
Write a heartfelt note.
With technology having taken over traditional communication, receiving a handwritten note has become more meaningful for a lot of people. Spend time penning letters of gratitude to your teachers and let them know how they've made an impact on your life, mentioning your favorite memories of them. If you have a child, help them make their own thank-you letters for their teachers.
Gift them with teaching-related supplies.
If some of your former teachers are still teaching, send them a box of school supplies. To give you an idea of what to include, check out this page.
Visit them.
As simple as this may sound, paying your middle school or high school teachers an unannounced visit will no doubt make their day. They'll be deeply moved not only because you still remember them after all these years, but also because you made an effort to see them.
We Should Honor Our Veterans, Too!
While National Teacher Day is all about recognizing and expressing our appreciation and gratitude to the men and women in the teaching profession, let's not forget those who fought for us to keep us safe and ensure our freedoms. We're talking about our heroic veterans, many of whom are living in despair. They include the former service members in your local community who are homeless, chronically unemployed, disabled, sick, and mentally unwell.
You can help turn their lives around by donating an unneeded vehicle to us at Veteran Car Donations.
Our team will put your vehicle up for auction, with the proceeds going to our veteran and military nonprofit partners. Just like us, these IRS-certified 501(c)(3) nonprofit organizations are dedicated to improving the lives of underprivileged and neglected former U.S. service members.
Our charity partners use the funding we give them to provide deserving veterans with free quality health care and medical treatment, financial aid, housing assistance, employment opportunities, family support, educational scholarships, psychotherapy services, and many other benefits.
Donating to Veteran Car Donations entitles you to receive valuable rewards, such as getting entitled to receive the maximum tax deduction in the next tax season and getting a professional pickup and towing service from us anywhere in the country at no cost to you.
More valuable than these material rewards, you'll get to experience the priceless joy and satisfaction of doing something that will help uplift the lives of our nation's heroes.
We're not choosy on the type and condition of the vehicle you intend to donate. We accept nearly all vehicle types,  including those that are no longer in good condition and won't even start anymore.
It's so easy to donate to us. We'll do most of the work for you. Simply give us a call through our 24/7 toll-free hotline at 877-594-5822 and one of our donation specialists will walk you through our quick and simple donation process. You can also contact us here.
Head over to our FAQs page to find more information about Veteran Car Donations.
Help Create a Brighter Future for Our Heroes Today!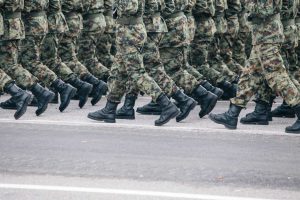 A simple vehicle donation can go a long way in transforming the lives of the struggling veterans and their families in your area. It's time to reach out to them after everything they've done for our nation. Call Veteran Car Donations at 877-594-5822 or fill out our secure online donation form now!