September 28, 2021
Are You Vote-Ready?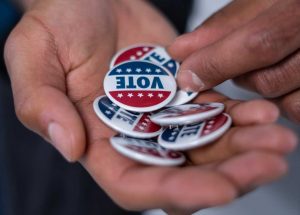 Every year, millions of Americans become eligible to exercise their right to vote. Unfortunately, millions of those who are of voting age don't bother to cast their votes. Some don't even bother to register.
Many of us abstain from voting because of personal reasons. Some don't know the registration process, or missed the registration deadline, or have no clue about the requirements for voter registration.
To encourage more people to exercise their right to vote, National Voter Registration Day is held on the fourth Tuesday in September. This year, the nonpartisan civic holiday will be held on September 28th. On that day, expect volunteers and organizations from all over the country to launch coordinated campaigns to reach out to people of voting age so they'll know why it's important for them to register and vote.
If you're already eligible to vote but haven't registered yet, don't sit on the sidelines. Get registered to make your voice heard in the next election.
You can also do other things to support the National Voter Registration Day campaign. Veteran Car Donations presents these five ways of showing your patriotism and encouraging others to do the same.
Register as a voter if you haven't done it yet.
What better way to mark National Voter Registration Day than by registering yourself as a voter if you're already eligible to vote but haven't registered yet. Here's a guide on how to register to vote.
Encourage your family and friends to register, too.
Are all your family members and friends registered voters? If some of them haven't done it yet, do your best to convince them to register online or fill out the voter registration form for mailing to your state's polling office.
Apply as a voter registration volunteer.
Some organizations need help from volunteers concerning their programs for voter registration. Find one such organization in your community and be a part of its civic campaign as an election registration volunteer.
Help organize a voter registration awareness program.
Not everyone is aware of how important it is to exercise our right to vote. Check for any voter registration awareness program in your area where you can volunteer your services as an event organizer. If there's none yet, you can coordinate with your local community leaders to organize one such program.
Post about the importance of voting on social media.
Use social media to encourage people to vote. Explain how we can all contribute to strengthening our democracy and building a better future for our country by registering to vote.
You Can Also Show Your Patriotism by Helping Our Suffering Vets
Registering to vote can be considered a patriotic duty. You can also show your patriotism, your love of your country, by extending a helping hand to our former service members who badly need assistance. These are the men and women who risked their lives and made enormous sacrifices to defend our country against foreign enemies and preserve our freedoms.
Sadly, many of them are living miserable lives, suffering from homelessness, disabilities, inability to find gainful employment, and illnesses, including mental health disorders. They surely deserve all the help that they can get.
That is why we at Veteran Car Donations would like to invite you to take part in our mission to improve the living conditions of our veterans. You can do this by simply donating to us any vehicle you no longer need.
We'll auction off your donated car and use the proceeds to help fund the life-changing programs of our veteran-focused charity partners. These IRS-approved 501(c)(3) nonprofits provide deserving veterans with free quality health care, financial aid, housing assistance, employment opportunities, family support, educational scholarships, psychotherapy services, and many other benefits.
We won't leave you empty-handed after making your donation. We'll provide you with valuable rewards such as the free towing of your unwanted vehicle wherever you had it parked or stored anywhere in the country. Your gift will also entitle you to receive the maximum tax deduction in the next tax season.
However, the best reward you'll get is not a material thing. It's the priceless feeling of joy and satisfaction, knowing that your donation will be used to give our disadvantaged veterans the decent and dignified life that they fully deserve.
You can donate almost any type of vehicle, such as a car with dents and scratches or a truck that no longer runs properly. Trust us, we're not picky!
To get an idea of our quick and easy donation process, check out our FAQs page. If you have any questions or concerns, call us at 877-594-5822 or send us a message here.
Transform the Lives of Our Hurting Heroes Today!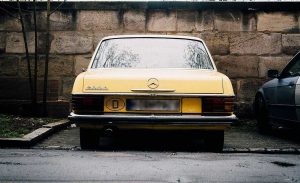 That old car that you no longer use can still do so much good for our veterans. Donate that vehicle to us and we'll use it to turn around the lives of the suffering heroes in your community. Call Veteran Car Donations at 877-594-5822 or fill out our secure online donation form now!