November 1, 2021
Learn More About Them This November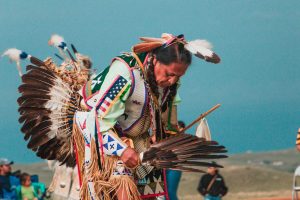 We celebrate Native American Heritage Month this November to focus on the rich and diverse cultures, traditions, and histories of American Indians and Alaska Natives. It's the perfect opportunity to learn more about Native Americans, their contributions to society, and the challenges they're facing.
Also called the American Indian and Alaska Native Heritage Month, this month-long event aims to encourage everyone in the country to educate themselves about the tribes that ruled our country before foreign settlers came in.
Around this time each year, states hold festivals and exhibitions showcasing the Native American culture. During these events. performances such as traditional dances and concerts pay homage to the indigenous people of America.
Fascinating Things about Native Americans
Since part of the reason why we celebrate Native American Heritage Month is to get ourselves acquainted with the culture and history of indigenous Americans, it's only fitting to get to know them better. Veteran Car Donations presents some of the most intriguing facts about them.
The Native Americans were the first people in the country to hunt, fish, and grow crops for their food. They were also the first ones to raise turkeys for food.
Additionally, they made hairbrushes out of porcupine hairs. They also made toothbrushes by cutting sticks into a unique shape and putting frayed edges on one end.
The biggest tribal groups are the Navajo, Choctaw, Cherokee, Chippewa, and Sioux tribes.
Christopher Columbus was not the first foreigner who had the privilege of meeting the Native Americans first. The Vikings came to America before Columbus.
The terms skunk, guacamole, coyote, poncho, tamale, and chocolate are derived from the Native American dialect.
Many Native American women were highly skilled in sharpshooting and horse riding.
Lacrosse was the first sport played by the Southeast settlers.
Expectant Iroquois mothers were prohibited from eating turtles since they believed that these sea creatures were responsible for the birth of clumsy babies.
Of the 5.2 million Native Americans, nearly 22% currently live on tribal lands.
You can find the biggest number of Native Americans in New York City.
3 Simple Ways to Celebrate Native American Heritage Month
You don't have to be a Native American to participate in the celebration of Native American Heritage Month. Here are three ideas to inspire you:
Visit a nearby tribal community.
Immersing yourself in a Native American community is a great way to learn more about them. Exploring their culture and taking part in their customs will surely open your eyes and enable you to appreciate them more.
Visit a historical Native American landmark.
Did you know that Native American sites are scattered all over the country? Whether they're burial grounds or preserved artifacts, you won't have a hard time looking for a place where you can celebrate the event. Who knows, there might be one such place near you.
Watch a movie about Native Americans.
If you're looking to expand your knowledge of our nation's history while getting entertained at the same time, spend a day this November watching films and documentaries about Native Americans.
Support Our Disadvantaged Veterans with an Act of Charity
Here's another fun fact about Native Americans: About 8,000 of them served during World War II even though they weren't granted U.S. citizenship yet. Some of them may still be with us today. Several of them may be among the thousands of our veterans who are homeless, disabled, jobless, and suffering from physical or mental issues.
This Native American Heritage Month of November is a good time to acknowledge the heroism of our veterans, including Native Americans, and give back to them. You can do that by donating any vehicle you no longer need to us at Veteran Car Donations.
We'll sell your donated vehicle through an auction and use the proceeds to support the life improvement programs of our veteran-focused nonprofit partners. Like us, these IRS-certified 501(c)(3) nonprofit organizations are also committed to improving the living conditions of our veterans.
The money will help our charity partners serve more deserving veterans. They provide their beneficiaries with free access to quality health care, counseling and psychotherapy services, job opportunities, housing assistance, financial aid, scholarships, family support, and other benefits.
The good thing about donating to us is that you'll get amply rewarded for your charitable act. Not only will you get our free professional pickup and towing service, but you'll also qualify to receive a top tax deduction in the next tax season. 
However, the best reward you'll get is the immense feeling of satisfaction, knowing that your gift will help improve the living conditions of the struggling veterans in your community.
You can donate not just your old car but any other type of vehicle that you may have. Check out this list of the different types of vehicles we commonly accept from our donors.
We can collect your donation anywhere you are in the United States — be it in a major city, suburb, or small town. It's because our donation program covers all 50 states plus the District of Columbia.
You can check out our FAQs page to get to know our quick and convenient donation process and other important details. If you have questions and concerns, feel free to call us at 877-594-5822 or leave us a message here.
Show Our Heroes You Care for Them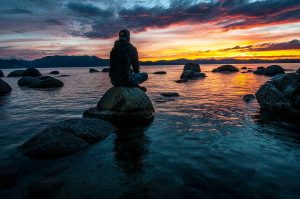 It only takes a simple vehicle donation to make a lasting impact on the lives of our heroes. Make it happen this Native American Heritage Month of November. Call Veteran Car Donations at 877-594-5822 or fill out our online donation form now!