November 8, 2018
Native American Heritage Month: A Time to Celebrate Culture and Diversity
In November of each year, people all over the United States gather together to pay homage to the various Native American tribes who have contributed so much for our country. It's a time to embrace our history and appreciate all the sacrifices that Native Americans had to endure. It's Native American Heritage Month.
Also known as American Indian and Alaska Native Heritage Month, the month-long occasion aims to educate the public about the different tribes that have ruled the land way before the pilgrims took over. It gives us the opportunity to recognize these native people for their grit and perseverance amid the numerous challenges thrown at them.
Each of the states would hold different celebrations every year, although it's not uncommon to see festivals and exhibitions that showcase the Native American culture. Many of the celebrations would also feature performances in the form of traditional dances and concerts.
A Brief History
The observance of Native American Heritage Month dates back to the early 1900s when Dr. Arthur Parker proposed the idea to dedicate a day in honor of the American Indian tribes. Parker, the then-director of the Museum of Arts and Science in Rochester, New York, was a proud Seneca Indian himself. Thanks to his efforts, the Boy Scouts of America agreed to designate a day to commemorate the First Americans, which went on for three years. 
In 1915, the Congress of the American Indian Association formally approved the plan to celebrate a day to honor the country's American Indians. Their president, Arapahoe Rev. Sherman Coolidge, issued a proclamation to declare an American Indian Day, with New York becoming the first state to celebrate the national legal holiday. While most states observed it on the second Saturday of May, there were others that marked American Indian Day on the fourth Friday of September.
The one-day celebration was held for successive years until 1990 when President George H. W. Bush officially made it a month-long celebration. He declared the whole month of November as National American Heritage Month.
Less Known Facts to Fascinate You
A great way to observe this yearly month-long event is by getting yourself acquainted with several interesting facts about Native Americans, and we mean the intriguing ones. Here are some of them:
About 18 million Native Americans were already living in North America when explorer Christopher Columbus landed in the Bahamas in October 1492 from Spain aboard a ship.
Indians living in the northwest would proudly display their family's status by placing totem poles outside their houses.
Among the 5.2 million Native Americans, approximately 22% of them live on tribal lands.
There are 566 federally known Native American tribes.
The bald eagle we see on the U.S. shield is actually the symbol of the Iroquois Confederacy.
The word "barbecue" comes from the Arawakan Indian language, which means "framework of sticks."
Hickory, poncho, skunk, coyote, and guacamole are among the English words derived from the Native American dialect.
Native Americans have been living in America since 12,000 B.C.
The Cherokee, Creek, Choctaw, Seminole, and Chickasaw tribes were seen by the Europeans to be more civilized as they had many cultural similarities with them.
Native American residents in the Northeast and Southeast would celebrate the Green Corn ceremony, wherein 30 or more people would dance in pairs, dine in huge feasts, and make offerings to spirits.
The Mohawk hairstyle is actually named after one of the native tribes, the Mohawks.
Pregnant Iroquois women were not allowed to eat turtles as the animals are believed to bring clumsy babies.
The first sport played by the Southeast settlers was lacrosse.
Support Our Brave Heroes with a Car Donation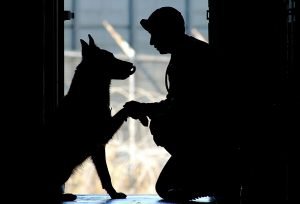 One of the best ways to celebrate Native American Heritage Month is by helping the courageous men and women who have fought for our country during past wars, including World War I and World War II. It's noteworthy that some of them were Native Americans.
In World War I, some 8,000 Native Americans fought for our country even though they were not yet citizens at that time. Because of their service to the nation, President Calvin Coolidge signed into law the Indian Citizenship Act in 1924, which granted citizenship to all Native Americans born in the United States.
In World War II, more Native Americans became involved in the war effort. As many as 25,000 of them actively fought to defend our freedoms and protect our nation's security, including several hundred Native American women who worked as nurses.
Hence, Native American Heritage Month serves as a fitting occasion for us to acknowledge the heroism of our Native American veterans and express our gratitude to them. One way you can do that is by donating a vehicle you no longer need to us at Veteran Car Donations.
We will auction off your donated vehicle and use the proceeds to support the programs of our nonprofit partners that have committed themselves to help our nation's living heroes who are now grappling with poverty, poor health, disabilities, lack of jobs, and homelessness. Your donation will enable these veterans to receive mortgage-free and specially adapted housing, physical and mental health care, job opportunities, education scholarships, and other benefits.
Our struggling veterans and their families will not be the only ones who will benefit from your charitable contribution. In fact, you, too, will benefit from your own donation since you will get to receive the highest possible tax deduction after your vehicle is sold. For more information on our car donation program, check out our FAQs page. For inquiries, you can call our toll-free 24/7 hotline 877-594-5822 or send us a message online.
You can donate to Veteran Car Donations by either calling us or filling out our online donation form. We accept vehicle donations wherever you are in the United States since we have car donation programs in all 50 states.
Ready to Make an Impact Today?
Our veterans have risked their lives and made plenty of sacrifices for us. Now is the perfect time to repay them for their deeds. Call us at 877-594-5822 and get free professional towing service for your car donation.