June 2, 2021
Get Out and Enjoy the Great Outdoors This June!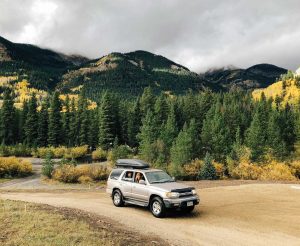 With June ushering in summer, it's only fitting to celebrate it as the National Great Outdoors Month.
Originally, it wasn't intended to be a month-long observance but a week-long one when President Clinton launched the Great Outdoors Week in 1998. The reason? He wanted to set a yearly reminder for Americans to spend time with nature and appreciate what it has to offer — from fresh air and sunlight to the beautiful blue skies and green trees.
The campaign eventually grew so popular that it blossomed into a 30-day celebration in 2019 when the Senate officially designated June as Great Outdoors Month. Folks would agree that one week just wasn't enough to explore the wonders of the great outdoors and do nature-based activities.
5 Health Benefits of Being Outdoors
Being outdoors in nature is more than just marveling at the majestic views. It can improve your overall well-being, too. In fact, studies revealed that nature can have strong healing powers on the body and mind.  Here are five of them:
Nature improves your mood.
Have you noticed how you'd suddenly feel happy after spending time in the open air? That's because nature brings soothing effects that are known to combat stress, anxiety, and depression. Simply watching breathtaking scenes can be tremendously therapeutic. 
It helps lower your blood pressure.
Taking a hike, jogging in a park, or biking through the woods are great ways to keep your blood pressure in a healthy range. Notice what else they can help you with? That's right, getting you in shape!
It builds stronger immunity.
Plants produce phytoncides, which are airborne chemicals that increase your white blood cell count. Breathing them in helps your immune system fight off infections and illnesses.
It serves as your natural source of Vitamin D.
Everyone knows that sunlight is one of the best sources of Vitamin D. So, make the most of it and head out to the woods or your backyard! Don't forget to apply sunscreen before you do.
It supports graceful aging.
A study in the Journal of Aging and Health found that people over 70 who often spent time outdoors complained less about body pains and sleeping difficulties. They can still perform daily activities on their own, too.
5 Activities to Do on National Great Outdoors Month
Now that you're aware of nature's wonderful benefits, or at least some of them, let's talk about the activities you might be interested to engage in this June.
If you've never been an outdoorsy person, this is certainly your chance to find out what the buzz is all about. Perhaps any of these ideas can finally bring out your inner nature-loving spirit.
Hike up a mountain.
There's no better way to witness the glory of nature than by climbing your way to the top of a mountain. Be sure to choose one that's appropriate to your level. Bonus points if you make it just in time for sunrise/sunset!
Plan a weekend camping trip.
It's not a complete National Great Outdoors Month without a camping trip on your list. Take a much-needed break from the hustle and bustle of city life and unwind with your family by going on a camping trip.
Go fishing.
If you prefer some quiet time alone, you should make your way to the lake and catch fish. Not only does the hobby give your mind a sense of calmness, but it can also test your patience, relieve stress, and bring you dinner afterward.
Take pictures.
Capture stunning shots of flying birds, colorful flowers, crystal blue ocean, or maybe even a rare animal if you're lucky to come across one. No need to invest in an expensive camera, your smartphone will do!
Help conserve our trails.
Our trails need care and nurturing. Make an effort to clean them together with your friends and family.
Impact the Lives of Our Struggling Vets
It's a sad reality that thousands of our former service members are faced with major challenges such as chronic unemployment, service-connected disabilities, mental health issues, and homelessness due to extreme poverty.
That is why we at Veteran Car Donations are reaching out to you. If you have any vehicle you no longer use, hand it over to us. We'll use it to help the struggling veterans in your local area turn their lives around, making it possible for them to transition their way back to civilian life.
We'll auction off your donated vehicle and transfer the proceeds to our veteran-focused charity partners. These IRS-approved 501(c)(3) nonprofits use the money sourced from our vehicle donation program to provide their beneficiaries with financial assistance, free medical treatment, employment opportunities, family support, educational scholarships, psychotherapy services, and many other benefits.
As our token of gratitude, we'll be sending to you by mail the 100% tax-deductible sales receipt of your vehicle once it gets sold. This will entitle you to claim the maximum tax deduction in the next tax season.
You will also benefit from our free professional pickup and towing services.
More valuable than these material rewards, you'll get to experience the priceless joy and satisfaction of giving away something that will be used to help improve the lives of our nation's heroes.
You can donate almost any type of vehicle whether in good condition or not. You can make such a donation anywhere in the country since we operate in all 50 states.
For more information about our program, you may browse through our FAQs page. Send us a message here if you have any concerns or inquiries, or give us a call at 877-594-5822. 
Show Our Heroes There's Hope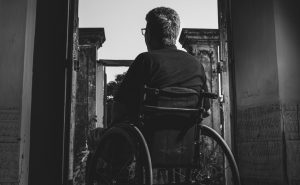 Let them know that a bright future is waiting for them with your vehicle donation. Call Veteran Car Donations at 877-594-5822 or fill out our online donation form to begin the process.