January 1, 2019
6 Food Ideas for an Epic New Year's Day (Jan 1) Brunch
If you're planning to kick off 2019 with an epic New Year's Day (Jan 1) brunch for your loved ones that would put the world's most famous chefs to shame, you better start thinking about what you'll whip up as early as now. Perhaps you're trying to take your usual brunch menu to the next level or maybe you're trying to impress the in-laws who are coming over for a visit. Whatever the case may be, Veteran Car Donations is on your side.
Keep in mind that most people you know who partied hard the night before would probably be battling a nasty hangover on New Year's Day. That's why it's best if you help everyone start the year right with a long and leisurely brunch with dishes that will wash away the after-effects of a night of drinking.
New Year's Day Brunch: What You Can Serve on the Table
Here's a list of great food ideas that your guests will surely enjoy for your New Year's Day brunch:
Smoked Sturgeon
If you want to serve fish that tastes like meat—very white meat with no taste of fishiness in it—then add smoked sturgeon to your list. The best part about this dish is that you don't need to add flavors to make it taste good. What does the trick to bring out the best in it is a simple seasoning and brine.
Swedish Caviar Cake
Your adventurous foodie guests will love you more for giving them a chance to savor the explosion of flavors that they'll surely enjoy with this treat. They will surely love the smooth and savory texture that each bite offers as you pair this delicacy with crackers and crostini.
Eggs Benedict
Nothing beats the classic Eggs Benedict for brunch. However, if you want to jazz this dish up a bit to make it extra special, you can add lobster or Reuben sandwich toppings.
Tart
Soft French cow's milk cheese, ham, apples, and cream make a tasty tart combination that will surely impress even the most hard-to-please eaters.
Belgian Waffles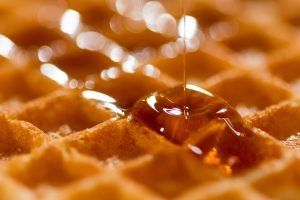 You won't have to worry if you serve this at room temperature or fresh off the grill with your choice of toppings that will tickle the taste buds.
French Toast
If you want to go for something that's super easy to prepare, then the famous French toast with berries will be a suitable brunch treat.
Brunch at its Finest
A deliciously cooked New Year's Day brunch served with a lot of love is a sure-fire way to please anyone's heart. Make the first meal you'll share with loved ones in 2019 as genuinely satisfying as it is unforgettable.
Leave a Mark
While starting the next year right with great food will have a lasting effect on everyone at your table, kicking 2019 off with an act of generosity that your community will benefit from is even better. Did you know that you can leave a mark in the lives of the ailing and disadvantaged veterans in your area if you decided to donate any type of vehicle to Veteran Car Donations?
Let's not forget that these veterans are our nation's heroes who fought for us to defend our liberties and keep us safe. Thus, we owe them the freedom and security we enjoy in our country.
Now that they've been retired or discharged from the service and have fallen into hard times due to lack of support and other factors, they badly need assistance from people who care. Many of them are suffering from service-connected disabilities, physical and mental health issues, lack of jobs, and homelessness due to poverty.
Your car donation will enable these veterans to receive mortgage-free and specially adapted homes, free physical and mental health care services, educational scholarships, career development, employment opportunities, financial assistance, and many other benefits.
In return for your charitable contribution, you will receive a set of rewards including free professional towing services and a 100% tax deductible receipt that will enable you to claim the maximum tax deduction based on the selling price of your donated vehicle at auction or its fair market value.
For more information on our car donation program, check out our FAQs page. For inquiries, you can call our toll-free 24/7 hotline (877) 594-5822 or send us a message online.
You can donate to Veteran Car Donations by either calling us or filling out our online donation form. We accept vehicle donations wherever you are in the United States since we have car donation programs in all 50 states.
Brighten Up Our Veterans' New Year!
Make it a bright and hope-filled New Year's Day not only for you and your family but also to the struggling veterans living in your area. Call us at (877) 594-5822 and help us transform the lives of our nation's heroes with your car donation!