December 25, 2018
New Year's Eve: How People Worldwide Celebrate the Start of a New Year in Their Own Unique Ways
If there's a day to represent bittersweet feelings, it's definitely New Year's Eve. As we get ready to welcome the New Year, it's also the perfect opportunity for us to reflect on the memorable events that took place during the past 365 days. Most importantly, it's also the time when we look forward to what's to come in the year just ahead, a time for us to blossom into the kind of person we've always hoped ourselves to be.
Americans celebrate New Year's Eve in their own ways. Some would spend the entire night all snuggled up and reminiscing the good times with their loved ones at home. Others would gather around in Times Square and other public areas to join in the countdown. Many would attend lavish parties to get merry one last time before ushering the New Year. Of course, it wouldn't be a warm welcome to another year without the extravagant firework displays.
Fascinating New Year's Eve Traditions Worldwide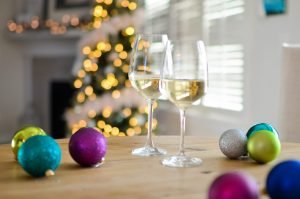 Although New Year's Eve is a worldwide celebration, countries around the globe celebrate it differently—with some celebrating it way more differently than others. This is actually good as we see people showing varied cultural traditions even though they celebrate a common event. Then again, not everyone would exactly stick to their customs or beliefs as they prefer to follow those of another culture!
So, if you've always wondered how fireworks began, what the deal is with eating 12 grapes, or the significance of a New Year's Eve kiss, we have all the answers for you here. Check out some of these interesting traditions and their origins here:
This familiar festive song literally translates to "old long ago." Created by the Scots, the song brings us the message to be at peace with the past and move on to the future with open arms.
The Chinese believe that fireworks ward off evil spirits from their homes. Once the clock strikes midnight on New Year's Eve, people would light up fireworks not only to welcome the New Year but to scare away malevolent entities as well.
Did you know that the ball-dropping tradition only began after New York officials banned the use of fireworks in 1906? From that moment on, it has become a tradition for us Americans to ring in the New Year by watching the ball drop from our TV screens.
Ever heard about the challenge of eating 12 grapes when the clock strikes midnight? Well, we have the Spaniards to credit for that. In order to bring a year of good fortune, many Hispanics believe that people must eat one grape each time the clock chimes. For every missed grape, one lucky opportunity disappears!
Do you know why couples (or even random strangers) share a kiss immediately at the stroke of midnight? Western countries like the U.S. and Canada believe that the person you first kiss at the onset of the New Year will set the tone for that year. Others think that it's one way to avoid a loveless year.
White flowers and candles
For some Brazilians, New Year's Eve means offering white flowers and candles to their pagan goddess of the sea, Iemanja. They would throw their offerings into the ocean, believing that their goddess will bring them happiness and luck for the New Year. If they see their offerings washed back on shore, they would assume that their wishes have been rejected.
In Denmark, people would smash their old dishes on the front doors of their friends' houses. No, it's not because they hate each other—it's actually the complete opposite. Whoever has the most number of shattered pieces of dishes on their doorstep will be considered as the friendliest in the neighborhood.
For the Swiss, eating whipped cream, leaving a drop of it on the floor on New Year's Eve, and letting it stay there for the rest of the year can bring a year of overflowing fortune.
Many Filipinos believe that the circle signifies prosperity, which is why many of them would be clad in polka-dotted tops and dresses on New Year's Eve. Some would even jingle coins in their pockets to attract wealth.
In Japan, they have this tradition called "Joya no Kane" where they would ring bells 108 times in Buddhist temples. The rings are said to cleanse them of their worldly desires and sins.
Can you imagine yourself having seven meals in a single day? How crazy would that be? While it may appear strange for many of us, it's actually a New Year's tradition for Estonians, who believe that indulging in either of their three lucky numbers 7, 9, and 12 can bring about a year of prosperity and strength.
End the Year with One Meaningful Deed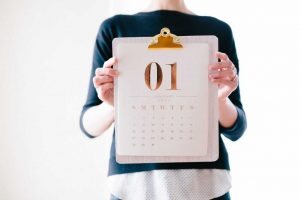 Are you planning to do something extraordinary before finally bidding farewell to 2018? Here's a fantastic idea: Donate an old or unneeded vehicle to us at Veteran Car Donations! Your donation will surely gladden the hearts of the needy veterans in your area as this will augur a brighter and better year ahead for them. This is also an auspicious occasion for you to discard your old stuff to welcome in the new blessings of the New Year!
Working with our nonprofit partners, Veteran Car Donations has been serving our underserved former members of the military for many years now. We sell all vehicles donated to us and use the proceeds to support our nonprofit partners in delivering vital services to our nation's heroes who are burdened with service-connected disabilities, physical and mental health issues, lack of jobs, and homelessness due to poverty.
Thanks to our car donors, deserving veterans receive mortgage-free and specially adapted homes, free physical and mental health care services, job opportunities, education scholarships, and other benefits.
What we promote is one special form of giving where the givers also get to receive substantial rewards. In exchange for your charitable contribution, you will receive a set of perks including a 100% tax deductible receipt that will enable you to claim the maximum allowable tax deduction come tax-filing time.
Moreover, with us, you wouldn't have to go through the hassles of paperwork anymore as our team will take care of everything. We also offer free towing services.
Our donation process involves three easy steps: You contact us, our tow truck hauls away your car, and we mail you your tax-deductible receipt.
For more information on our car donation program, check out our FAQs page. For inquiries, you can call our toll-free 24/7 hotline 877-594-5822 or send us a message online.
You can donate to Veteran Car Donations by either calling us or filling out our online donation form. We accept vehicle donations wherever you are in the United States since we have car donation programs in all 50 states.
Welcome 2019 with a Resounding Bang!
This New Year's Eve, welcome 2019 with a resounding bang by sharing your blessings with the less fortunate people around you. Call us at 877-596-4822 and get started with your car donation. Happy New Year!