December 1, 2020
On December 1st, Show Solidarity with Those Diagnosed with HIV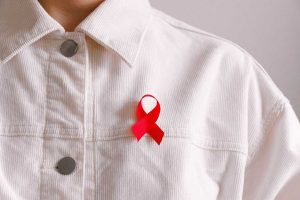 Don't get confused, HIV and AIDS are practically the same. HIV (human immunodeficiency virus) is essentially the early version of AIDS (acquired immunodeficiency deficiency syndrome), it's a virus that attacks the cells of a person's body responsible for fighting off infections. The result is that the body is made vulnerable to diseases.
What makes HIV worrisome is that since it was identified in 1981, the best minds in medicine still haven't found a way to cure it. A patient can seek relief through ART, or antiretroviral therapy, but this only keeps HIV at bay. This can allow the patient to live a long and relatively normal life, but the virus remains in their body. Once a person gets the virus, they'll have it for life.
AIDS is the late phase of an HIV infection where the body's immune system has already been severely damaged. The good news is that modern medicine has significantly decreased the number of people who develop AIDS. Once a patient begins antiretroviral therapy, the progression of the disease stops. Those who don't take HIV medicine, however, are typically expected to survive for just one to three years after the disease has progressed to AIDS.
What Is World AIDS Day?
World AIDS Day is celebrated annually on December 1st. The event provides an opportunity for all concerned to unite against the disease, especially those living with HIV. It also seeks to promote awareness about the disease.
It's estimated that 38 million people in the world are infected with HIV. World AIDS Day serves as a reminder for every one of them that they are not alone. It's also a reminder for everyone else that the threat of HIV still exists and the fight against the disease is far from over.
Show solidarity and take part in observing World AIDS Day with these 3 suggestions:
Wear a red ribbon.
Just as the pink ribbon symbolizes support for breast cancer, the red ribbon promotes awareness, support, and unity against HIV. On December 1st, pin a red ribbon on your clothing. You can order your ribbon online from nonprofit groups where the funds generated from the sale will be donated to support treatment for those struggling with HIV.
Donate to an HIV-support group.
There are charity groups focused on helping HIV patients cope with the disease. You can donate money, goods, or your time as a volunteer. Your generosity will surely touch the lives of those suffering from the disease.
Spread awareness about HIV and AIDS.
Help spread awareness about the disease. Positively use social media by spreading facts about HIV as well as how people can support those living with it. Share inspiring photos from people who are infected with HIV. Encourage your loved ones to likewise show their support for the cause.
Hand Over Your Junker to Help Our Heroes
Just as AIDS is an issue that calls for more public understanding and support, there's another issue that deserves just as much spotlight: the plight of our veterans who are struggling in silence.
After service members are discharged from active duty, transitioning to civilian life isn't as easy as it sounds. Many of them are unable to find decent jobs. They suffer from service-connected disabilities and mental health issues. For lack of support, some lose their homes and families and become homeless, forced to beg for alms on the street just to survive.
You can easily lend a hand to these impoverished veterans. All you have to do is to contact us at Veteran Car Donations and turn over to us any unwanted vehicle that you have. We'll put your donation up for auction, with the proceeds going to our veteran-focused nonprofit partners. These IRS-certified 501(c)(3) nonprofits use the funding that we provide them to deliver quality healthcare, counseling and psychotherapy services, job opportunities, housing assistance, financial aid, scholarships, family support, and many other benefits to their veteran beneficiaries and their families.
Donating to us is quick and simple. We have a donation process that's straightforward and hassle-free.
You'll also be receiving high-value rewards as a car donor, one of which is your entitlement to a maximized tax deduction in the next tax season. You'll also get to enjoy our free towing service. Furthermore, you'll get to enjoy our quick and convenient donation process where you don't have to do any paperwork.
Above all, you'll have the ultimate pleasure and satisfaction of doing something extraordinary that can help uplift the lives of our nation's heroes.
We accept nearly all vehicle types regardless of their age or condition.
Don't worry if you're not located near major cities or if you're living in the middle of nowhere. Veteran Car Donations operates in all 50 states. This means that distance will never be a barrier for you to send your gift to our veterans in need.
Want to know more? Get additional information about us and everything that we do by visiting our FAQs page. For any concerns or inquiries, you can give us a call at 877-594-5822 or send us a message here.
Touch the Lives of Our Heroes Today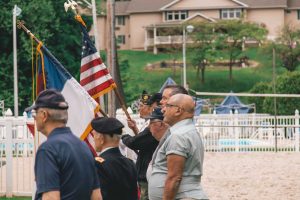 By working with us at Veteran Car Donations, you can touch the lives of our nation's heroes. Help them build a decent life that they richly deserve by donating to us your unwanted vehicle. Call us at 877-594-5822 or fill out our online donation form today!