October 19, 2021
How's Your Life So Far?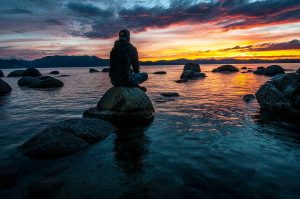 The 19th of October is an opportunity for everyone to look back on their life and determine whether they like where they are at the moment. It's Evaluate Your Life Day!
The creators of this special day, Thomas and Ruth Roy of Wellcat Holidays & Herbs, felt that we should take time to examine our lives and find ways to improve in areas where we think we're struggling. Not only will self-evaluation make it easier for us to achieve the goals we've set for ourselves, but it will also lead us to a life that's happier and more fulfilling.
Evaluate Your Life Day is the time to ask yourself tough questions — questions that will push you to take action to reinvent yourself. Becoming the best version of yourself always requires self-evaluation, so be sure to make the most of this day.
Are You on the Right Track? Ask Yourself These Questions
Not sure where to start? Good thing you're here!
To help you give your life a thorough examination, Veteran Car Donations has rounded up 10 relevant questions. Feel free to answer them to see how much progress you've made.
What do I truly want in life?
What are the things that matter most to you? List down all your goals and aspirations, after which you rearrange them in the order of importance.
Am I achieving any of these things?
If not, what could you be doing wrong? How can you work on them?
How do I feel about my job now?
Are you satisfied with your current job? Do you think your efforts are being ignored by your boss? Are you stressed out from the heavy workload lately?
Who do I have around me?
Do you surround yourself with friends, family, and co-workers who have your back and support you in everything? Or do you have a weak support system?
How are my relationships?
Are you content with the relationships you have with your family, friends, and others in your social circle? Is there a family member or friend you're presently not on good terms with? Do you think it's better off that way?
Have I been true to myself?
Are you trying to be someone you're not, just to impress your boss or the group that you want to be a part of?
Am I using my time wisely?
Do you follow a productive routine and get things done on time? Or have you been putting off things lately because of distractions or laziness?
What's stressing me out these days?
Make a list of all the things that are bothering you. Being able to identify them makes it easier for you to deal with them the next time you encounter them.
Is there something I want or need to change about myself?
Is there a habit that you feel like stopping? Do you have a certain trait that rubs people the wrong way, and you want to get rid of it?
How do you handle mistakes? Negative feedback?
When you experience setbacks, do you find them difficult to recover from? Do you allow them to challenge you to push yourself harder so you can overcome them? Do you have the same attitude concerning criticisms raised against you?
Help Transform Lives with a Simple Vehicle Donation
You might also want to use Evaluate Your Life Day as a timely occasion to evaluate your image as a kind and generous person. If it's been a while since you last extended a helping hand to people in need, now may be the perfect time to do it again.
How about reaching out to the struggling veterans in your community by way of making a vehicle donation to us at Veteran Car Donations? When you do that, you'll be helping the veterans in your community who are homeless, disabled, jobless, and physically or mentally ill.
We'll place your vehicle up for auction, with the proceeds going to the reputable military and veteran nonprofit organizations that we are in partnership with.
These IRS-approved 501(c)(3) nonprofits use the funding we give to provide deserving veterans with free quality health care, financial aid, housing assistance, employment opportunities, family support, educational scholarships, psychotherapy services, and many other benefits.
As a donor, you'll qualify for a top tax deduction in the next tax season.
You will also benefit from the pickup and towing services we will provide you for free anywhere in America.
However, the best reward you'll get for your charitable contribution is the ultimate pleasure of doing something extraordinary that can help transform the lives of our neglected and disheartened heroes.
We take almost all types of vehicles regardless of their age or condition.
If you have any questions or concerns, feel free to call us at 877-594-5822 or send us a message here. For more information on our vehicle donation program, including our quick and easy donation process, head over to our FAQs page.
Ready to Part Ways with Your Unneeded Vehicle?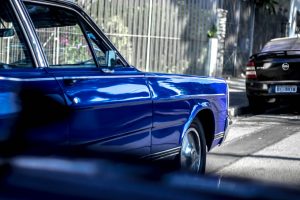 You can easily uplift the lives of our hurting heroes with your vehicle donation. Call Veteran Car Donations at 877-594-5822 or fill out our online donation form now!