October 27, 2021
Honor Our Mentors for Their Passion to Help Others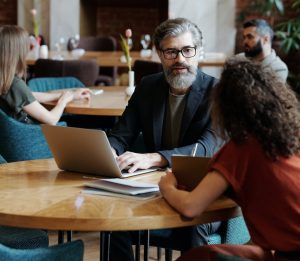 The 27th of October is the perfect time to reach out to a beloved mentor who has helped you become the person you are today. It's National Mentoring Day!
Whether the person is someone from your childhood, your internship days, or your current boss at the office, use this day to thank them for what they've done and are still doing to make you grow and prosper.
National Mentoring Day was created by award-winning business mentor Chelsey Baker, who felt that all mentors deserve to be honored and recognized for their passion to help others. The goal is to spread awareness of the rewarding and invaluable contribution that mentoring makes not just to our economy but our society as a whole.
Take Inspiration from These Messages
Isn't it just wonderful to receive notes from people who genuinely appreciate you? Imagine getting a letter from someone telling you how big of an impact you've made in their life. That's going to make your day for sure.
Now, why don't you go and be that sender? Let your mentor know how thankful you are to have been under their wing. While you want to make it as personal as possible, it won't hurt to get some inspiration from our list of sample messages, especially if you're having a hard time starting. Here are those samples:
"Within just a short span, you've taught me a lot of valuable things that would've taken me years to learn. Thank you so much for allowing me to benefit from your years of experience and wisdom."
"From observing you, I have to say I've learned many remarkable traits that can make me become a more decent individual. It's because of you that I've become more focused, patient, and compassionate. For that, I'm deeply grateful."
"Thank you for cheering me up and encouraging me whenever I'm feeling down and discouraged. If it weren't for your patience to deal with me, I may not be as successful as I am today."
"I'd like to take this time to let you know how thrilled I am to have always received your support. Thank you for never giving up on me even when I was about to give up on myself. You showed me the meaning of grit and perseverance."
"I will forever be grateful for the values you've instilled in me. Thank you for giving me a chance to become a better version of myself."
"The principles and values you hold as a mentor will always inspire me. Thank you for making a positive difference in the way things operate around here."
"Honestly, I wouldn't be as happy as I am with my life now if it weren't for your guidance. You truly have been the best mentor for me. Thank you."
"From the bottom of my heart, I want to thank you for always pushing me to my limit. You've never failed to give me amazing advice and teach me things I never thought I'd learn in a million years. Keep being awesome!"
"If there's one person who really knows how to lead by example, it's got to be you. Thank you for always being my motivator and a shoulder to lean on when times get tough for me. Never change your selfless ways."
"Despite knowing you for just a short time, the mentoring sessions I had with you opened my eyes to countless realizations. Thank you for being so clear and thorough with your answers every time I had questions."
Be an Inspiration Like Your Mentor
Just like your mentor, you can make a difference in the lives of others, particularly our neglected and disheartened veterans. All you have to do is hand over a vehicle you no longer need to us here at Veteran Car Donations. We'll use it to help former service members who are homeless, disabled, jobless, and physically and mentally ill.
We'll place your auto donation up for auction, with the proceeds going to our veteran-focused nonprofit partners. These IRS-certified 501(c)(3) nonprofit organizations use the funding to provide their beneficiaries with free quality health care, financial aid, housing assistance, employment opportunities, family support, educational scholarships, psychotherapy services, and many other benefits.
Expect to receive valuable rewards when you donate to us. As our way of expressing to you our gratitude, we'll mail you the 100% tax-deductible sales receipt of your vehicle within days after it gets sold. This receipt will entitle you to claim the highest possible amount of tax deduction for your donation in the next tax season.
You'll also benefit from our free pickup and towing services, which you can get wherever you are in the United States.
Above all, you get to experience the priceless feeling of joy and satisfaction, knowing that your contribution will be used to uplift the lives of our struggling veterans and their families.
We take almost all types of vehicles, even those that have damaged and missing parts.
If you have any questions or concerns, feel free to give us a call anytime at 877-594-5822 or send us a message here. If you're interested to learn about our quick and hassle-free donation process, visit our FAQs page.
Transform Lives with Us Today!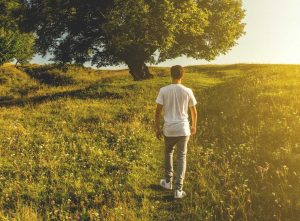 Turn this year's National Mentoring Day into an unforgettable day for the suffering veterans in your community and yourself as well. Your vehicle donation can help our nation's unsung heroes live the decent and dignified lives they deserve. Call Veteran Car Donations at 877-594-5822 or fill out our online donation form now!