October 28, 2021
Show Your Support to First Responders on Their Special Day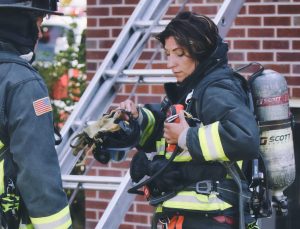 First responders devote their lives to saving other people's lives. They are the courageous men and women in our communities who immediately run toward an emergency where everyone else runs away from.
As soon as they receive an emergency call, they gear up as swiftly as they can, head over to the place of crisis, ready to put their lives on the line.
For their bravery and devotion to their duty, they deserve to have a day entirely dedicated to them, and yes, we have one: National First Responders Day, which takes place on the 28th of October each year.
So, who are these first responders we're talking about? Well, they're our police officers, firefighters, emergency medical technicians, paramedics, and 911 operators. These are the people who are there to keep us out of harm's way and save our lives in the face of danger.
It's only fair that we give back and let them know how much we truly appreciate their service.
How You Can Sincerely Thank Your Local Lifesavers
National First Responders Day presents an opportunity for you to honor anyone who saves lives for a living in your community. The person doesn't have to be a first responder whom you personally know. They can be anyone in the police force, emergency team, or firefighting department, or the whole crew.
Veteran Car Donations has compiled these five heartfelt ways of thanking our first responders on their special day:
Write them a heartfelt letter of thanks.
Doesn't it feel nice to hear some words of appreciation and affirmation? Since online communication has become the trend now, mailing letters (preferably handwritten) thanking first responders in your community not only holds more importance but also makes it more personal and touching for them. 
Take a couple of minutes to write some notes on cards expressing your gratitude to them. If you have kids who love drawing, ask them to get involved. You can then mail those letters to your local department where the first responders are stationed.
Cook them a special meal.
Surprising the members of your local fire or police station with home-cooked dishes is another wonderful way to show our heroes you genuinely care for them. Life as a first responder can get extremely stressful, and a gesture as simple as serving them healthy delicious meals can gladden their hearts and energize their spirits.
Send them a gift basket.
If you're someone who doesn't belong in the kitchen, you may want to prepare something else — a homemade gift basket, for instance. Get a list of items they need in their station and place them in a big basket. Include restaurant gift cards and a handwritten note of gratitude and appreciation for their service.
Donate to a charity that supports first responders.
Look for a charity in your community that supports your local first responders. A cash donation to this nonprofit can go a long way in touching the lives of the charity's beneficiaries. You don't have to donate a huge sum of money. You can also show your support in the form of volunteering.
Spread the word.
Got a true-to-life feel-good story to tell about an encounter with a first responder? Or, maybe you just admire and respect them for what they do? Why not share your thoughts with others through social media? You'll give people all the more reason to be proud of our heroes.
Our Disadvantaged Veterans Need Your Support, Too!
You can celebrate National First Responders Day in an extra meaningful way by lending a helping hand to the struggling veterans in your community. When they were still on active duty, these veterans were like our firefighters, police, and paramedics. They also risked their lives to ensure our safety.
Unfortunately, many of our vets are living miserable lives, suffering from homelessness, lack of jobs, disabilities, as well as mental and physical illnesses.
You can help turn their lives around by simply donating an unwanted vehicle to us here at Veteran Car Donations. We'll place it up for auction and distribute the proceeds to our military and veteran nonprofit partners. These IRS-certified 501(c)(3) nonprofits cater to underserved and neglected veterans. They use the funding we give them to provide their beneficiaries with free quality health care, financial aid, housing assistance, employment opportunities, family support, educational scholarships, psychotherapy services, and many other benefits.
As a donor, you'll receive the 100% tax-deductible sales receipt of your car within days after it gets sold. The receipt will entitle you to claim the maximum tax deduction in the next tax season.
You will also have the privilege of enjoying our free pickup and towing services wherever you're making your donation in the country.
Above all, you'll get to experience the ultimate pleasure of doing something extraordinary that can uplift the lives of our nation's heroes.
We accept almost all types of vehicles, including those that are hardly running. Visit this page to learn what else we take aside from cars.
If you have any questions or concerns, feel free to call us anytime through our toll-free hotline at 877-594-5822. You can also message us here. For more information about Veteran Car Donations, including our quick and simple donation process, head over to our FAQs page.
Ready to Give Back to Our Former Troops?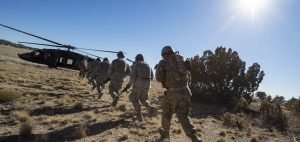 That vehicle just gathering dust in your garage can serve as a life-changer for the needy vets in your community. Hand it over to us and you'll see what we mean. Call Veteran Car Donations at 877-594-5822 or fill out our online donation form now!