June 6, 2021
The Simple yet Meaningful Ways of Observing the Anniversary of This Landmark Event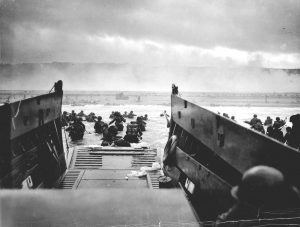 On June 6th, 1944, the entire world saw history being made when the largest seaborne invasion took place — the D-Day invasion. The event marked the ultimate victory of the Allies in the war against the brutal and murderous Nazi regime in Germany. More than 160,000 soldiers and paratroopers participated in the liberation of Normandy, bringing an end to WWII in Europe.
Every year on June 6th, the country pays homage to the thousands of Allied soldiers who lost their lives fighting to liberate northwestern Europe from Nazi occupation. Their sacrifices allowed the Allies to complete their mission of finally defeating the forces of German dictator Adolf Hitler. That's what true heroism is.
D-Day Customs and Traditions
D-Day is all about honoring those brave men who willingly gave up their lives to put an end to Hitler's oppressive Nazi regime that threatened the whole world. So, how do we Americans observe this special day?
Many visit museums with D-Day displays while others attend ceremonies and memorial services. Here are the three most frequently visited sites in case you'd like to go this year:
D-Day Memorial
Situated in Bedford, Virginia, this monument stands on an 88-arch memorial that features a reflecting pool, English gardens, and a 44-foot tall granite arch. The names of over 4,400 Allied soldiers who perished during the invasion are listed on the monument.
WWII Museum
Another popular D-Day spot is the WWII Museum in New Orleans. The 180,000 square-foot museum was founded in 2000 by historian Stephen Ambrose. If you've watched the HBO miniseries, Band of Brothers, this place might look all too familiar to you.
The observance of D-Day starts at 6 a.m., the approximate time the invasion began. Throughout the day, real-time briefings are reported as if the events were really taking place. Visitors can get a feel of what the assault may have been like as they have the option to get onboard a Higgins boat replica, one of the amphibious ships used during the invasion.
Normandy American Cemetery
This one might be impossible for you to visit this year — unless you're already in France. The Normandy American Cemetery covers 172.5 acres and contains the graves of more than 9,300 D-day soldiers, paratroopers, and sailors.
The Walls of the Missing can be found on the east side of the memorial. This semi-circular wall has the names of over 1,500 soldiers who went missing in action during the invasion. Rosettes mark the names of those whose remains were found and identified recently.
The Simple Yet Meaningful Ways of Observing D-Day
Don't worry if you won't be able to visit any of the places mentioned above. There are still some things you can do to observe this holiday.
Lighting a candle is a simple gesture you can do to pay your respects to our fallen heroes. You can recite a short prayer while doing it.
You might also want to spend the day watching one of the greatest movies dedicated to D-Day, such as Saving Private Ryan, The Longest Day, and Band of Brothers. If you're up for vintage war films, try streaming Screaming Eagles, Breakthrough, and The Big Red One.
Lastly, you can donate to a charitable organization dedicated to improving the living conditions of our active-duty soldiers, veterans, and their families.
Our Struggling Vets Need You
Like the thousands of courageous Allied soldiers who took part in D-Day, you too can be a hero to your fellow Americans. You don't have to sacrifice your life for this. All you have to do is donate an old and unwanted vehicle to us at Veteran Car Donations.
We'll auction off your vehicle and use the proceeds to fund the vital programs and services of leading military and veteran nonprofit organizations that are in partnership with us. These IRS-certified 501(c)(3) nonprofits provide needy veterans with financial assistance, free medical treatment, housing assistance, employment opportunities, family support, and other essential benefits.
You'll also get to receive your share of rewards for your charitable contribution. Your donation will entitle you to claim the maximum tax deduction in the next tax season. We'll also have your car towed away for free wherever it is in the country. Also, you don't have to worry about doing any donation paperwork since we'll take care of doing this for you.
Aside from the material rewards in store for you as our donor, you'll also be privileged to enjoy a most satisfying donating experience, knowing that your act of charity will help transform the lives of our nation's heroes.
You can donate almost any type of vehicle regardless of its age or condition.
If you have any concerns, feel free to contact us at 877-594-5822 or write to us here. For more information about our program and donation process, head over to our FAQs page.
Give Back to Our Heroes Today!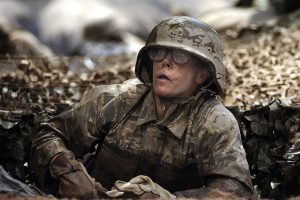 It's time to let our heroes know how much we appreciate them for their invaluable service to our nation. A simple vehicle donation can make a big impact on their lives. Call Veteran Car Donations at 877-594-5822 or fill out our online donation form now!