March 22, 2022
Grab Your Thermos, Limber Up, and Try Out an Outdoor Winter Sport!
Although a lot of people would probably want to spend the entire winter season curled up indoors, others would want to squeeze in some good exercise while enjoying the outdoors. If hibernation isn't one of your plans, you might want to try out an outdoor sport that won't fail to keep your spirits high.
4 Exciting Outdoor Sports to Keep Your Mind Off the Cold
You don't have to let the frigid air keep you cooped up inside. Veteran Car Donations encourages you to bundle up, head out, and keep your mind off the cold by participating in any of these outdoor sports activities:
Ski Biking
If you're a snowboarder or skier who wants to do something different with your time off, you should try ski biking. It's essentially mountain biking on snow. However, you'll be using mini-skis instead of wheels. If you want to slow down, you dig your feet into the snow. While ski biking is relatively easy on the nursery slopes, you'd need more experience (and guts!) to tackle steeper routes.
Snowshoeing
Grab a pair of snowshoes and step into a world that's blanketed in thick snow! Besides being inexpensive, snowshoeing is fairly simple to get to grips with. Best of all, you'll burn off those calories as you traverse snowy landscapes.
Ice Climbing
Climbing ice will surely send shivers of excitement down your spine. Just like rock climbing, you'll have to use crampons and strong ropes to ascend cliffs, frozen waterfalls, rock faces, and gorgeous icefalls. If you plan to try out ice climbing, it's best to join a group or head out with someone experienced.
Ice Boating
This winter sport is very similar to sailing except that the boat is fitted with skis that are specifically designed to run over ice. Since ice is flat and slick, you'll have to brace yourself for some serious speed. Although it isn't exactly the cheapest or most accessible sport, ice boating tops the list of the most thrilling ones.
Reach Out to the Suffering Veterans in Your Area This Winter
Before you head out on your next outdoor winter sports adventure, you may want to spare a thought for the military veterans in your area who are struggling with homelessness, chronic unemployment, service-connected disabilities, and serious illnesses, including mental health disorders. The cold season is aggravating their already miserable condition, giving their cries for help more urgency.
You can answer the appeal of the suffering veterans in your community by simply donating your extra vehicle to us at Veteran Car Donations. We'll turn it into a powerful life-changing tool that can enable our nation's hurting heroes to live decent and dignified lives.
Our team will auction off your donated auto, with the proceeds going to some of our country's leading military and veteran nonprofit organizations that are in partnership with us. These IRS-approved 501(c)(3) nonprofits use the funding we give to provide deserving veterans with free quality healthcare, financial aid, psychotherapy services, family support, housing assistance, scholarships, employment opportunities, and many other benefits.
Your charitable contribution will also greatly benefit you. You will enjoy our fast and free towing service wherever you are in the country. Your gift will also entitle you to receive the maximum tax deduction in the next tax-filing season.
Above all, your simple act of kindness will leave you with a deep sense of personal satisfaction knowing that you're doing something that can transform the lives of the needy veterans in your area.
Since we gladly receive nearly all types of vehicles regardless of their age or condition, don't hesitate to donate a car, truck, van, RV, or even your grandmother's old motorized wheelchair.
Check out our FAQs page for more information on our vehicle donation program, including our quick and simple donation process. If you have any questions or concerns, feel free to call us through our 24/7 toll-free hotline at 877-594-5822 or you may send us a message here.
Don't Hesitate to Make Your Car Donation Today!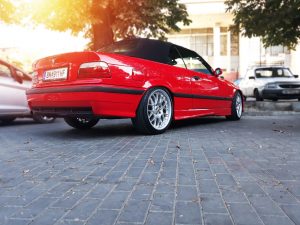 Those hapless veterans in your area who honorably and faithfully served our country badly need help. Don't hesitate to reach out to them. Make a massive impact in their lives with your car donation. Call Veteran Car Donations at 877-594-5822 or fill out our online donation form right now!