March 13, 2021
On March 13th, Honor the Services of Our K9 Units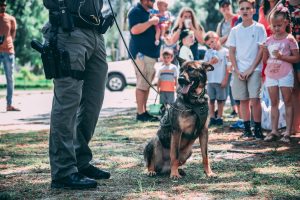 Dogs are known to be man's best friends, even more so when their job is to protect people from harm and danger.
March 13th is recognized as National K9 Veterans Day to honor and commemorate the services and sacrifices of American military and working dogs throughout history. The unofficial holiday is celebrated on March 13th to mark the official birthday of the U.S. Army K9 Corps, which was formed in 1942. 
A retired military working dog trainer named Joseph White was the man who first came up with the idea for this holiday.
Historically, dogs have been serving in the frontlines since the First World War. In Europe, they were first used as sentries and messengers.
A dog breeder by the name of Arlene Erlanger was the first American to start a program called Dogs for Defense. Partnering with the American Kennel Club and other dog breeders, the group started to train dogs for use by the military.
K9 deployment in the U.S. began in 1942 when the first batch of trained dogs was assigned to North Africa. Because the dogs were able to prove their skills and usefulness on the field, the demand for trained canines increased.
As time passed, dogs became even more active in military, police, and rescue operations. K9 officers in various military, police, and other service units train these dogs based on their unit's particular needs and specifications.
The 3 Primary Missions of K9 Units
K9 dogs undergo stringent training programs before they are deployed in different units of the military, police, and other agencies. K9 officers train these dogs to be well prepared for the demands of their job to keep the peace and save lives. Here are the 3 primary missions that K9 units are assigned to:
Search and rescue
K9 units are essential in search and rescue operations, especially during times of calamities and disasters such as mudslides, collapsed buildings, tornadoes, and floods. Dogs have saved countless lives of humans who have been trapped under debris or need help. The strong sense of smell that dogs have has contributed to the discovery of missing people like kidnapping victims and corpses of crime victims.
Detection
Dogs are trained to respond to emergencies and dangerous situations. With their olfactory skills, they can detect bombs and illegal substances. They have also proven themselves as essential police partners in sniffing out evidence that is essential in building cases against law violators. Some dogs can even identify criminals.
Apprehension
K9 units require both the dogs and their handlers to be in their best physical condition so they can respond quickly to calls for police assistance. Dogs are trained to respond swiftly and correctly to commands. A huge portion of their training is dedicated to taking down assailants and protecting their handlers and the public from harm.
Reach Out to Veterans Facing Hard Times
In commemorating National K9 Veterans Day on March 13th, we can also pay tribute to our former service members. After all, these veterans and their K9 counterparts share the same virtues of courage and loyalty.
Unfortunately, many of our veterans are living miserable lives as they deal with poverty, homelessness, unemployment, service-related disabilities, and illnesses, including mental health disorders.
We at Veteran Car Donations would like to invite you to take part in our mission to transform their lives. All you got to do is to donate to us any vehicle that you no longer need.
We'll have your vehicle auctioned off, with the proceeds going directly to our veteran-focused nonprofit partners. Like us, these IRS-approved 501(c)(3) nonprofit organizations are also committed to improving the lives of our veterans. The money will help them render more services to more deserving veterans. These services include providing them and their families with free access to quality health care, counseling and psychotherapy services, job opportunities, housing assistance, financial aid, scholarships, and family support.
As our way of showing gratitude for your gift, we'll mail you your vehicle's 100% tax-deductible sales receipt. This will entitle you to claim the maximum tax deduction for your donation in the next tax season.
We'll also be hauling your vehicle away without charging you a single dollar.
However, the best reward you'll get is the priceless feeling of satisfaction, knowing that your act of charity will help uplift the lives of our neglected and suffering heroes.
We accept almost all types of vehicles, including those that are barely running and with damaged parts. As long as the vehicle you're donating is not stolen or abandoned, we wouldn't have a problem in taking it.
There's also no problem as far as your location is concerned. We can collect your donation wherever you are located in the country since our vehicle donation program covers all 50 states.
For more information regarding our donation program, head over to our FAQs page. If you have any questions or concerns, feel free to call us anytime at 877-594-5822. You may also write to us here.
Come to Our Heroes' Rescue Today!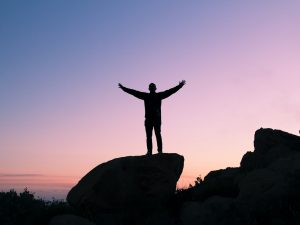 Celebrate National K9 Veterans Day on March 13th by reaching out to our nation's struggling heroes residing in your community. Your car donation can help turn their lives around. Call Veteran Car Donations at 877-594-5822 or fill out our online donation form now!