June 6, 2020
Honor Our War Heroes on D-Day: Here's How You Can Pay Your Respects to Our Fallen Soldiers on June 6th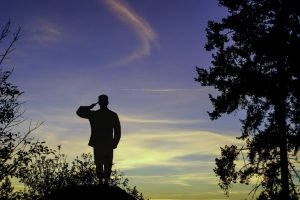 D-Day or the Allied invasion of Normandy on June 6, 1944, was one of the most significant events in world history. It marked the ultimate victory in the fight against Adolf Hitler's Nazi regime in Germany. The event exemplified the courage and determination of Allied troops who fought gallantly to destroy the vile and murderous Nazi regime.
D-Day is commemorated annually on June 6th to pay homage to the thousands of Allied soldiers who perished in that momentous battle that turned the tide of the war in favor of the Allied forces.
What Happened on D-Day?
On the 6th of June, 1944, tens of thousands of Allied troops landed on the heavily fortified beaches of Normandy, France to drive out the well-entrenched Nazi occupiers. Gen. Dwight D. Eisenhower led U.S. troops in the valiant operation, vowing that they would stop at nothing to achieve complete victory.
The operation involved the use of 5,000 Allied warships and 13,000 aircraft. Some 156,000 Allied ground forces and 195,700 naval personnel took part in the invasion, which caused the Allies more than 10,000 casualties, with over 4,000 confirmed dead. German casualties were placed at 4,000 to 9,000.
Overall, more than 405,000 U.S. troops perished and more than 670,000 were wounded during World War II.
D-Day marked the largest seaborne invasion in history. The victory helped the Allied forces gain a foothold of Europe through the dangerous beaches of Normandy, France, which eventually led to the end to Hitler's reign of tyranny.
How to Commemorate D-Day
While D-Day is not a federal holiday in the U.S., there are many ways we can pay our respects to the heroes who gave up their lives to achieve victory over the oppressive Nazi regime that threatened the entire world. Their ultimate sacrifice makes a huge impact on the way we Americans live our lives today as we enjoy the fruits of our liberty and security that those heroes helped preserve.
Here are some of the ways you can honor our heroes on D-Day:
Light a candle for our D-Day heroes.
Light a candle for the more 2,000 American war heroes who gave up their lives on the shores of Normandy. It is a simple and solemn act to pay tribute to their sacrifice.
Visit the D-Day Memorial.
Visit the D-Day Memorial in Virginia if you can. Get your kids involved, too. Taking a trip to the memorial and participating in one of the tours can give them a better idea about the events that took place in Normandy, France, and give them a better appreciation of the role played by our soldiers in the war.
Donate to the Memorial.
Donate to the Memorial to maintain the upkeep of its facilities. You can also donate to a charitable organization involved in promoting the welfare of our soldiers and veterans alike.
Our Heroes Need Your Help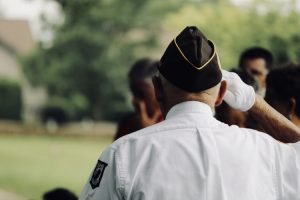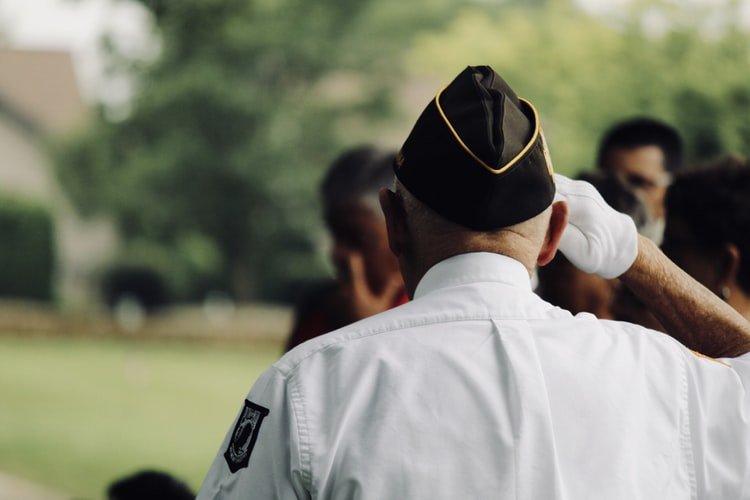 As of the latest official estimate made in September 2019, there were still more than 389,000 American veterans from World War II still alive. Although these veterans and others who came after them were lucky to survive the wars they fought, many of them were ill-prepared to deal with the challenges of returning to civilian life.
Thousands of our veterans suffer from unemployment, homelessness, service-connected disabilities, mental health disorders, other illnesses, and other problems. They are in dire need of help.
This June 6th as we commemorate the bravery of our soldiers during D-Day, you can extend your gratitude and appreciation to our heroes by performing an act of kindness. All you have to do is to donate any old or unwanted vehicle that you have to Veteran Car Donations.
We'll auction off your vehicle and use the proceeds to support the vital programs and services of our charity partners. These IRS-certified 501(c)3 nonprofit organizations provide needy veterans and their families with financial assistance, free medical treatment, employment opportunities, family support, and other essential services.
You'll also get to receive your share of rewards for your charitable contribution. These include the privilege to receive a top tax deduction in the next tax season and the free towing of your vehicle wherever you are located in the United States.
We accept almost all types of vehicles regardless of their condition.
Visit our FAQs page to learn more about our program, particularly our quick and convenient donation process. You can also call us at 877-594-5822 or leave us a message here for your inquiries and concerns.
Pay It Forward Today
Our heroes surely deserve our appreciation and gratitude for their invaluable service to our nation. This is your chance to give back. Call us at 877-594-5822 or fill out our online donation form and make that donation now!