December 7, 2021
We Will Never Forget What Happened on December 7, 1941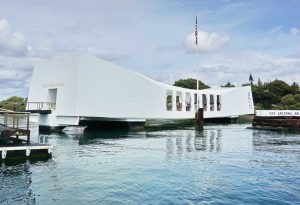 It's impossible to forget what happened on December 7, 1941. On that fateful morning, the Imperial Japanese Navy launched a surprise attack on the United States Naval base at Pearl Harbor, claiming the lives of over 2,400 American sailors and civilians and wounding 1,000 more. Japanese leaders at that time thought the attack would cripple the U.S. Pacific Fleet, preventing it from fighting back as Japanese forces moved to capture more territories across the South Pacific. However, it ended up catapulting the U.S. into World War II.
The Heroes of the Pearl Harbor Attack
Amid the chaos, real-life heroes didn't cower down or stand by without putting up a fight. As we observe Pearl Harbor Remembrance Day on December 7th, Veteran Car Donations puts the spotlight on these valiant Americans and what they did to protect our country.
Doris Miller
As a Mess Attendant, Third Class on the USS West Virginia, Miller's job was to serve breakfast and do the laundry. When multiple Japanese bombs and torpedoes struck the ship, the amateur boxer immediately sprang into action and rushed to his battle station only to find out that it was already destroyed.
He decided to use his hulking frame to carry the mortally wounded men to safety. He was also among those who helped pass ammunition to crewmembers of two .50 caliber machine guns. Although he wasn't trained at handling weapons, Miller used a machine gun to blast away at the Japanese fighters for about 15 minutes until everyone was ordered to abandon ship.
Miller was the first African American to receive the Navy Cross, which is the U.S. Navy and the U.S. Marine Corps' second-highest military decoration for valor in combat. In 1943, Miller was reassigned to the escort carrier USS Liscome Bay. When the Japanese torpedoed and sunk the ship, Miller was one of the 646 crewmen who died.
Peter Tomich
Tomich was an Austro-Hungarian immigrant and World War I veteran who was serving as the chief water tender onboard USS Utah in 1943. He was on duty inside the boiler room when the ship was hit by two Japanese torpedoes.
As the water started to flood into the ship's hull, Tomich made sure his crew had escaped before returning to his post to secure the boilers and prevent an explosion. Within minutes, the USS Utah sank, sending Tomich and 57 other men into their watery graves. He was posthumously awarded the Medal of Honor for his act of bravery.
Edwin Hill
When the attack on Pearl Harbor took place, Chief Boatswain Edwin Joseph Hill was on the battleship, USS Nevada. Hill and his crew braved heavy fire from Japanese warplanes as they jumped into the harbor's oil-stained waters and went ashore to release the ship from its mooring. While the USS Nevada was moving to open water, they swam back to the ship to direct an ammunition train.
As Hill was trying to drop anchor, Japanese bombs hit the bow, killing him instantly. Thanks to Hill's life-saving actions, the USS Nevada survived the Pearl Harbor attack. Chief Hill was posthumously awarded the Medal of Honor.
Do You Have a Soft Spot for Our Retired Troops?
Like Miller, Tomich, and Hill, our former U.S. military service members also risked their lives to protect our nation. Unfortunately, many of them are living miserable lives, struggling with service-related disabilities, chronic unemployment, homelessness, and illnesses, including mental health issues.
If you have a soft spot for our veterans, reach out to them by donating an unwanted vehicle to us at Veteran Car Donations. We'll use it to help our heroes get back on their feet.
Our team will sell your vehicle through an auction and use the proceeds to support the life improvement programs of our veteran-focused charity partners. These IRS-approved 501(c)(3) nonprofits provide deserving veterans with psychotherapy services, quality healthcare, financial assistance, family support, housing assistance, scholarships, and employment opportunities.
As a donor, you'll have the privilege of getting a free towing service anywhere in the country. You'll also be entitled to receive the highest possible tax deduction in the next tax-filing season.
Best of all, you'll experience the joy and satisfaction of knowing that you've done something that can transform the lives of the suffering veterans in your area.
Since we accept almost all vehicle types for donation, don't hesitate to donate to us your car, truck, van, motorcycle, or snowmobile.
If you have any questions or concerns, feel free to call us anytime through our toll-free hotline at 877-594-5822. You may also message us here. Check out our FAQs page for more information on our donation program, including our quick and easy donation process.
Give Back to Our Heroes Today!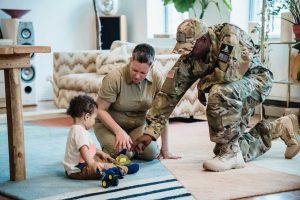 Our dear veterans have sacrificed so much in defense of all that our nation stands for. Your car donation will convey to them your gratitude for their invaluable service to our nation. If you're ready to give back to our heroes today, call Veteran Car Donations at 877-594-5822 or fill out our online donation form now!