February 18, 2021
Here's How You Can Help Your Children Deal with Peer Pressure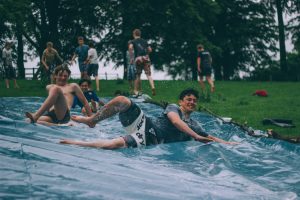 Our lives are full of decisions, and some of these aren't easy. With your friends around you, there can be times that the choices you make are mostly based on whether they'll like them or not. Some of these choices can be as harmless as deciding where to eat or what game to play. Others can have major consequences such as smoking cigarettes or stealing.
This is called peer pressure, and it's something that every one of us has to deal with — even when we're already adults. We all have this desire to be accepted by other people. There are times when we fail to realize just how much peer pressure is affecting our lives.
Kids are often the ones to feel peer pressure the most. They feel the need to fit in with the other kids at school or in their neighborhood. At times, they find themselves doing things that they aren't comfortable with, but they do them just the same because all the other kids think they're "cool."
Peer pressure, however, isn't all bad; it can even be good for you and your kids. After all, peer pressure is a normal part of growing up.
However, you need to look out for your youngsters and make sure they're receiving positive doses of peer pressure and not the negative ones. Your kida need to understand that they don't need to lose their own identities or go against their personal choices for the sake of fitting in with their group.
How to Help Your Young Ones Deal With Peer Pressure
As your children grow, they will eventually spend more time away from home and with people who aren't part of their family. These can be their peers who could influence the way they act, dress, or even their hobbies.
Peer pressure can sometimes prove too much for your kids. It's important to keep your communication lines open, letting your kids know that you're always there for them and they can tell you anything.
Take a look at these three suggestions on how you can help your children deal with peer pressure:
The value of saying 'no'
There's no shame in saying "no." Impress upon your kids the value of saying "no" even when it means not fitting in with their friends. If there's something that their friends are pressuring them to do, teach them to be comfortable in standing their ground and denying the request. You can also suggest creative ways of saying "no" that will help them get out of a sticky situation while still saving face.
When all else fails, call for backup!
If your children find themselves in a situation where it's difficult to get out of, discuss ways on how they can call you or their siblings for backup. You must emphasize here the importance of your kids' safety. This will make them more comfortable in running to you for help and becoming more open.
Listen to their gut feeling.
We should all pay attention to our intuition. Let your young ones understand the importance of trusting their gut. As soon as they feel threatened, they should raise their defenses or start looking for a way to get out of the situation. There's a reason why they are feeling that way, and they shouldn't ignore it.
Some Vets In Your Area Are Under Pressure, Too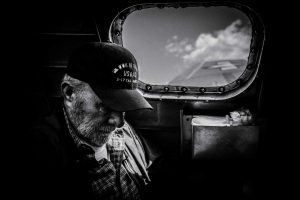 Many people feel all sorts of pressure in their lives, not just peer pressure. For many of our former servicemen and servicewomen, the pressure they feel is about how to transition smoothly to civilian life minus all the problems that such a transition brings. The pressure is especially heavy for those who are burdened with service-connected disabilities and mental health issues, those who can't land decent and stable jobs because of lack of education, skills, and job experience, and those who are homeless due to lack of support, leading to extreme poverty.
You can lend a helping hand to these hurting veterans in your community. It's easy to do so, and you don't have to shell out even a dollar. All you got to do is to turn over to us at Veteran Car Donations any car or whatever type of vehicle that you have that you no longer use. We accept even a vehicle that's no longer in good condition.
We'll auction off your donation and use the generated funds to help our charity partners in delivering life-changing programs and services to deserving veterans. These IRS-certified 501(c)(3) non-profits provide their beneficiaries with quality health care, financial aid, housing assistance, employment opportunities, family support, educational scholarships, psychotherapy services, and many other benefits.
You won't go home empty-handed after making your donation. We'll provide you with incentives such as the free towing of your vehicle wherever your location in the country. Your charitable contribution will also entitle you to receive a maximized tax deduction in the next tax season.
To learn more about our quick and easy donation process, check out our FAQs page. If you have any questions or concerns, call us at 877-594-5822 or send us a message here.
Help Those Who Have Served and Sacrificed
Let's show our veterans that we have not forgotten about their sacrifices and their invaluable service to our nation. Partner with us at Veteran Car Donations by donating to us your unwanted car. Call us at 877-594-5822 or fill out our online donation form today!