April 12, 2020
Physical Wellness Month: Follow the Road to a Healthier You this April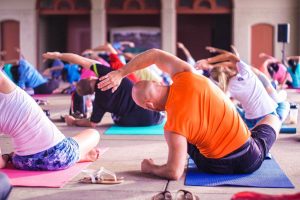 Have you been making some poor lifestyle choices lately? The Physical Wellness Month of April is here to remind you to change your ways and start your journey toward a healthier you.
Keep in mind that the road may have a few bumps along the way, so you don't need to rush and make big leaps. Take it one step at a time and don't let any hurdles discourage you from reaching your health goals. Remember, you only have your own pace to follow.
These 5 Simple Lifestyle Changes Can Make a Huge Difference
If you've been under a lot of stress lately, you've probably begun to notice your body getting exhausted easily. You may have found it hard to concentrate or recall certain things, and you've probably been experiencing a series of sleepless nights.
By maintaining a healthy regimen, with a proper diet and an active lifestyle, you'll be able to conquer stress in no time!
Small changes in your daily lifestyle can bring big improvements to your overall well-being. Maintaining a positive lifestyle is pretty much all it takes to reduce the risk of major health problems such as stroke, high blood pressure, obesity, heart disease, and diabetes. To help you get started on your wellness journey, here are our top five health tips:
Get enough sleep.
Be sure you get the right amount of sleep every night. Better yet, sleep early so you can also rise early and be productive throughout the day.
Kick out your bad habits.
If you're someone who smokes to relax or calm your nerves, or you often find yourself having a bottle of booze whenever you're having a bad day, it's time you break such bad habits. We understand how hard it is to give up on these things, but by taking little steps and by having a strong support system rooting for you, you'll find the process less and less difficult as time passes.
Eat well-balanced meals.
Always include fruits, vegetables, and high protein foods in your meals. Reduce your intake of sweets and fats, and make sure to give your body all the nutrients and minerals it needs.
Get active.
An active lifestyle doesn't necessarily mean constantly hitting the gym. There are tons of other ways to sweat out the stress — take a walk first thing in the morning, dance to the beat of your favorite songs, or get your body moving by cleaning your home!
Visit your doctor.
There's no reason to miss a physical examination when you have your calendar to remind you of that. Keep your health in check by going to your doctor at least once a month. 
Our Former Troops Need Your Support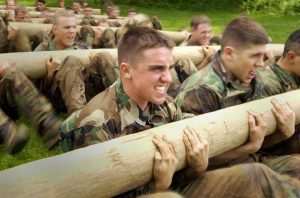 The Physical Wellness Month of April is also a good time as any for us to do our part in helping our nation's heroes who are suffering from physical and mental health issues.
If you happen to own a clapped-out vehicle that you no longer find useful, donate it to us at Veteran Car Donations. We'll turn it into a life-changing instrument when we auction it off and turn over the proceeds to our charity partners. These IRS-certified 501(c)3 nonprofit organizations are dedicated to ensuring the well-being of our veterans, providing those in need with financial assistance, free medical treatment, employment opportunities, family support, and other essential services.
As our donor, you'll enjoy a set of rewards, including having your unwanted vehicle conveniently removed from your property at no cost to you courtesy of our free towing service. Your donation will also entitle you to receive a hefty tax deduction based on the final selling price of your vehicle.
You can donate almost any type of vehicle regardless of its condition. You can make such a donation anywhere in the country since our vehicle donation program is nationwide in scope.
For more information about our program, you may check out our FAQs page. Give us a call at 877-594-5822 or send us a message here if you have any concerns or inquiries.
Make a Difference Today
Are you ready to bring hope to the courageous men and women who fought and risked their lives to protect ours and who are now facing hard times? Your auto donation will surely transform their lives. Get in touch with us now at 877-594-5822 or fill out our online donation form to make your car donation now!