June 8, 2020
Precautions to Take When Handling Packages During the Coronavirus Pandemic: Here Are Simple and Practical Steps to Follow to Protect Your Family from the Virus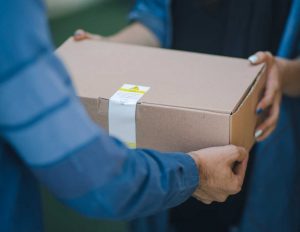 As the coronavirus pandemic rages on, delivery services continue their operations as part of essential services even as most Americans remain stuck at home as part of efforts to curb the spread of the lethal virus.
People count on deliveries and parcels for their needs. However, it never hurts to be extra careful in the handling of these deliveries.
Studies have shown that the coronavirus can stay on plastic and stainless steel surfaces for as long as two to three days and cardboard for up to 24 hours.
The Centers for Disease Control and Prevention (CDC) has issued advisories on accepting deliveries and recommended limited person-to-person contact as much as possible. Rather than pay in cash, you should opt for an online payment option. Instruct those tasked with the deliveries to leave the items in a safe spot outside your house, so there will be no need for person-to-person contact.
How to Handle Packages during the Coronavirus Outbreak
Taking precautions when handling packages will help ensure your safety and that of your family. Here are simple steps to go about it:
Wipe them down with disinfectant.
Most packages are delivered with two-piece packaging — the product package and the shipping box. Immediately dispose of the shipping box, which is typically made of cardboard. Use a disinfectant to wipe down the product packaging.
Leave them outside.
If you want to be extra careful and make sure that any possible pathogens are completely inactive, you can leave the packages outside your front door for an entire day before bringing them inside.
How to Handle Grocery ItemsYou need to be careful when handling grocery items to make sure that you don't get contaminated by any possible germs that may have remained active on the surfaces of those items.
Disinfect your groceries.
After leaving the groceries outdoors for some time, dedicate a space to sterilize your groceries to avoid contaminating your food or other surfaces in your house. Wipe down the packaging of your groceries with disinfectant or transfer them to a clean bag or container. Discard the original packaging. Make sure to disinfect your cleaning station afterward. 
Wash your hands.
After taking these steps, wash your hands thoroughly with soap and water after you bring your packages inside your home.
Extend a Helping Hand to Our Vulnerable Vets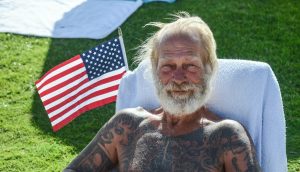 As you take steps to ensure that you and your loved ones are protected from COVID-19, consider also the situation faced by the needy veterans in your community. Many of them do not even have decent shelters to weather out the pandemic. Aside from homelessness, many of our veterans also suffer from service-connected disabilities and illnesses, including mental health disorders, unemployment, and lack of support. 
That is why Veteran Car Donations continues to serve them during these challenging times. Together with like-minded nonprofits and our kind-hearted vehicle donors, we're on a mission to provide our nation's heroes the decent and worthwhile life that they deserve. 
We collect vehicle donations and auction them off, after which we distribute the proceeds to our charity partners. In turn, these IRS-certified 501(c)3 nonprofit organizations use the money to provide needy veterans and their families with financial assistance, free medical treatment, employment opportunities, family support, and other essential services.
You can make your donation in the safety of your own home.
You will also benefit from your charitable contribution. You'll get to enjoy our free towing service and our quick and convenient donation process where you don't have to do any paperwork. On top of that, you'll have the privilege of receiving a top tax deduction in the next tax season.
We accept almost all types of vehicles, regardless of their age or condition. We also offer free pick-up and towing services in all 50 states, which means we can collect your donation wherever you're located in the country.
If you're interested to learn more about our vehicle donation program, feel free to visit our FAQs page. If you have any questions or concerns, call us at 877-594-5822 or send us a message online. 
Help Our Heroes Weather the Crisis
Helping our veterans weather the current health crisis is the best way to repay these unsung heroes for their invaluable service to our nation. Show them compassion in their time of need. Call 877-594-5822 or donate your extra car here now!